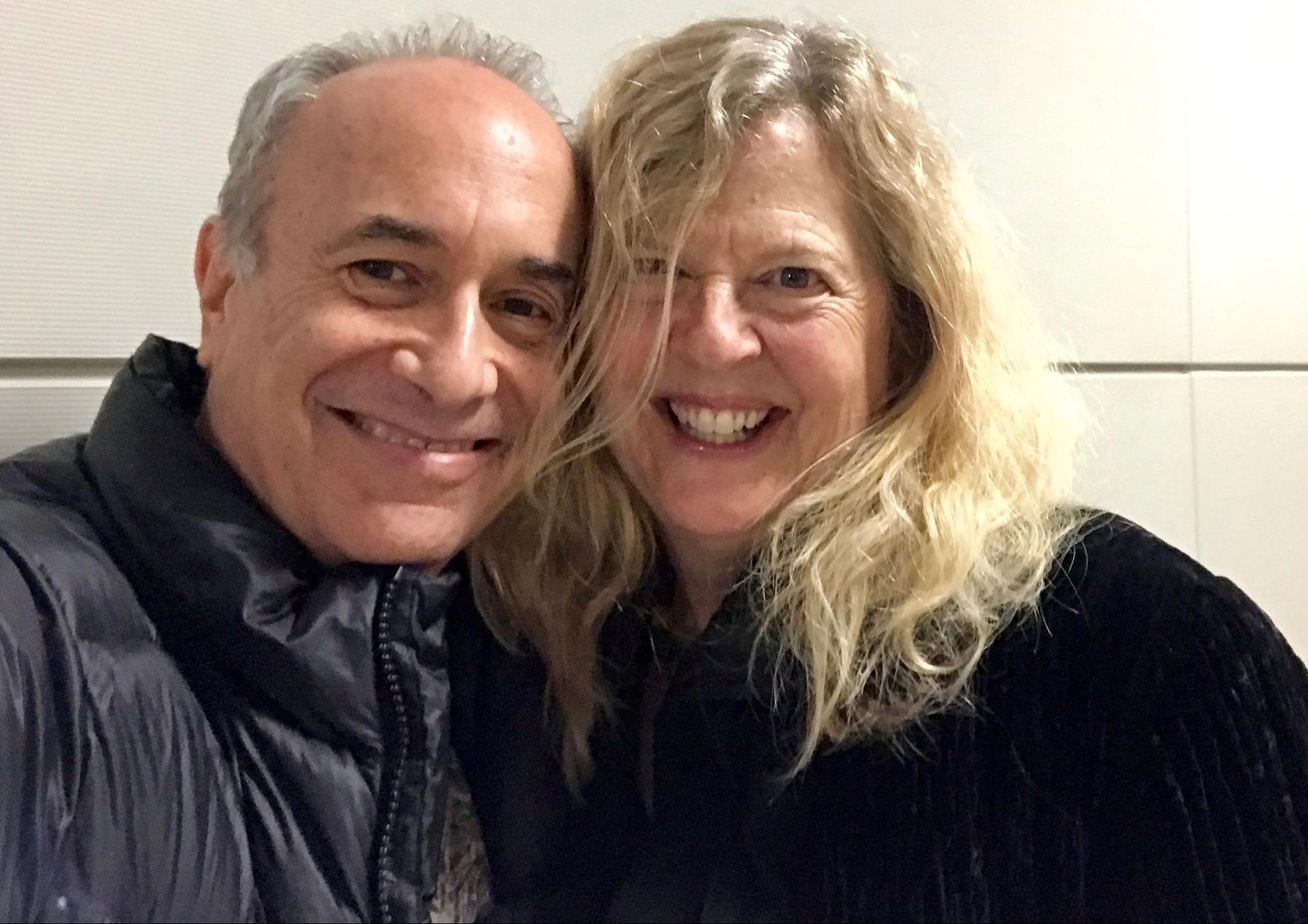 About 2 years ago, David moved from his home in Massachusetts to my home in San Francisco- he had lived in California for most of his life before that.
We met on my "Inspiration Phone" line (415 546 3742) and grew in love talking on the phone for months before we met.
Here we are 2 years ago in this photo- I love my messy hair and our smiling faces.
I count it as one of my voluminous miracles that I opened my heart again and let love IN.
I had asked for the miracle of an epic love, and it happened. And I didn't ask for epic love to arrive when my heart was closed.
I had to open my heart.
My dear friend Val had asked me not to close my heart after John died, and I replied that it was too late- I had already closed it.
She calmly said, "You can always open it again."
And somehow, I did.
Of course it was a messy process, full of stops, starts and stutters. And sometimes refusals.
At first I just peered out and quickly closed it again.
Then I practiced with energy medicine and EFT, and my heart stayed open longer.
Then I got scared and closed my heart again.
Then I wrote and shared something called "I'm Dating the World," and my heart expanded and opened.
And David read what I had written and called me, and I called him back! We communed for hours right away.
It was an outright miracle and my heart bloomed even more open.
It's open almost all-ways now as David & I live, love and continue to create our mostly wonderfull life together. I say mostly because it's an art to practice, and keep practicing.
I realize now that all through my life, I've closed and opened my heart, and asked for miracles.
Sometimes it appears that the miracle doesn't appear- certainly the form changes often from what I originally envisioned or asked for. Sometimes I can't receive what I've asked for, or don't know how to.
My willingness to ask and keep asking, and then receive what comes, has grown ever stronger over these many years.
My "miracle vision" is tuned to SEE the miracles, and ask for more.
And of course the realest miracle is YOU.
We are made for miracles, and our hearts are made to open- again and again. 
Let me know how your heart is moving and what you're loving these days in our wildly precious earth lives~
Love,