Your dreams need you to make them
reaL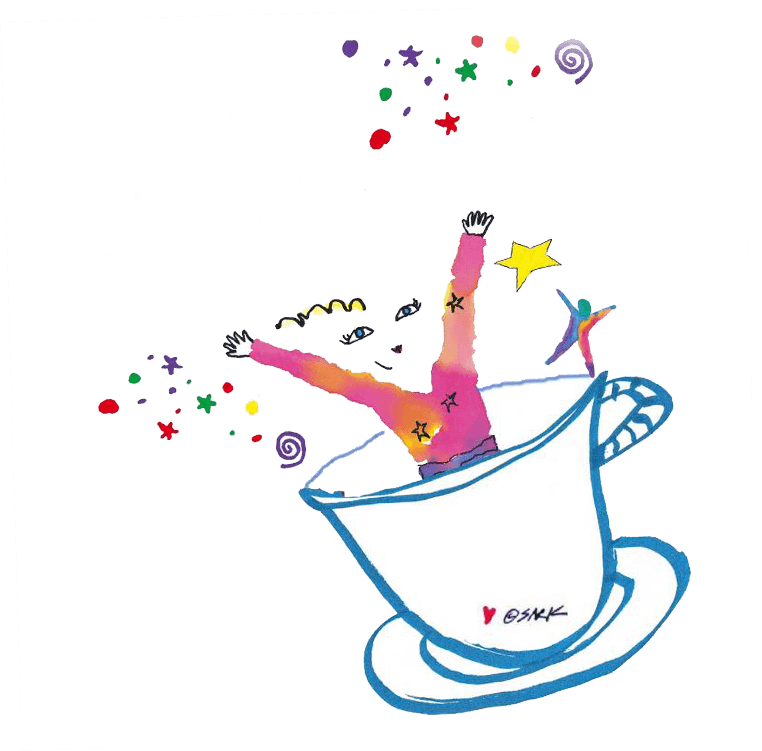 BeautiFULL soul!
My vision is for you to live a creatively free, authentically expressive and abundant life, sharing your unique gifts with the world, no matter what has happened to you.
Welcome to my magical world where transformation can start in the tiniest of ways, releasing long-term stuckness and making your dreams REAL.
Keep scrolling to take a walk down memory lane with me.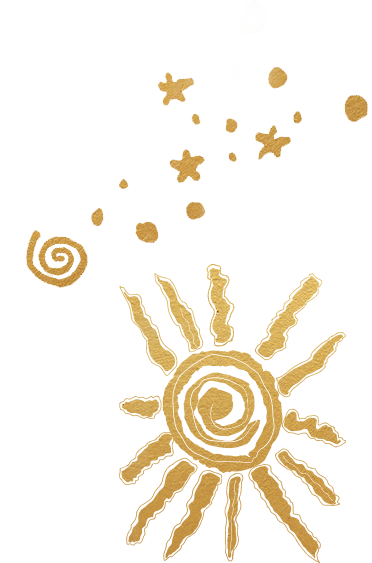 You may be wondering why I'm called
Sark!
The name SARK was given to me in a dream in 1982 by one of my favorite authors Henry Miller. I'd read fifty of his books and journals.
He appeared in a dream and said to me,
"Your name will be SARK, and your artwork will be famous before your writing."
I thought, "That's a dumb name, I'm not going to be SARK!" And I wrote it down in my journal and put it aside.
Two weeks later he appeared in another dream and said,
"Your name will be Susan Ariel Rainbow Kennedy."
And I thought, "That's really pretty! I'm going to court to make it legal."
The judge was very theatrical and had hair that went up into a little tip like an ice cream cone.
He said loudly,
"Is there anyone who knows why this woman should not be named Susan Ariel RRRRRRRRRRRRRRainbow Kennedy?"
And when no one responded, he banged his gavel and proclaimed my new name. I was doodling on a piece of paper and realized in that instant that the acronym for Susan Ariel Rainbow Kennedy is SARK! I became SARK that day.
Where it all began
When I was 10 years old, my best friend Mr. Boggs was 80, and I went to see him every day to escape the abuse that was happening in the family, where my mentally ill older brother was molesting me.
Mr. Boggs loved me and wanted to teach me to look closely and look far, and bought me a microscope and a telescope. Then he went into the hospital, and my Mom told me he wouldn't be coming back out. I wrote something for him every day and sent it to the hospital. After a month, he returned home and said to me;
"I think you saved my life. No one else called or wrote while I was in there, and I had to get out to see you."
I ran into the house and told my Mom that I was supposed to be a beacon of hope and write books for the world. She told me to eat my peanut butter sandwich!
I wrote my first book that summer. I envisioned a world where people didn't need to feel that they were alone or the only ones, that they could feel seen, known and loved and live their real dream lives.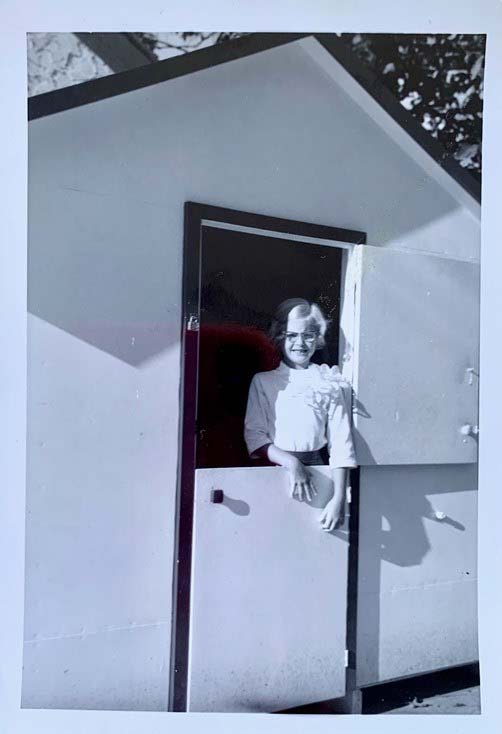 Me, aged 10 in Minneapolis Minnesota, in my creative refuge – a tiny playhouse my grandfather (Boppa) had built for me.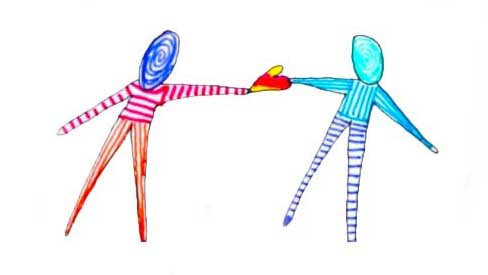 Who believed in you at a younger age?
For me, it was my Boppa
I was mentored in my life and writing by my Grandfather "Boppa" who had a tiny house built for me to write in. This creative refuge and my Boppa's belief in me also resulted in my writing my first book at age 10: Mice From Mars. It was a thinly disguised abuse story about a mouse that comes to earth and is horrified by the kind of humans he finds, and returns to Mars. I like to say that the art in it is not too different from the art I create now 😉
Much later in my life, I went on to create all my bestselling books and art, and teach & mentor around the world. In this tiny house were the beginnings of SARK, even though I didn't find out about that miracle until many years later.
Boppa said, "Do everything you can think of doing so you know what you don't want to do for the rest of your life."
So I had 250 jobs from ages 14-26. Most lasted just a few hours, I was fired from the others and found myself to be mostly unemployable.
I used to be a master procrastinator
People tell me I make finding inspiration look easy. As someone who has sold over 2 million books in the last 30 years, it may surprise you to know that I too have experienced procrastination, perfectionism, and fears about writing or ever sharing my unique gifts with the world.
In retrospect, I believe I just needed more time to fully marinate in all that I wanted to write and share with the world. Also, I had a lot of healing and living to do.
I wrote my first book at age 10. Then I spent 25 years procrastinating, meanwhile dreaming of writing the rest of my books. The dream didn't leave – it stayed simmering in my soul, waiting for me to allow it forward, to stop saying "how" and start saying NOW.
In 1989, I was 35 years old and I had a dream of a Magic Cottage in San Francisco and drew it in my journal. I then got a call out of the blue (or as I like to call it 'out of the purple') from the owner asking me if I'd like to buy it — and I did! I still live and create in it today! Each day I'm inspired by Australian ferns, sparkly dragonflies and the calls of wild parrots surrounding the cottage.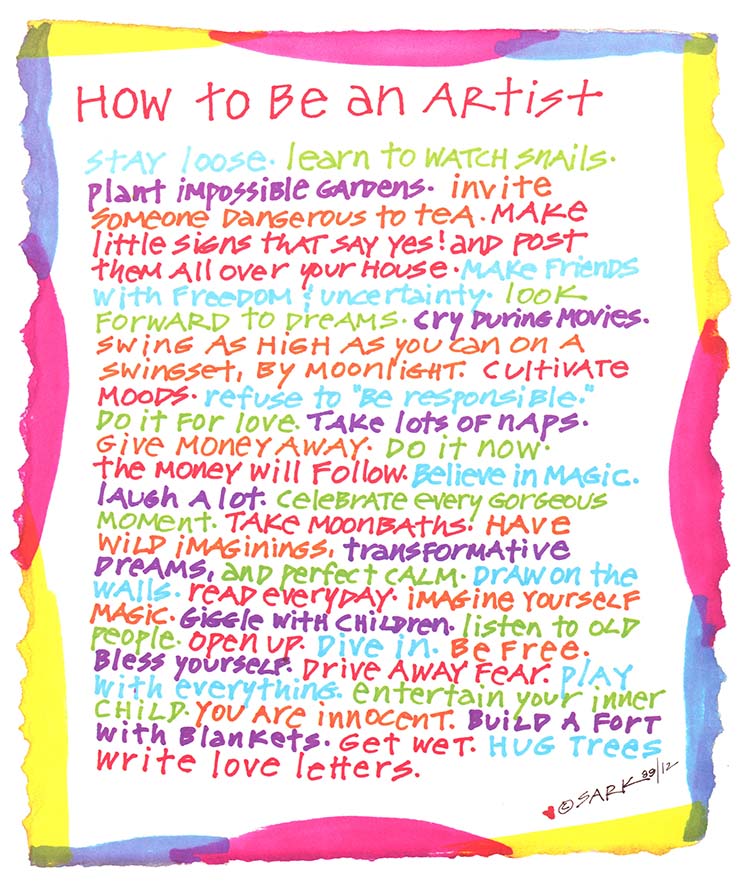 The Question that changed my life
One day I was asked "When are you going to share your stories and write your books?"
It was like a lightning bolt of activation to my intuition – and part of me had been telling me all along to "write my life so that others could be illuminated."
In a big black journal, with bright markers, I wrote a poem about how I lived my life, called "How to be an artist." It has about 40 multicolored phrases including "Invite someone dangerous to tea." And then I actually invited someone dangerous to tea and he asked how I was living my life, and I read him the poem from my journal.
He said, "That should be a poster!" So I tore it out of my journal and put it up on the wall saying, "There! Now it's a poster." To which he replied, "No, I mean a poster for the world!" I told him I wouldn't have any idea how to do that. He said that someone knew how. But I didn't know how to find that person.
Luckily my young black cat Jupiter begin peeling it off the cottage wall each morning, where would go whoosh on the floor and wake me up. Finally, I took it to a store that I knew sold things kind of like it and I knew that they had a catalog. They told me the poster was odd and crooked and not to expect anything.
Two days later there were 200 orders and I hand-wrote each poster. A week later there was an order for 500, and I hand wrote about half. I had to invent a creative way to get them done without handwriting every word. I went on to create 11,000 posters that way. At the same time, I wrote and created 18 other posters on 18 other different life topics. Lastly, I lit 100 candles in my Magic Cottage and wrote my first book as an adult in just two weeks: "A Creative Companion: How to Free Your Creative Spirit, in 2 weeks.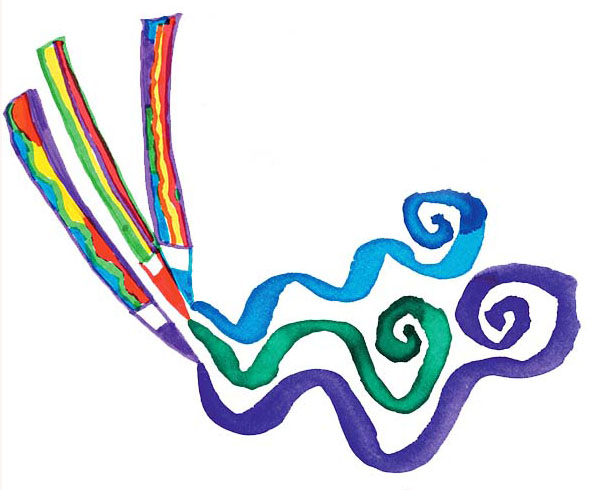 How To Be An Artist went on to be printed millions of times.
It was in major motion pictures, had stage plays from it produced and was mentioned in Time magazine. It was also beloved in dorm rooms, bathrooms, bedrooms, art rooms, rooms where people live and create. It was, and is, my statement that we are all artists of life.
Today, I have published 17 bestselling books including Succulent Wild Woman, Succulent Wild Love and Glad No Matter What. Some of the luminaries that endorse my work are: Dr. Maya Angelou, Dr. Wayne Dyer, Marci Shimoff, Neale Donald Walsch and Dr. Rachel Naomi Remen.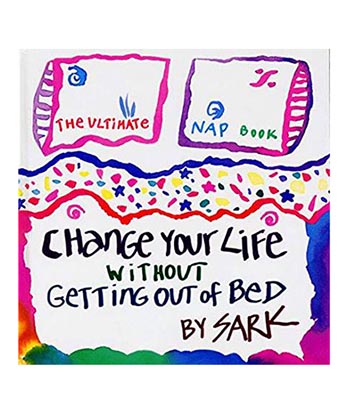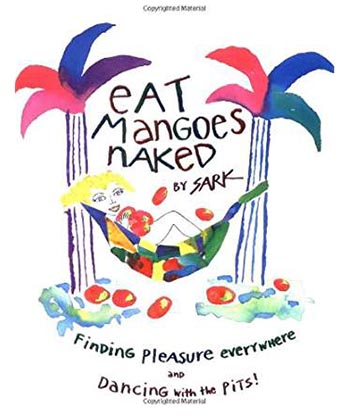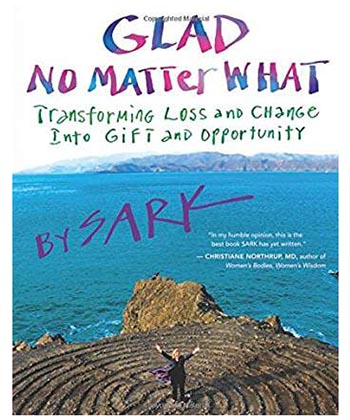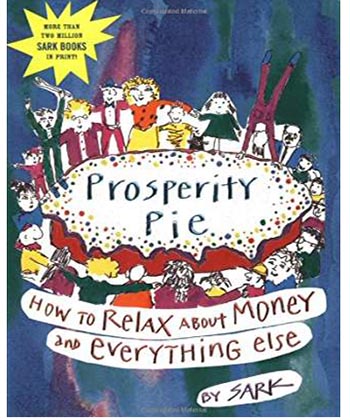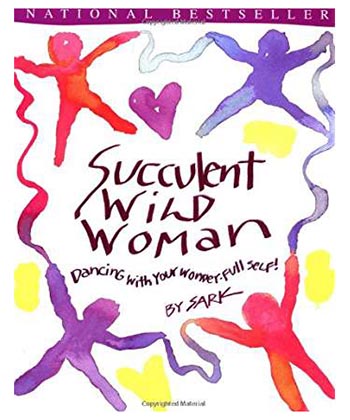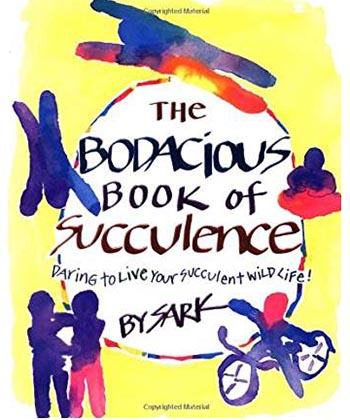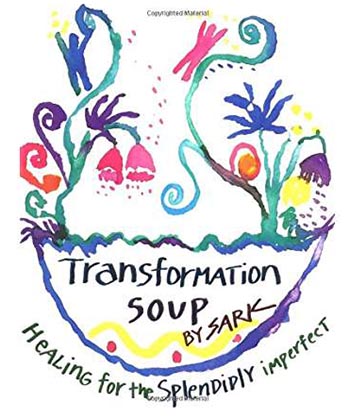 The Inspiration Line 
About 25 years ago, I created something luscious called The Inspiration Line. It's free to call 24/7 at 415 546 3742.
I record an outgoing message on a phone line and people call in from all over the world to listen and leave me private messages. Sometimes I sing or read poetry. It's spontaneously spoken- whatever it is. And it's an introvert's dream – no person will suddenly pick up – yet it feels very intimate too. You are welcome to just listen and hang up, or leave me a message at the end.
It was on the inspiration line that I met my darling and daring David. I count it all as a miracle because after my former fiancé John died in 2016, I was pretty positive that my time with romance or the possibility of a great new love in my life was OVER. I decided I wanted a love affair with life, so I wrote a love letter that stated: "I Am Dating the World." And on the next day, David POPPED UP into my world by calling the line on May 21, 2018.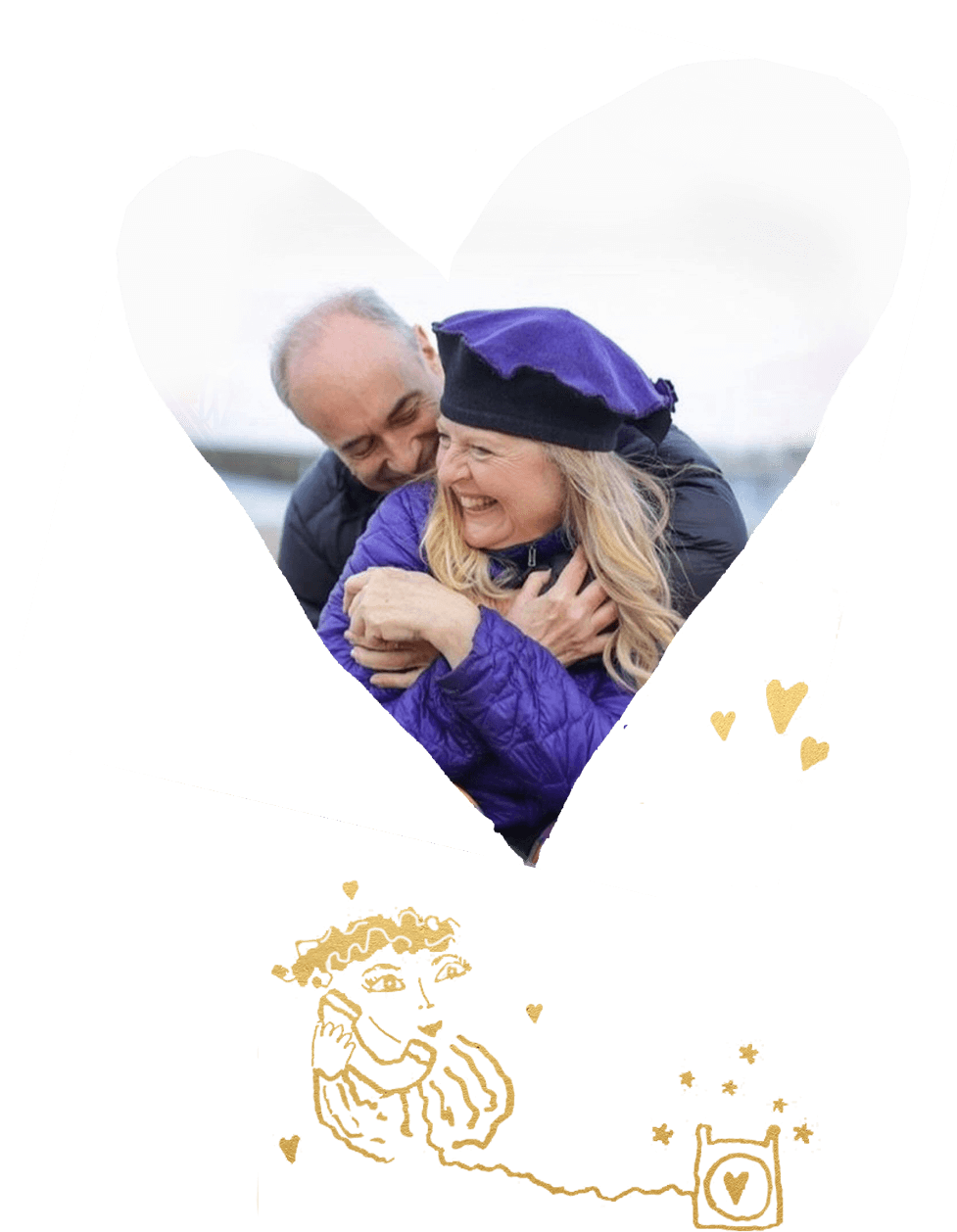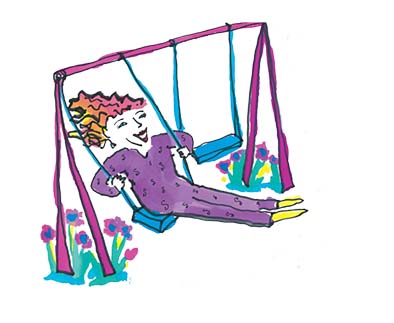 Want to feed your inner child Love, Laughter, play and miracles?
Keep exploring the site.