Succulent Wild Woman
Your Magical Life Blueprint For More Love, Creativity and Joy!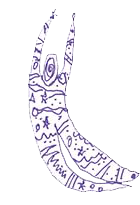 Are you ready to stop living your life on
autopilot?
Join me to discover (or re-discover) your unique brilliance, so you can live your most fulfilling life with more love, creativity, joy, and purpose.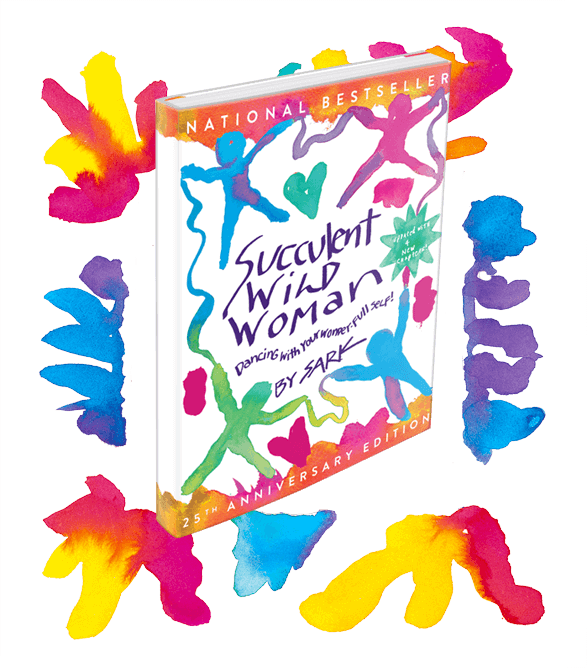 Would you like to feel more SUCCULENT?
Ripe. Juicy. Whole. Round. Exuberant. Rich. Wide. Deep. Firm. Rare. Female.
I believe succulence is powerful, and I want to teach you how to feel this way, too!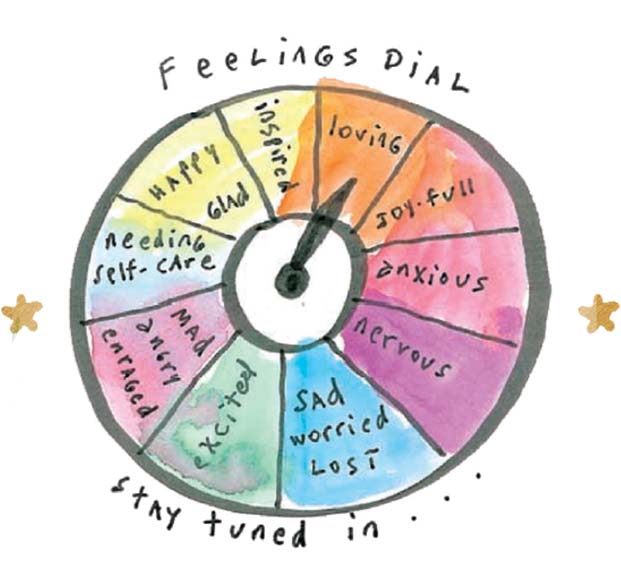 If you're anything like me, you don't always feel like a full cup of self-love, well-resourced and filled up from the inside out.
Instead, you probably have moments throughout your day when you feel …
Stuck, overwhelmed, or distracted
Disconnected from your authentic self
Uninspired, unmotivated, or hopeless
Like your life is off-track and monotonous … and you aren't living your purpose
Do you wish it felt juicy and exciting, instead?
I'm going to teach you how to be more like a succulent…
That might sound a bit strange, so let me explain!
I first came across these words etched into the cement on Powell Street in San Francisco in 1996:
"Succulence is powerful"
I was inspired by the idea that succulent plants give themselves what they need – holding extra water they collect from the environment and sharing from the overflow later. That way, they are not searching for things outside of themselves to fill them up. They are inherently ripe, rich, and nourished.
As women, when we are not feeling like a full cup of self-love and are instead depleted, stressed, overwhelmed, and demotivated by life, we need to fill ourselves up from the inside out, just like a succulent.
I developed transformational processes to do just that, which I want to teach you in this course.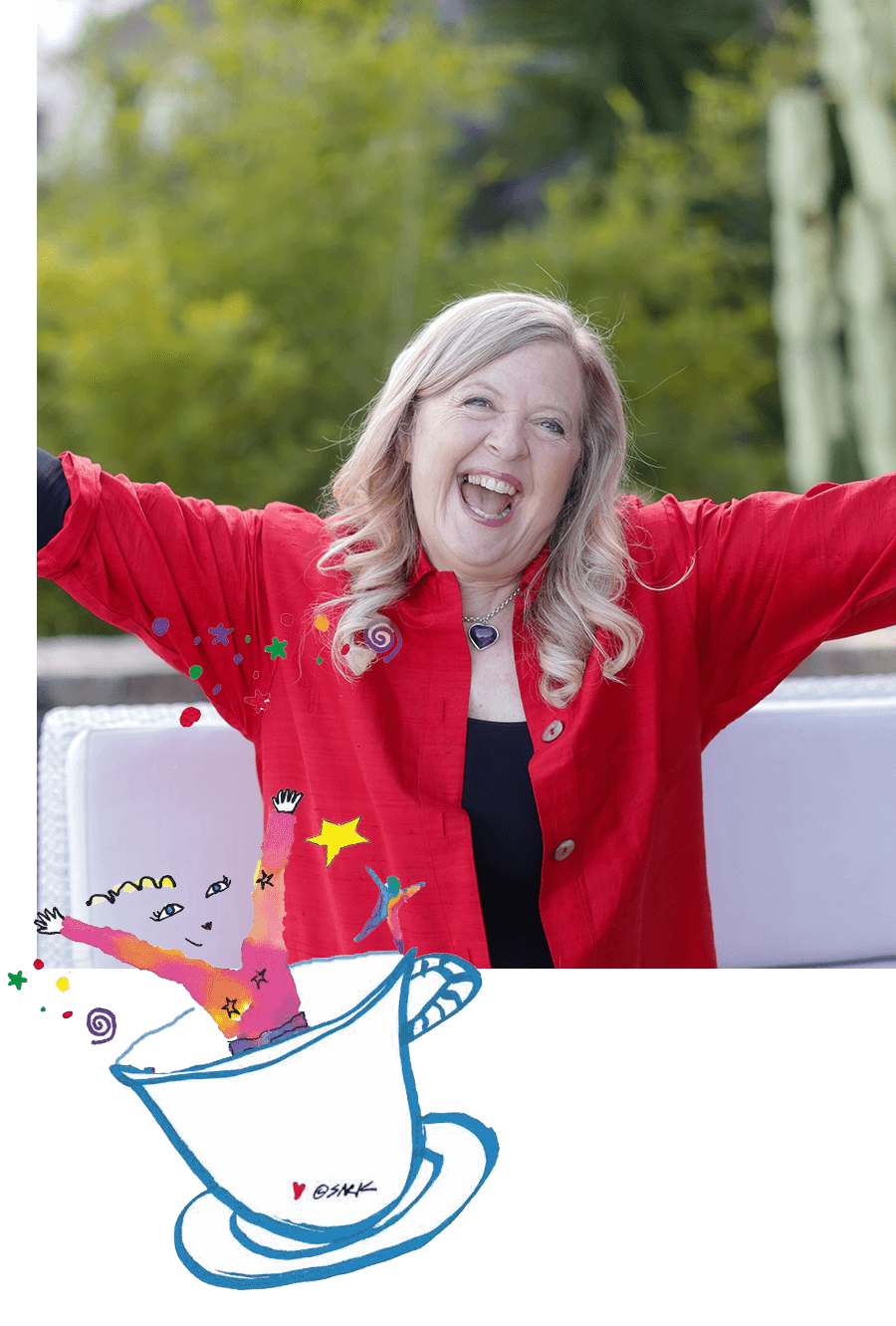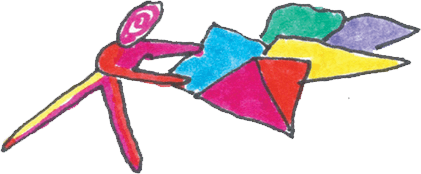 Succulent Wild Woman:
Your Magical Life Blueprint For More Love, Creativity and Joy
An eight-week signature course where you'll learn how to: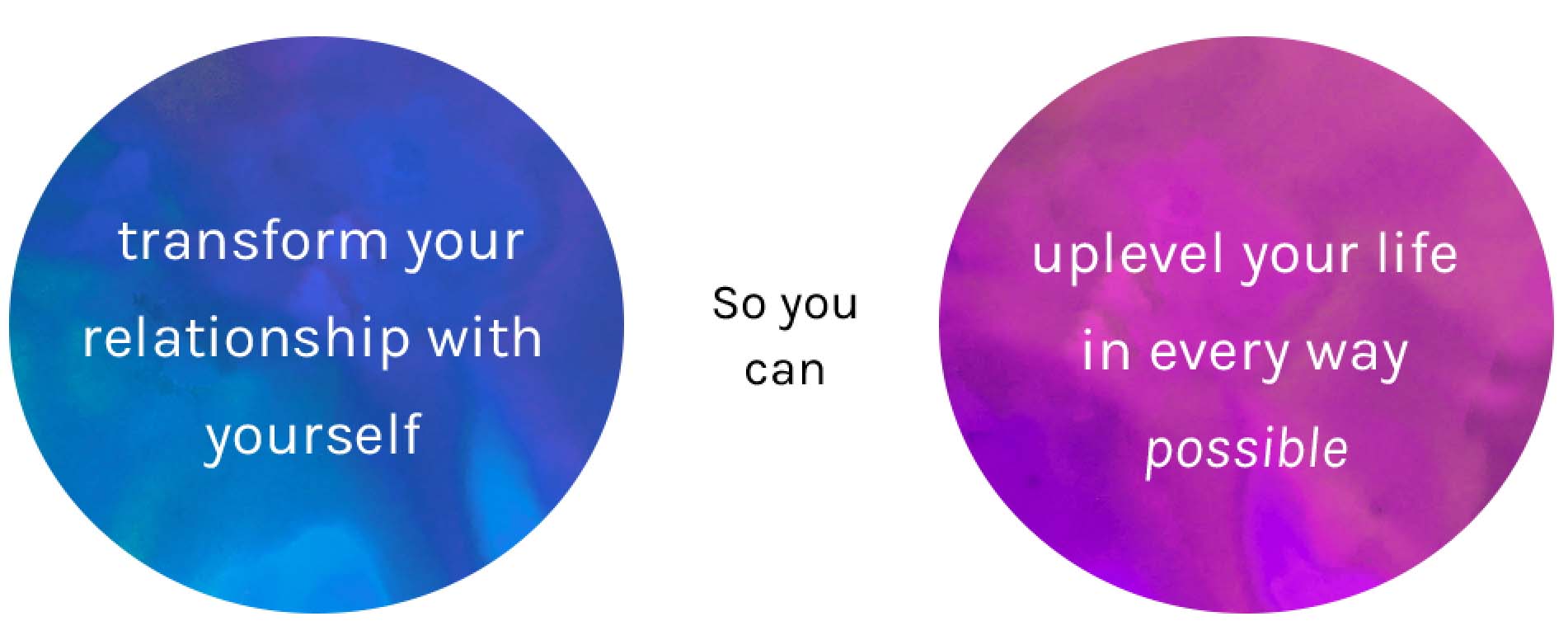 Discover how to make deep and lasting changes that will act as catalysts for transformation as you create and enjoy a more authentic life with freedom and flexibility!
With SARK as your guide, you'll learn how to:
Reconnect with your self and reach your highest potential.
Open to the possibility of feeling more JOY daily in spite of everyday challenges.
Release societal, familial, and personal expectations, so you can truly focus on what YOU want.
Understand the necessary practices of boundaries to focus on your own well-being.
Find new ways for creative expression to interrupt the monotony.
 Feel confident in how to navigate money and power while living on purpose.
Embody magic within the marvelous messy middle rather than feeling like a failure for not reaching your own expectations.
Shift your perspective and learn to speak positively about yourself.
Be a more fulfilled parent/partner/friend and expand your human connection.
Shift your attitudes and beliefs to bring more energy to yourself and this world.
Rise to challenges with resilience and strength, so you can focus on healing and make transformative changes.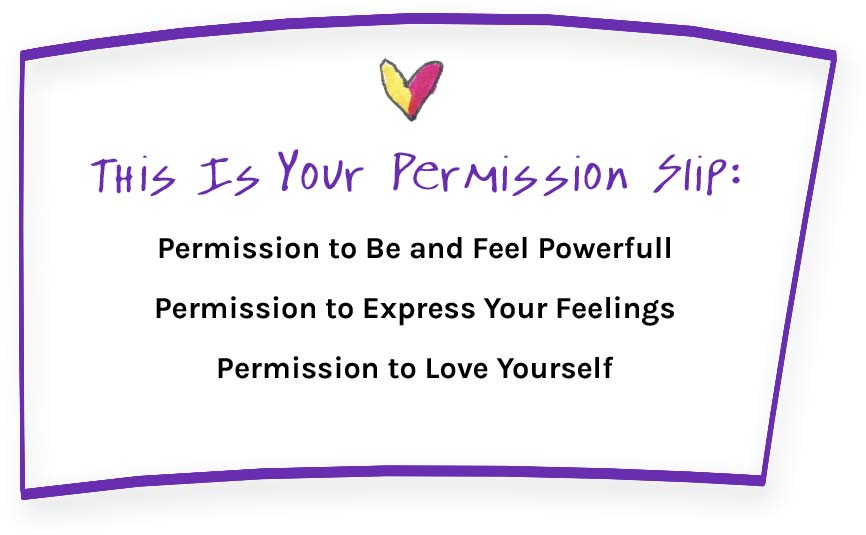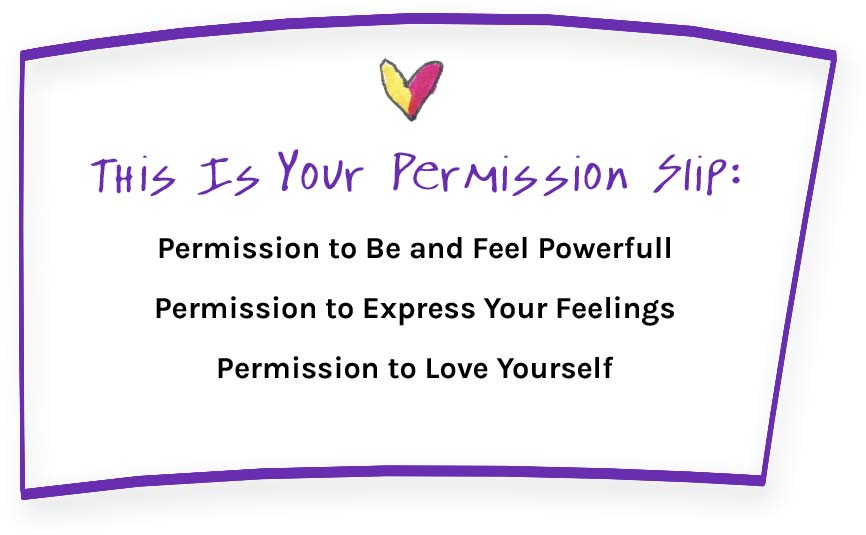 Succulent Wild Woman will help you feel: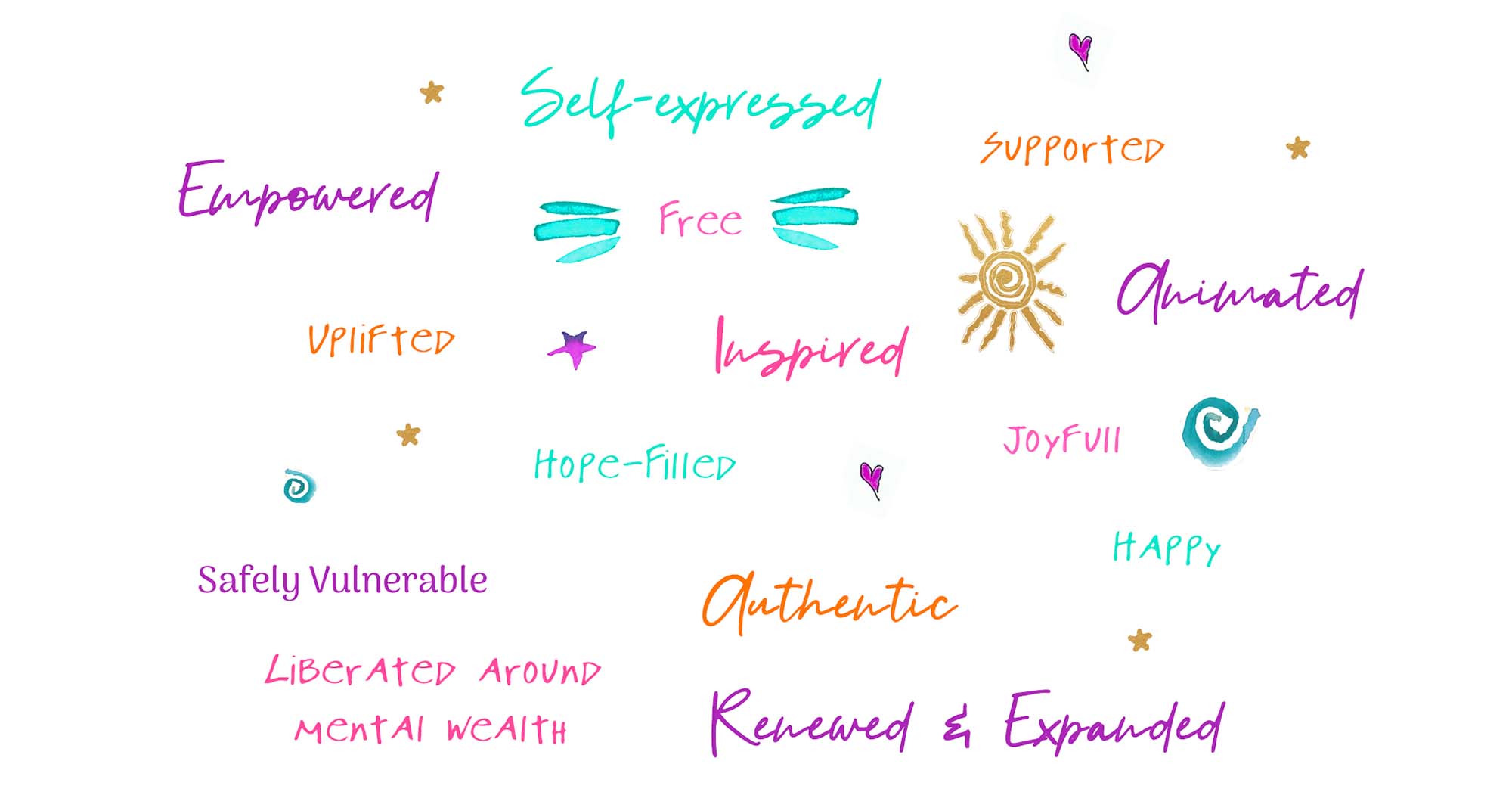 "Learning from SARK was such a rich and truly life-changing experience.
You never know what amazing opportunities can open when you tap into your creative energies, and her course experience was ultimately SO much more than I expected. My dream life was formed, and I opened new doors to personal and professional miracles. I am forever grateful."
This course will:
Re-awaken you to your SUCCULENCE and WILDNESS as you connect with like-minded people in a succulent, meaningfull community and learn how to receive as well as you GIVE.
Expand your Creative Aliveness and Authenticity while becoming magnetic to, money and abundance as you create.
Guide you to Experience Easier Joy in a Happier Body, as you find Abundant True Love within yourself.
Get ready for more Miracles, as you Embrace your Succulence and Live a Succulent, Wild Life!
A Comprehensive, filled to the Brim 8 Week Course
designed by SARK to take you through REAL-LIFE steps based on SARK's experiences.
Succulent Wild Woman:
Your Magical Life Blueprint For More Love, Creativity and Joy
shows you how to fill your own cup of love on the inside, so you can share from the overflow … just as succulent plants nourish themselves from the inside, first.
A Message from SARK:
I'm sharing my 40+ years of experience, practice, and applied focus to help you transform your life!
I am honored to contribute to the mission to fill the world with empowered and amazing Succulent Wild Women living their best life and sharing the overflow of love with the world, thereby impacting themselves, their communities, and beyond.
SaRK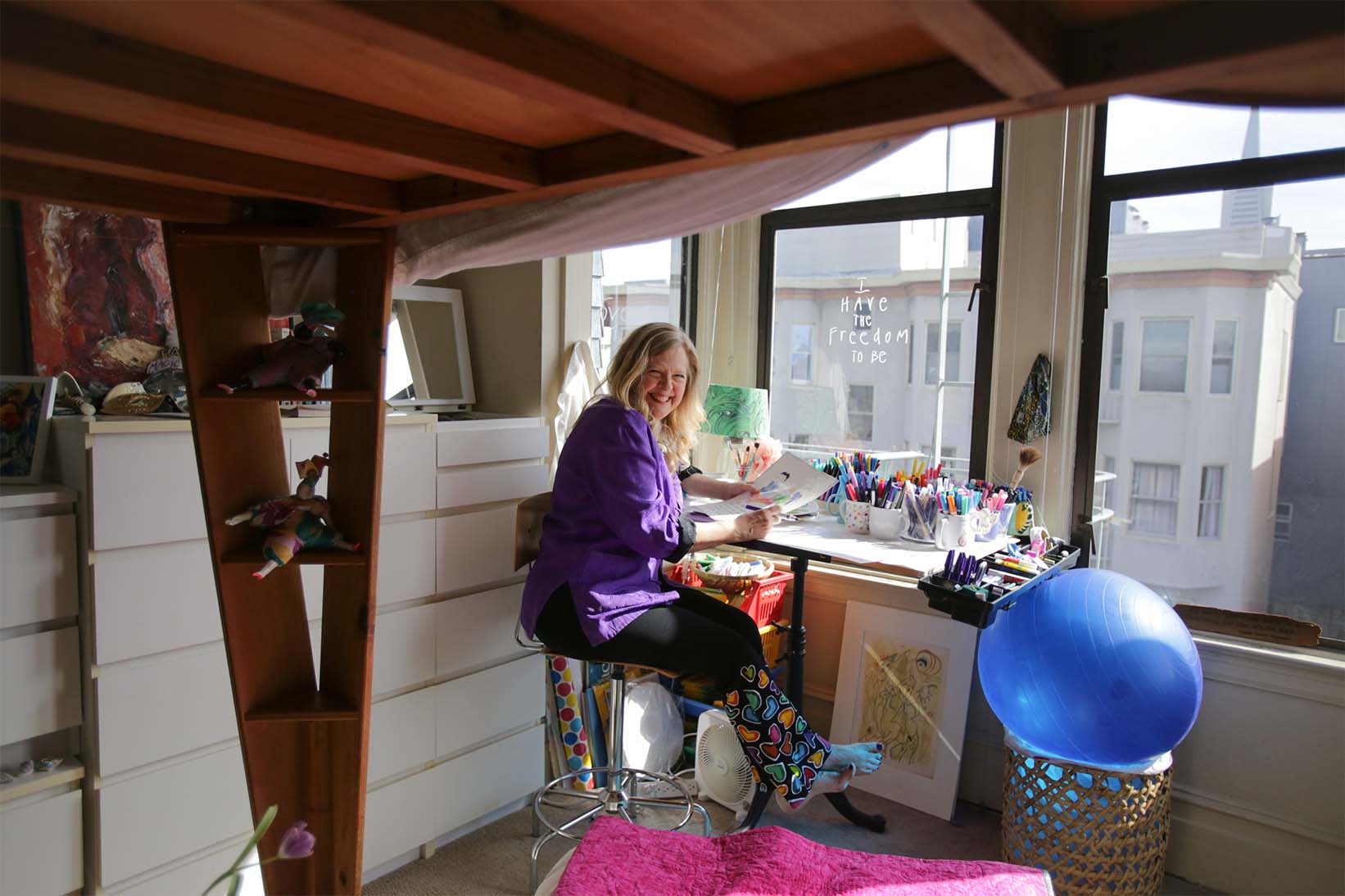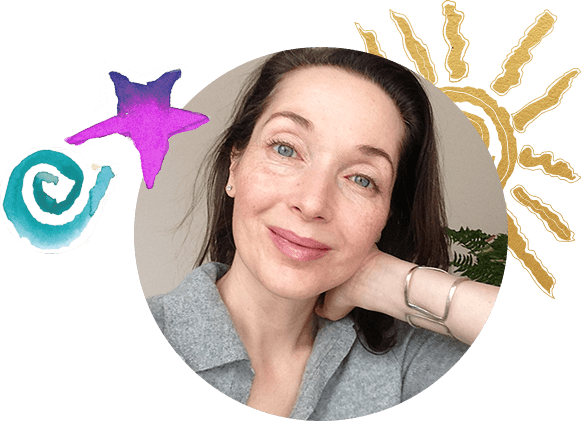 "SARK's offerings are a firm hold on your shoulders whispering, 'Who you will be at the end of this journey is worth the courage.'
If there is something whispering within you, or a small quiet voice urging you to write when your own world, schedule, and responsibilities have been barking resistance … please have courage. SARK will share hers with you. Courage to say 'yes' to investing in yourself."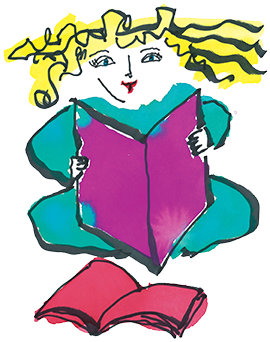 Here's What You'll Learn, Specifically, Inside
SARK's Signature Course:
Succulent Wild Woman is broken down into eight luminous learning modules. All course materials, including streaming videos, MP3s, structured lessons, and more are available within our online student portal.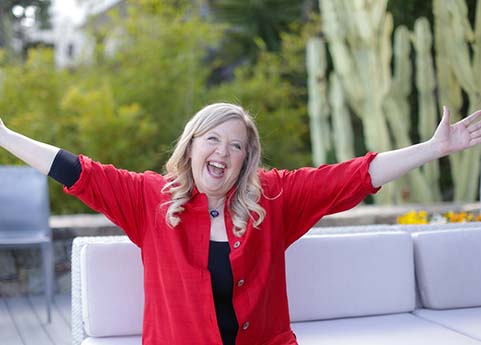 Luminous Lesson 1:
Being and Becoming a Succulent Wild Woman
Learn ways to live succulently!
Open yourself up to welcoming in miracles, so every day feels juicy and wonderfull.
Map and grow your next steps for a wonder-filled life; leave nothing to chance … you CAN create the succulent life of your dreams.
Let go of feeling drained or frazzled. Discover new ways to manage and maintain your personal energy … and finally create life balance.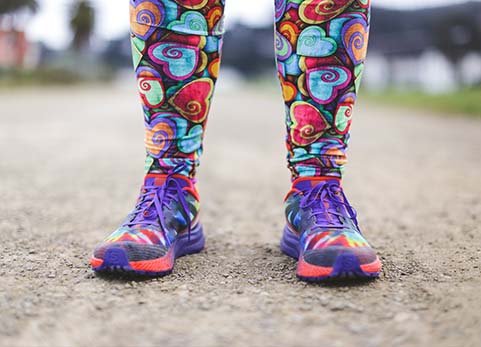 Luminous Lesson 2:
Blocks to Succulence & Succulent Healings
Learn how to connect with your intuition, so you can feel confident in everything you do and stop second-guessing yourself.
Activate with SARK's foundational spiritual practices and habits to excavate early traumas, so you can begin healing them.
Discover how to deeply grieve and wildly live with it ALL, no matter your current circumstances, so your past no longer defines you.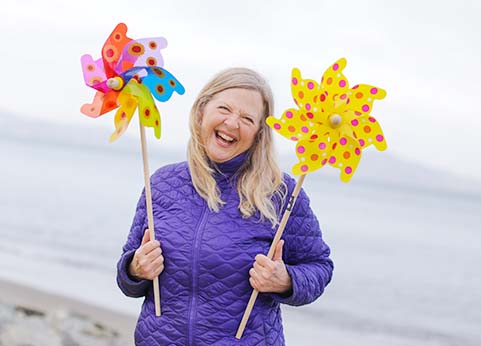 Luminous Lesson 3:
Go WithIN for Reflection & Integration
Grow purposefully in this built-in space to focus on integrating, processing, and implementing … walk away with transformation (not just information).
Reflect and rest on what you've learned, loved, and experienced in this circle of support, as you fully embrace each lesson and let them guide you forward.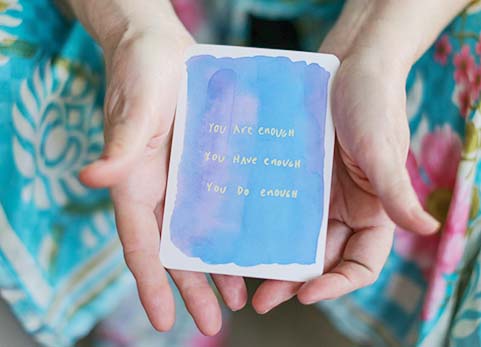 Luminous Lesson 4:
The Magic of Money and Power
Shift your money beliefs to flow towards mental wealth; this is the key to unlocking the abundance you crave, in every area of life.
Change your mindset, habits, and beliefs about money … and therefore, your experiences with money.
Create a money support system to identify areas for improvement, so you continue to grow and expand indefinitely!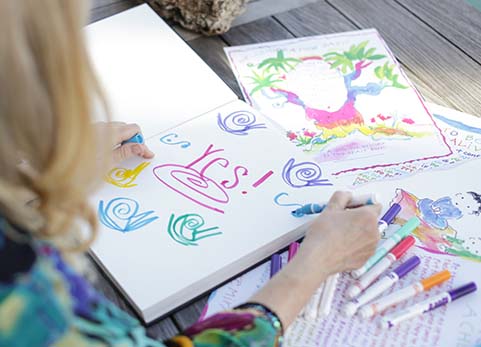 Luminous Lesson 5:
Creative Expression
Learn how to make inspiring yourself primary, so you can infuse your world with all the beauty and magic the universe holds.
Expand your creative potential and begin living a creatively free, authentically expressive life…
Discover the value of your creativity and procrastination, so you feel supported in your unique pace and style.
Create a new vision for action and commitment to your dreams.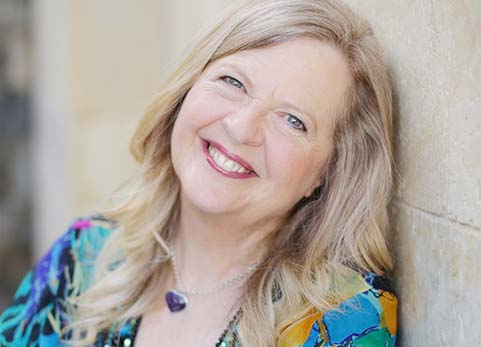 Luminous Lesson 6:
Go WithIN for Reflection & Integration
Grow purposefully in this built-in space to focus on integrating, processing, and implementing … walk away with transformation (not just information).
Reflect and rest on what you've learned, loved, and experienced in this circle of support, as you fully embrace each lesson and let them guide you forward.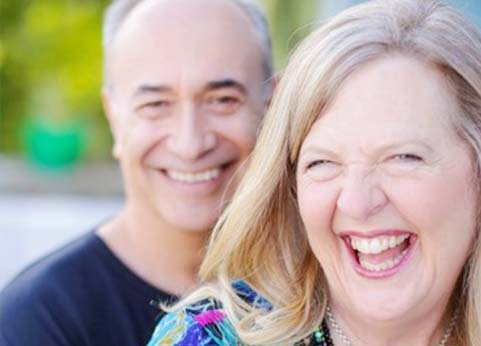 Luminous Lesson 7:
Love & Romance
Take transformational steps toward choosing love, while making a commitment to experience and express love no matter your relationship status, so you constantly experience the abundance of love in this universe.
Expand your capacity to receive love, and learn how to nourish yourself from the inside out.
Discover exquisite self-care + self-love, and learn how to use it and let go of the guilt, so you can refill your own tank whenever you need to (guilt-free).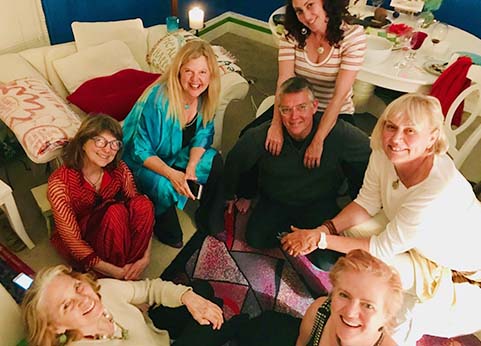 Luminous Lesson 8:
Creating a Succulent Community
Discover expanded ways to share your succulence to show and share more love
Activate your vibrant visioning powers, so you can SEE more of what you desire and how to take new actions.
Experience ways to immerse yourself in a collective community and find support in creating your vision.
Learn how to design a support system for your dreams and create your own statement of succulence.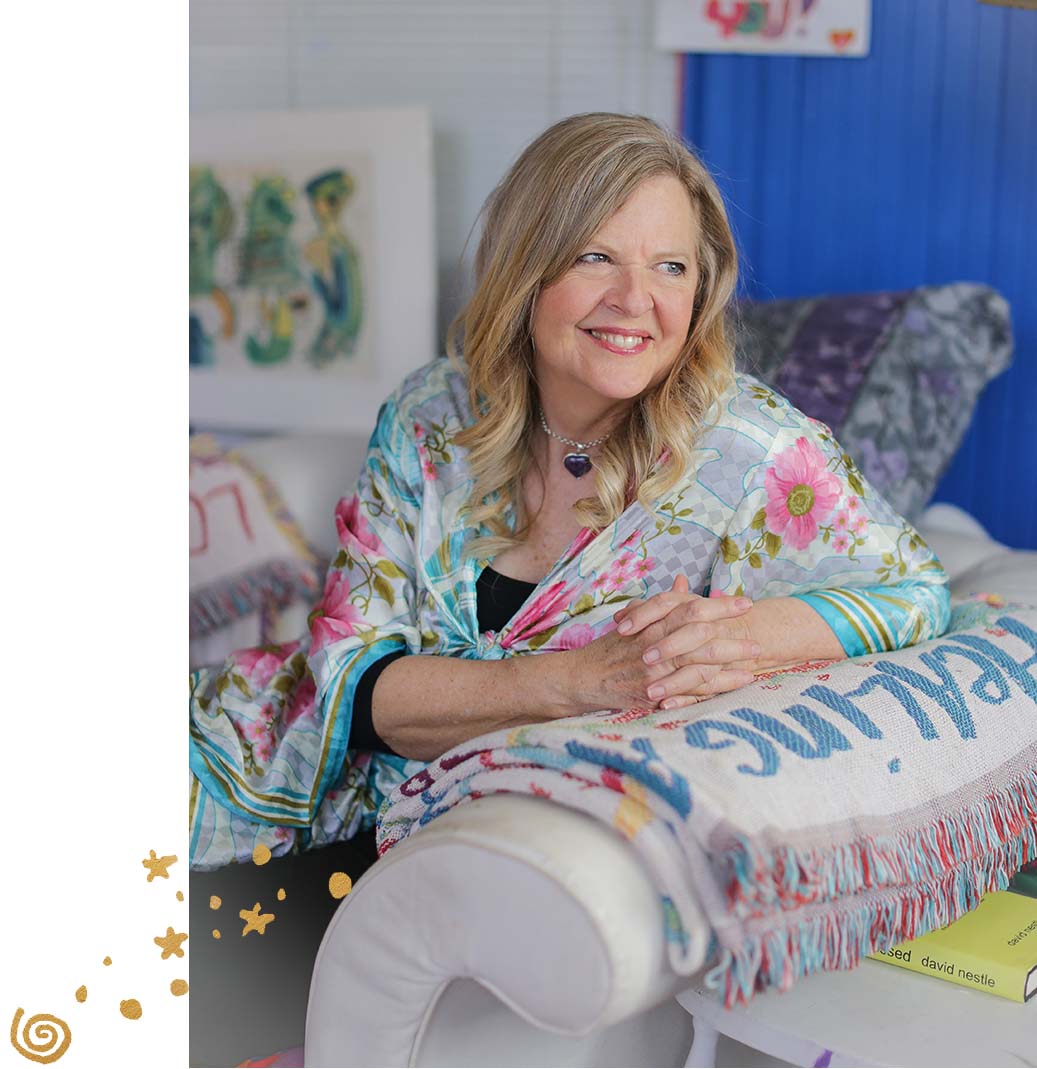 Here's All the
Amazingnesss You Get: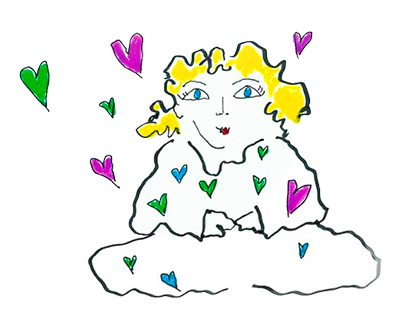 Your Course Contents will begin arriving the week of July 4th and will complete the week of August 29th.
Three LIVE, practical, and process-oriented classes—taught by SARK!
It will be magical and serendipitous! This is your chance to experience SARK's mentorship in new and moving ways.
#1: Wednesday, July 13th – 5-7 pm PDT
#2: Wednesday, August 3rd – 5-7 pm PDT
#3: Wednesday, August 24th – 5-7 pm PDT
*All classes will be recorded and available in your course portal in 24 hours for your continued exploration into new insights!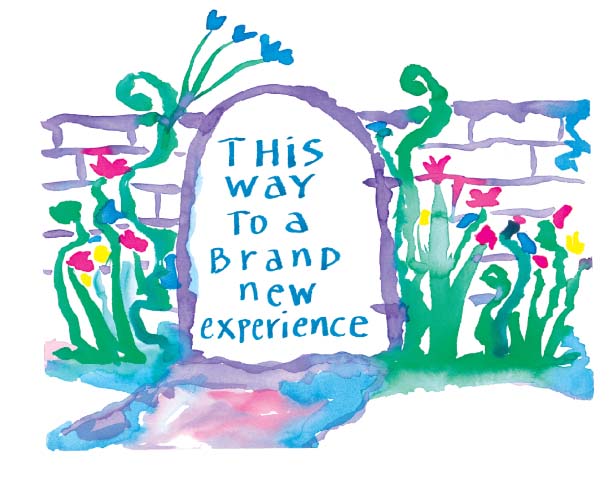 Eight (one per week) intentional, step-by-step, structured lessons from SARK.
Intentional step by step structured lesson from SARK with self-paced learning guides. Including prompts, inspiration, and interactive activities to use for the rest of your life.

Lifetime access to SARK's world-class transformational tools and practices!
Embody these tools to transform your life everyday.
We are always growing and learning so the ability to have these at your fingertips for life is priceless as each time we come to them it's with a new perspective and we take away new learnings.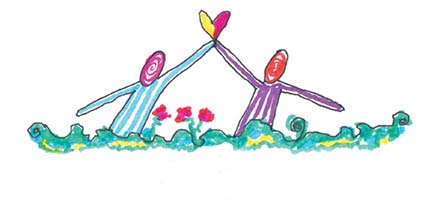 A private group for succulent support and connection with other luminous souls.
This will be a moving tapestry of people connecting with their mighty hearts and collective dreams.
"Together we can do so much more."
This is an optional group through Facebook you are welcome to join and leave as you are called.
This course is designed to fit into your actual life and with your unique self.
It will provide you with a collection of powerfull SARK-centered practices and transformational tools and processes to move you along your journey—wherever you go and whenever you need them.
After completing this course, you'll enjoy infinite inspiration, a new sense of safety, and new knowledge and tools that will transform your life!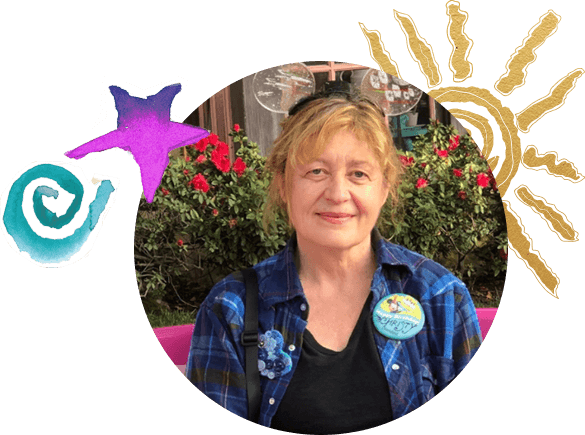 "I had a giant shift from the minute I started participating in SARK's courses.
I've found time to connect with my intuition and find nourishment and support in daily life. I have renewed inspiration for new and unfinished projects and have found the push to step fully back into my creative self. I can't put into words how much SARK's courses mean to me. It's been emotional, hilarious, transforming, motivating, joy-filled and life-changing! I've started a new Etsy shop, I'm painting, creating, and joyfully expressing all while finding quiet and whimsical meaning to being here on Earth. I am just plain grateful."
Do you want to live a lively, uncommon life that will resonate with your soul?
This is your opportunity.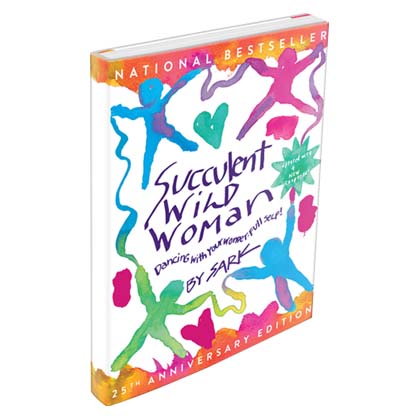 SARK's Brand New Book: The 25th Anniversary Edition of Succulent Wild Woman!
This iconic and transformative 25th Anniversary edition of the nationally bestselling celebration of joy, creativity, self-love and female power is updated with 4 new chapters and art! Once you sign up for the course, we will ship you a copy of this wonderfull book.
Value: $29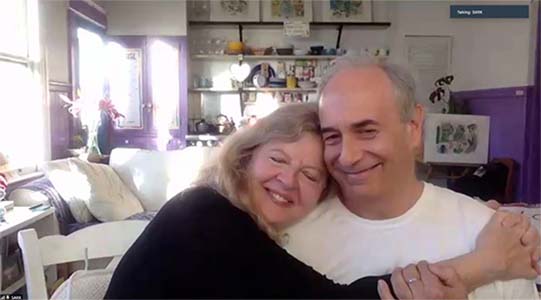 Bonus Live Interactive Class with SARK + Special Guest (SARK's fiancé)
Wednesday, August 31st – 5-7 pm PDT
What happens when the best-selling author and artist of over 30 years communes with a successfull Hollywood producer and screenwriter? Well… MAGIC happens! Join SARK + David for a Brilliant Bonus class that will delight, support, and cherish your creative gifts with Magical Mentoring, plus depthfull and intuitive feedback to activate & amplify your succulent life.
Value: $297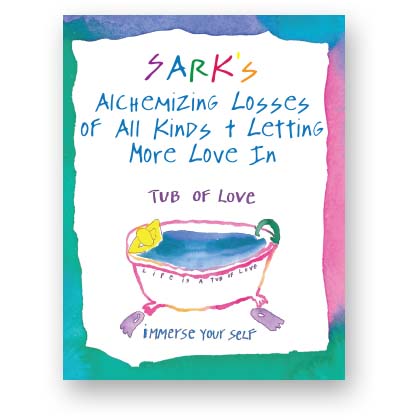 Excerpts from SARK's Loss + Transformation Minibook
Transforming Loss and Change into Gift and Opportunity! Practice with the Transformational Processes to Blend the Terrible and Wonderfull things into a Brand NEW healing mixture. You will experience significant new ways to Alchemize Loss and Change and will receive immediate benefit as you move forward in your life-  Letting more light, support and love IN.
Value: $29
Get Started Now
Choose the Plan That Works Best For You
Two Monthly Payments
$287
Three Monthly Payments
$197
This program and course has the power to profoundly influence and change your life.
We're confident and committed that if you do the work, you'll receive tremendous value.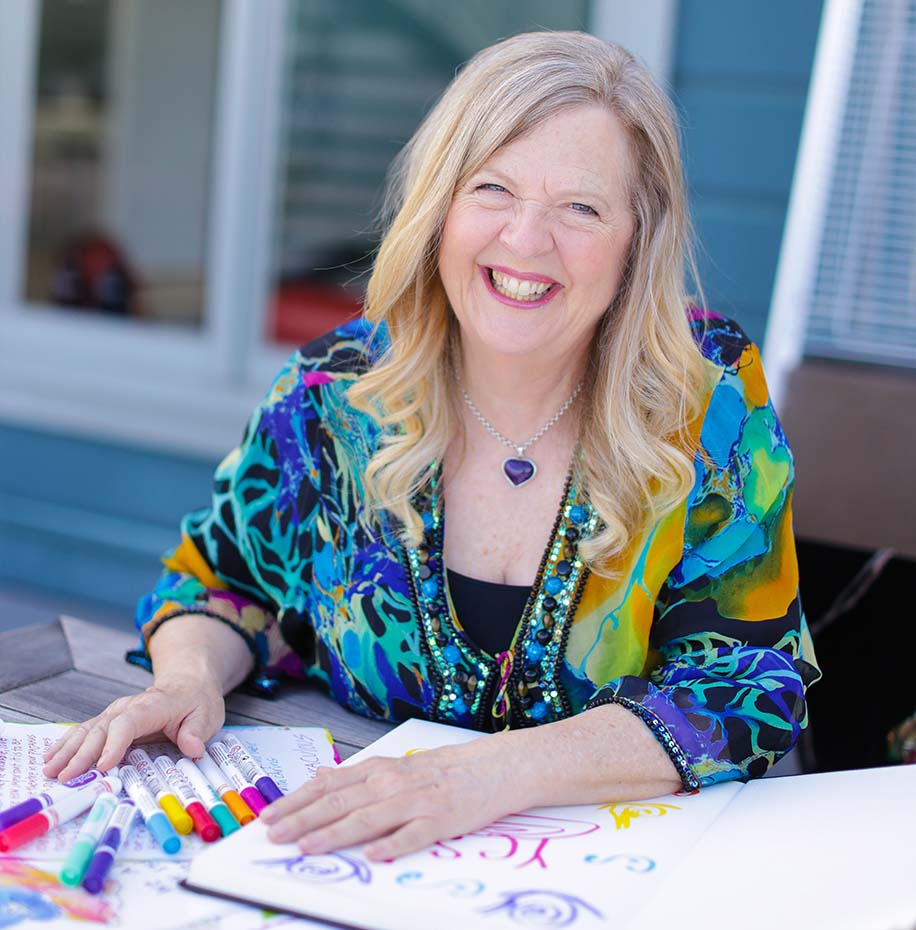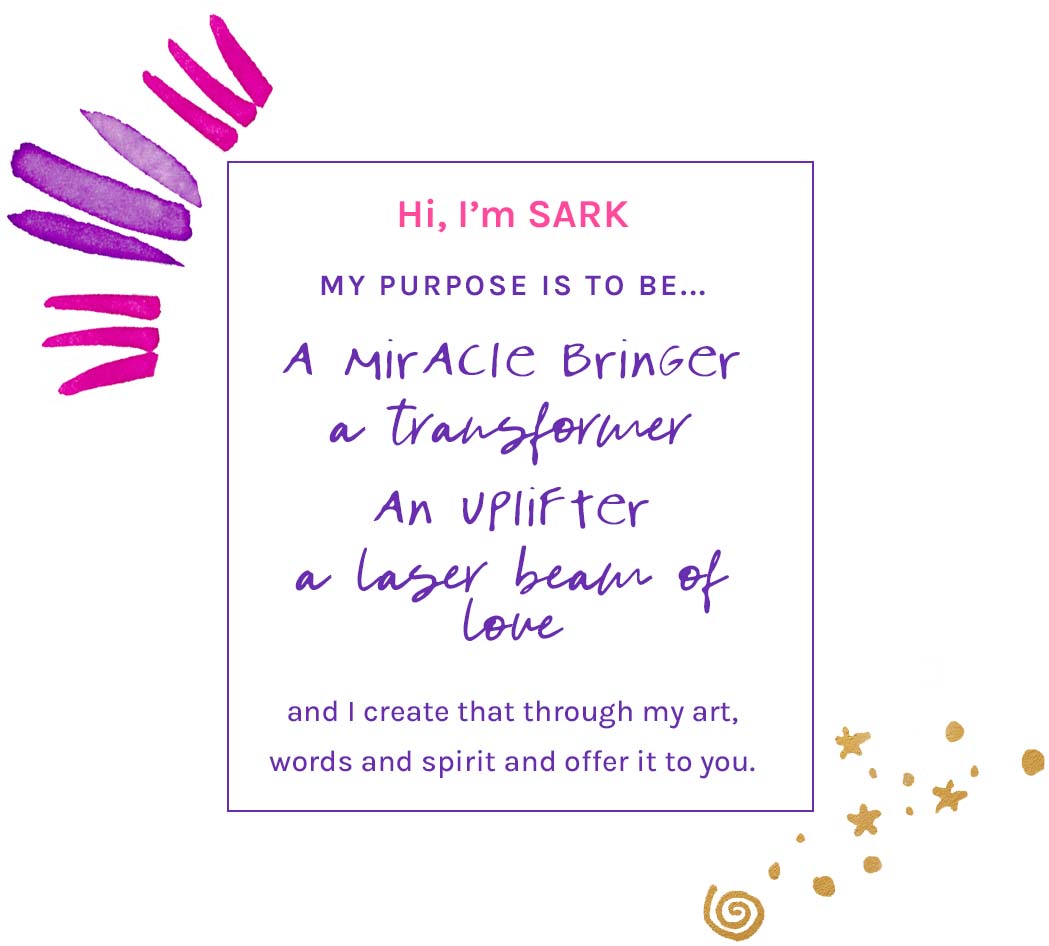 I believe that women now more than ever want:
vibrant color,

embodied purpose,

creative aliveness,

authenticity in action

and meaningfull community.

We want to experience deeply intimate relationships, abundant true love, easier joy, happier bodies, more miracles, and the ability to more easily create money and what I describe as mental wealth.

I feel incredibly passionate about the power of women being themselves- really living their most succulent wild lives- and then sharing their full selves with the world.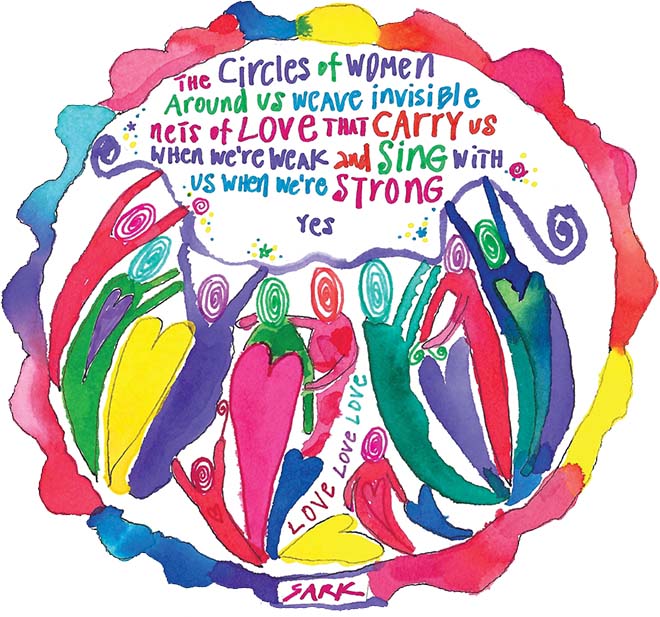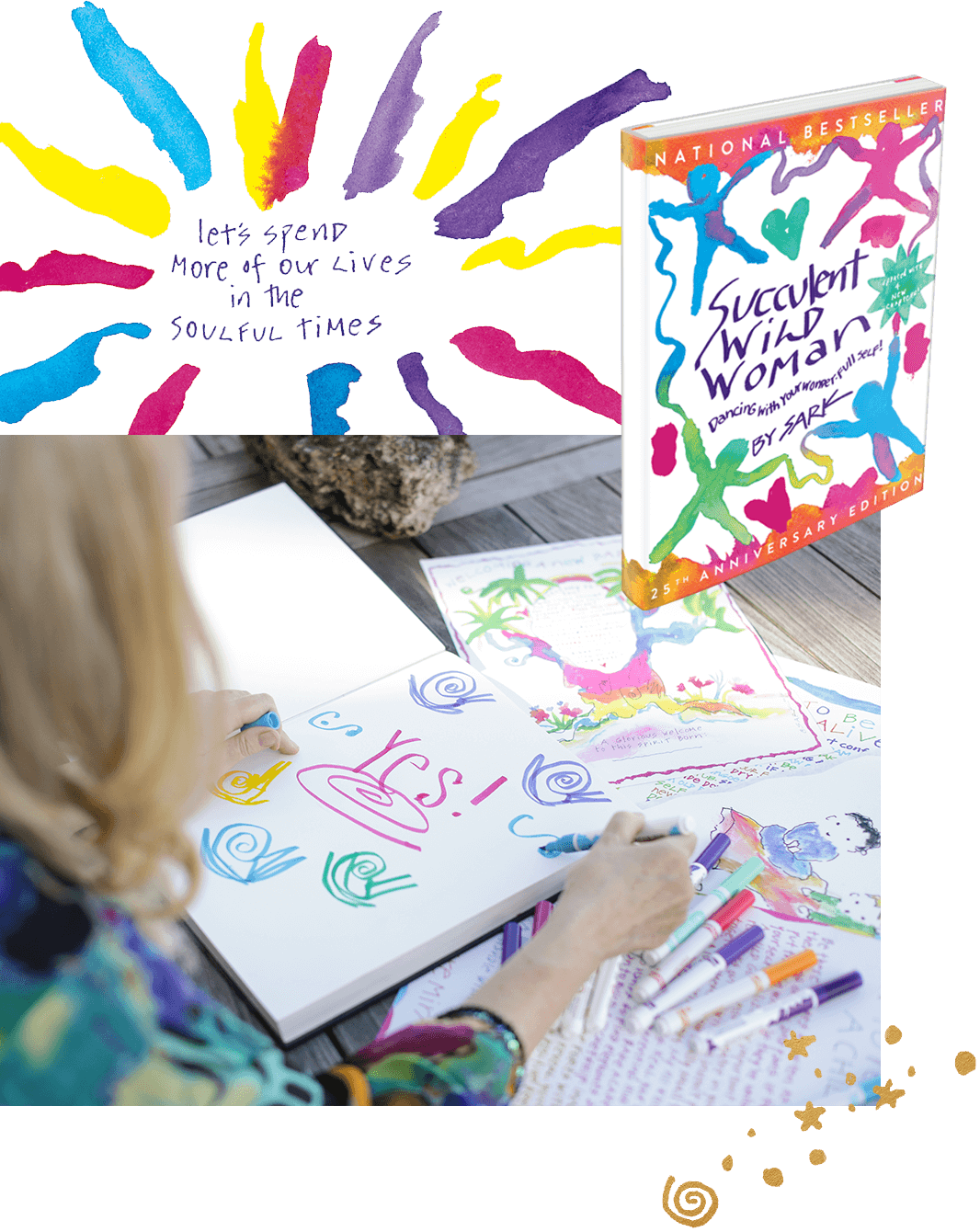 Maya Angelou told me that SARK is cross generational, and that I must serve succulence to all the generations.
I believe Maya told me that because she was a consummate Succulent Wild Woman, and she believed in my vision of succulence and wanted to help expand it for the world.
I know that succulent self-loving women actively creating change are the power source we are all benefiting most from.
As we all join together in our true power and most abundant succulence, I am certain that personal and global transformation is possible.
Succulent Wild Women are powerfull.
I am witnessing women being more themselves and loving themselves more fully than ever before, and I intend for this NEW book and course to be a mighty magnet for even MORE love and authenticity.
It's time for us to inspire not only ourselves, but also the upcoming generations of women!
I can't wait to pour into you during our eight weeks together, via my brand-new:
Succulent Wild Woman:
Your Magical Life Blueprint For More Love, Creativity and Joy
If you loved the book, you will LOVE the course. It is designed to take you deeper into the process of embodying the Succulent Wild Woman that is inside you waiting to be brought to life.
Who This course is for
This course is for you if you're truly ready to live differently…
If you're brave enough to do the deep, soul-expanding work of letting go of old patterns and wounds and embracing the possibility and amazing potential of embodying magic.
It's for you if you're done feeling stuck, and the idea of feeling inspired, purposefull, and fulfilled is calling to you right now.
If you're reading this, and your heart is beating a little faster, your body is responding to the idea of embodying magic and finally living an authentic, succulent life, this is for you!
Who This course isn't for
On the other hand, if you're content with living disconnected from your authentic self, knowing there's a juicier, more succulent life waiting for you but unwilling to step outside the confines of your comfort zone, then this isn't for you right now.
This work, this expansion, requires a new perspective and a massive shift. If you're not ready to give your entire life an energetic makeover and live with purpose, confidence, and FUN, this isn't for you right now.
More than ever, the world needs you to be you.
Take a moment and envision where you'd like your life to be a year from now, or 5 years from now.
Do you want to live a lively and uncommon life that will resonate with your soul as you share your succulence with the world?
This is your opportunity!
When you Invest in Yourself,
You Give Yourself Permission to BE Yourself.
Fabulously Asked and Answered Questions
Your creative curiosity and supporting yourself with answers is most welcome.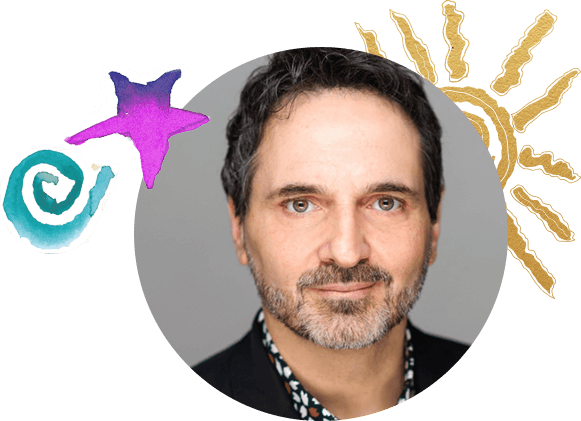 "SARK's teachings act as a wonderful series of LightHouses that come ablaze to guide me and keep me from getting lost at sea
– there are big scary sea monsters in these uncharted waters, and even more menacing inner critics past the ambit of my highly critical mind! SARK's classes provide safe harbours along the voyage — sometimes it's an immense refueling and major overhaul; other times it's the kind of fine detailing you would expect on a Rolls Royce!"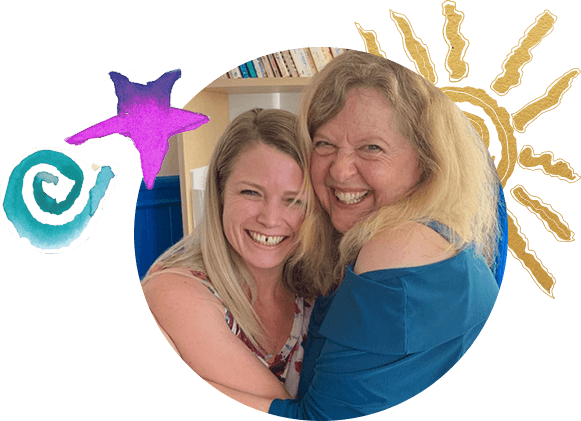 "Through SARK's methods & practices, I have done so much work on myself to heal, learn, grow and change.
I am transforming the way I see myself and how I handle & LOVE my life. I have made significant progress towards achieving my goals. It truly has been a magical and transformative adventure working with SARK."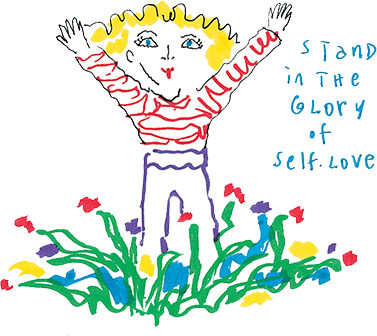 If you're ready to discover how to uplevel your life, so you feel more connected to succulence, joy, and your authentic self each and every day …
Enroll in Succulent Wild Woman Today!