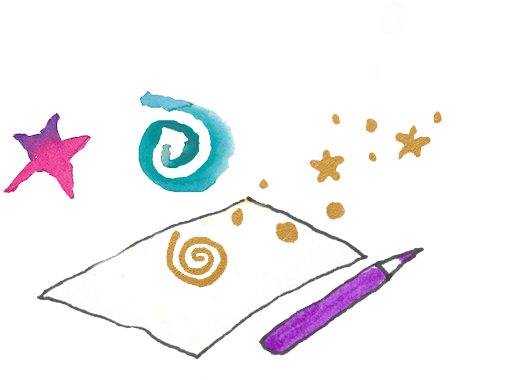 You're Invited To
SARK's Writing
Salon
Doors opening soon – join the waitlist here!
Are you a writer who wants writing results?
Do you want to experience profound writing mentoring from SARK?
Do you want a bestselling author and artist to share insights, surprises, joys, and strategic ways for completing your writing, connecting to your writing genius, and developing what you need to be able to share your writing by publishing?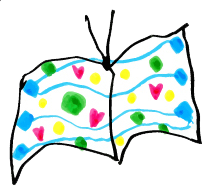 SARK's Writing Salon
Soulfull Support
To accelerate your writing results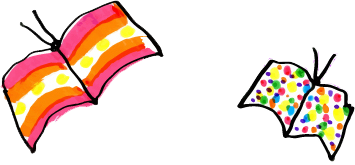 This unique course experience is here to help you UPlevel your writing through the magic and connection of SARK's Storytelling and Magical Mentoring.
Everything I know about writing and being a writer is shared with you.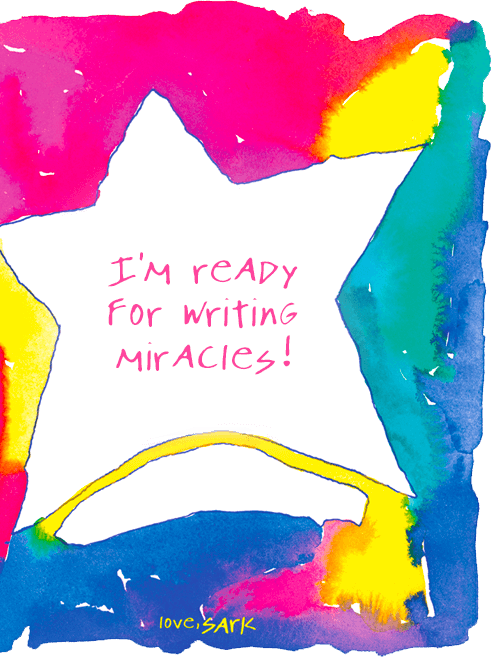 Join me in the "Field of Miracles"
This NEW unique self-guided course is an intimate experience where we enter the field of miracles together with your writing, and move it to new miraculous places – and these are the practical kinds of miracles – where you get writing results.
I know that many would love to work with me to start, continue, or complete writing projects, and wish that I offered something that was more affordable than my private mentoring program.
I'll share everything with you that has allowed me to write and create 18 bestselling books, through the magic and connection of storytelling and mentoring. It's an impactfull immersion of EVERYTHING I know about writing and being a writer, that will help YOU!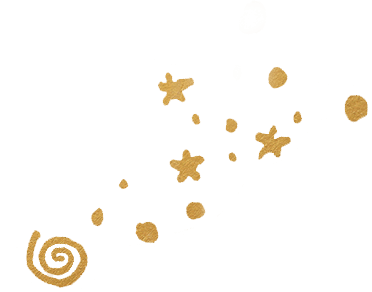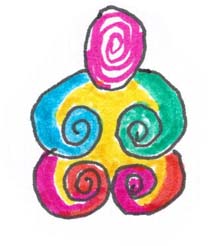 Writing Wisdoms
In this course, I'll be sharing Writing Wisdoms from SARK. You'll hear from me – a best-selling author and artist, as I share my insights, surprises, and joys, as well as strategic ways for completing your writing, connecting to your writing genius, and developing what you need to be able to share your writing by publishing.
THIS IS HOW IT WORKS AND PLAYS:
THREE 2 Hour Interactive Video Classes - taught by me, SARK. Each class will be a treasure trove of information, guidance and inspiration for you. *pre-recorded.

Writing Wisdoms from SARK. Learn strategic ways for completing your writing, connecting to your writing genius, and developing what you need to be able to share your writing by publishing.

Magical Mentoring with SARK. This is a behind the scenes/inside look at writers receiving Magical Mentoring on all things WRITING and an opportunity to allow the mentoring of other writers to invite TRANSFORMATION in you. *pre-recorded.

Insights from SARK- A 3 Part Video series where I respond to writing questions! You'll hear from me, SARK who's experienced it, hear my perspective, and move your writing to new places. It's so much fun to have spent more than 30 years LIVING the questions all writers want to know and now I share those with you!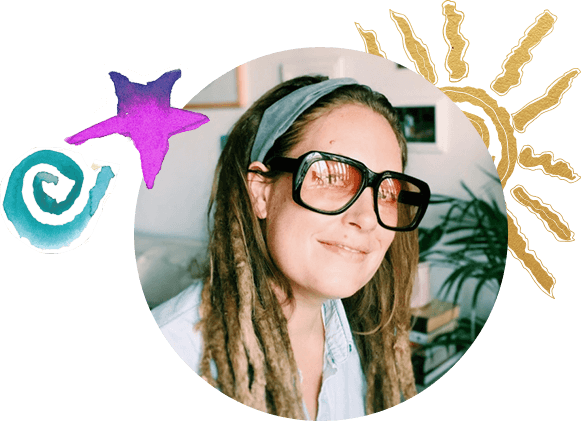 I'm Living my Writing Dreams Daily
"I am deeply thankful for SARK'S writing course. The materials are fun and personal, with an abundance of creativity and thoughtfulness. It's been the support I have craved in the writing arena for many years. Thank you for meeting my deepest needs and desires — they are actively helping me live my writing dreams daily."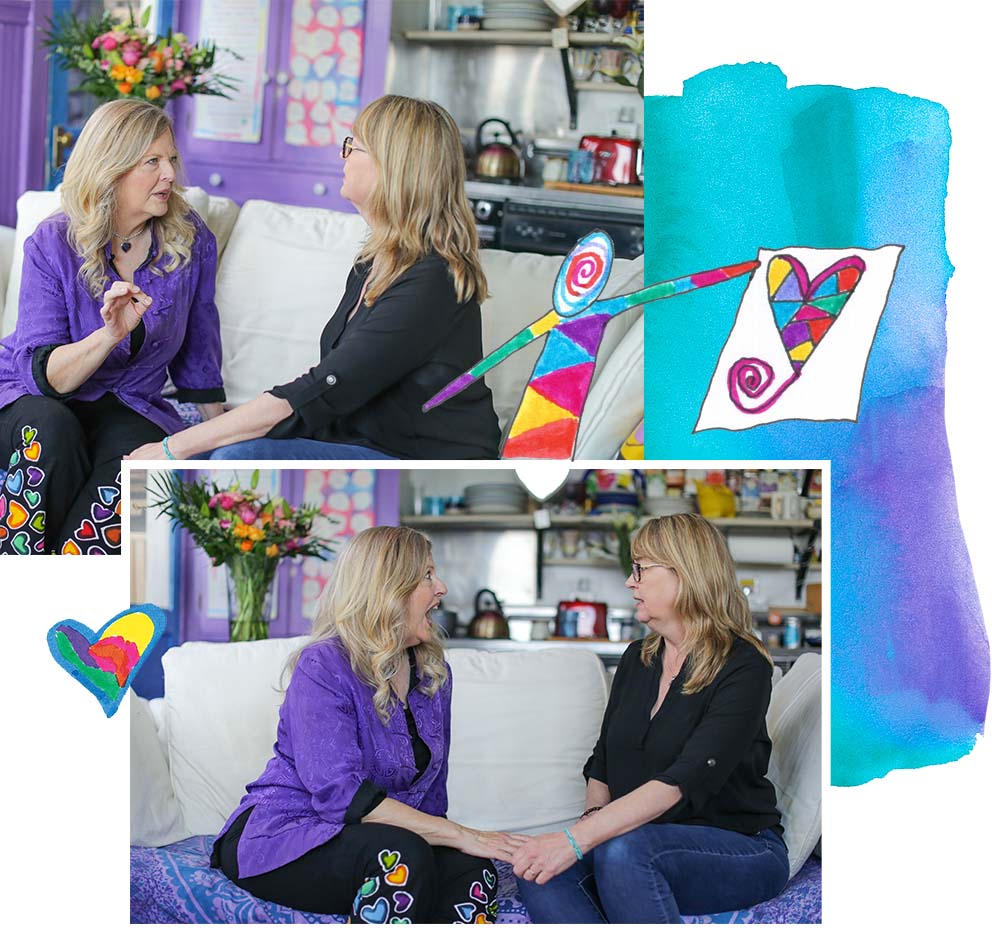 MagicaL Mentoring
Over the years, I've personally mentored many happy clients to
complete their writing projects and books• get book deals, as well as
endorsed thousands of books.
And I LOVE supporting writers and creators in this way.
I enjoy the depthfull interactions and witnessing their growth as writers and celebrating their MANY writing successes.
This course is an accessible and affordable way for YOU to experience the profound writing mentoring that I do.
Through the pre-recorded interactive video classes, you'll learn and practice with the tools and strategies that have helped some of the best writers in the world to write joyfully and powerfully. You'll watch writers receive joyfull writing solutions expanded ways for your writing to bloom forwarded.
I KNOW how transformative Magical Mentoring has been for the writers in my previous courses and my new SARK's Writing Salon was created and evolved from seeing those significant shifts take place.
As you might imagine, this is not a normal writing course.
SARK's Writing Salon is like visiting a place where your Inner Writer gets permission to come out and play and to express. You'll experience the inner-workings and knowings I've gained over the last 30+years of being a published writer and creator.
These 3 Succulent Salons videos are pre-recorded for rePLAY for you to watch and receive benefit from over and over!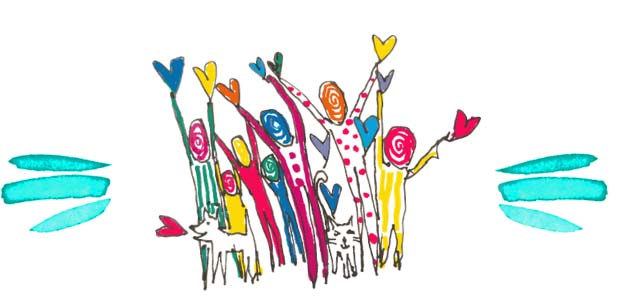 The doors of possibility are open and you and your writing are WELCOME
*All classes are pre-recorded and will live within your personal salon portal, along with your playfull prompts and supportive guides. You will have lifetime access to enJOY and revisit at your own perfect pace.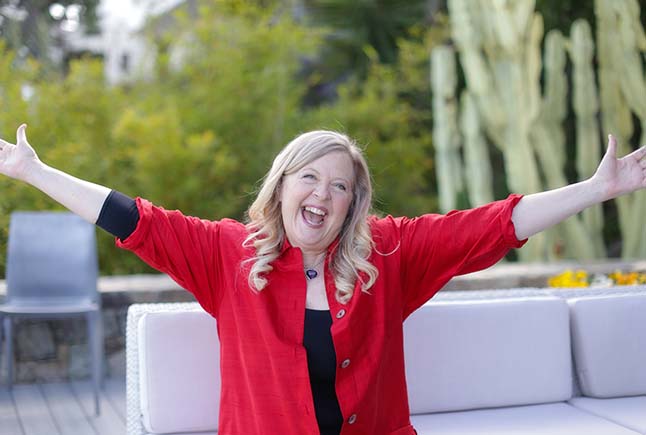 VIDEO CLASS #1:
The Art of Asking For and Receiving Miracles With Your Writing
Feel like your writing is getting done, moving along, known by others and sharing.
Learn the Miracles of Attention and Acceleration
Practice with the Art of Asking and how your wildest imaginings are possible.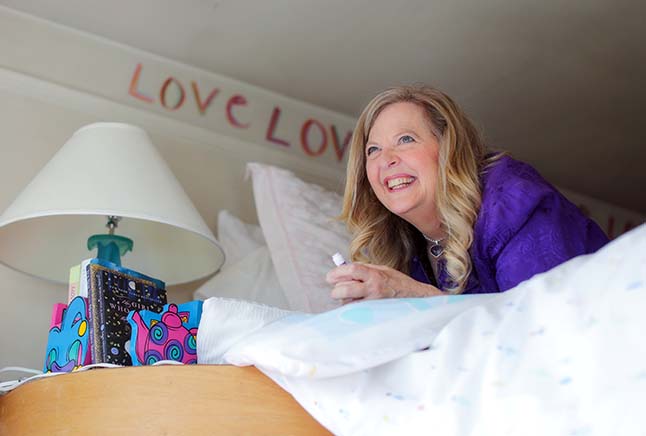 VIDEO CLASS #2:
Write and Tell: Be Unreasonably In Love with Your Writing
Practice expanding what you LOVE about your writing, and be able to keep doing that
Learn how to better craft your own writing routines and what to do when those don't work
SARK's book writing process and how I do it, and keep writing no matter what
Address Writing Dysmorphia, or thinking you don't have enough writing or that you have too much and don't know what to do with it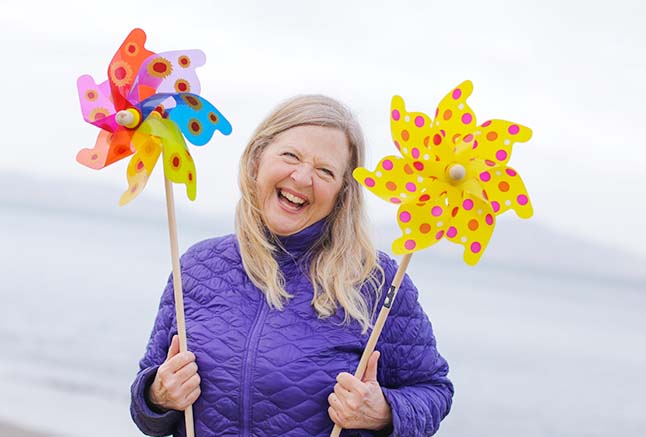 VIDEO CLASS #3:
Have Fun, Get It Done
Awaken your momentum by practicing 'Acting As If' with your writing and have fun doing it
Powerfull ways to shift, get unstuck, and keep going with your writing
Catapulting creative barriers by collapsing more frequently and creating more often
Your unique process to WIN (Write It Now!)
THIS COURSE IS FOR YOU IF: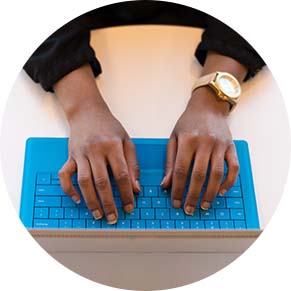 Any Level, Any Genre
You're a beginner to an accomplished writer with a specific project in ANY kind of genre.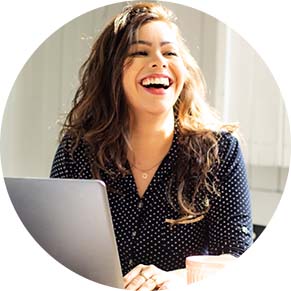 Transformation
You want to move your writing to a new place.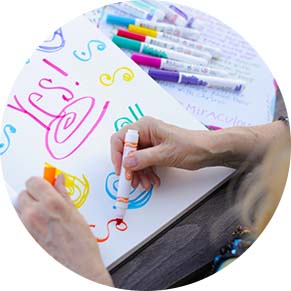 Completion
You are ready to begin again and continue to the completion of your intentions.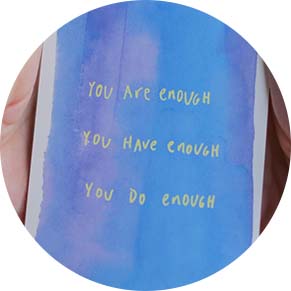 Your Value
You are ready to begin again and continue to the completion of your intentions.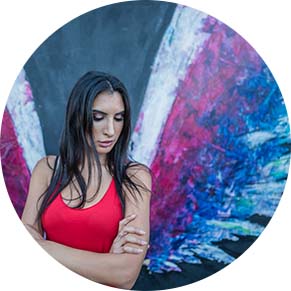 Re-invention
It's time to re-invent your writing life and give wings to your writing.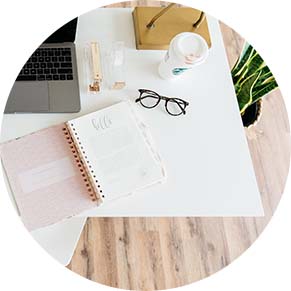 Organization
You need help to organize or re-organize your writing- multiplying pages, ideas, and words.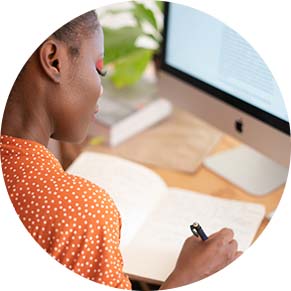 No Delays
You want to continue writing even when actual life seems to interfere.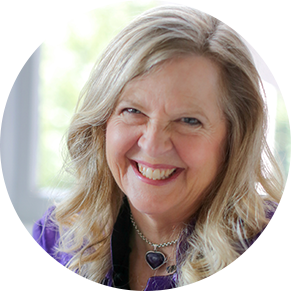 Advice
You want to ask questions of a best selling author and have them answered.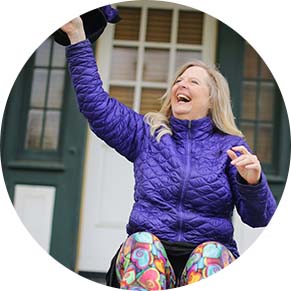 Radiant Results
You are ready to receive radiant results with your writing!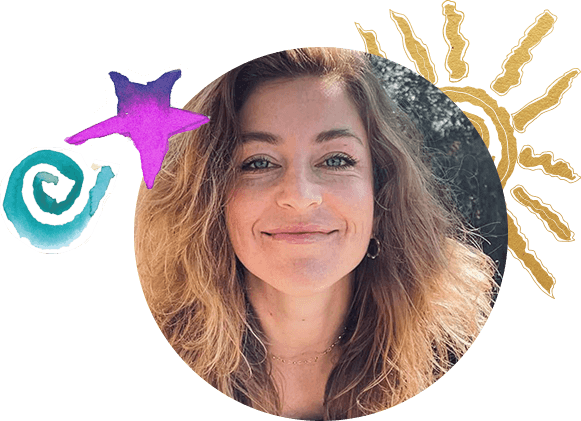 Saw Possibilities that I Couldn't See Before!
"Working with SARK added a new dimension to my writing life. SARK helps you see possibilities for your life that you can't yet see for yourself. I felt delighted as I walked down a new writing and creating path with SARK and discovered that life can be more colorful, joyful and alive than I'd ever imagined."
Marvelous
Gift Bonuses Will Be Arriving: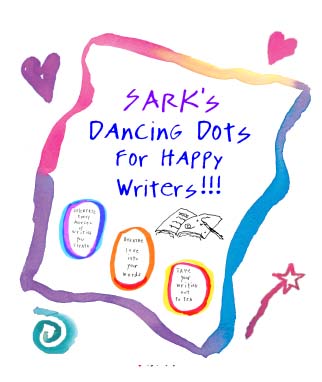 SARK's Dancing Dots for Writers:
52 Writing Inspiration to escort you colorfully along with your writing! These will fill you and your inner writer UP.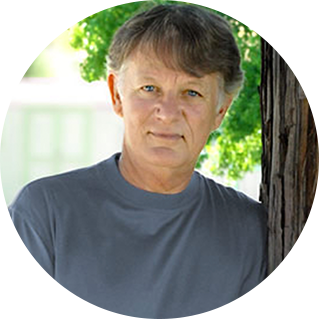 Marvelous Masterclass with my Publisher and Author Marc Allen:
This will teach about your pathway to publishing, including what you need to create a GREAT proposal.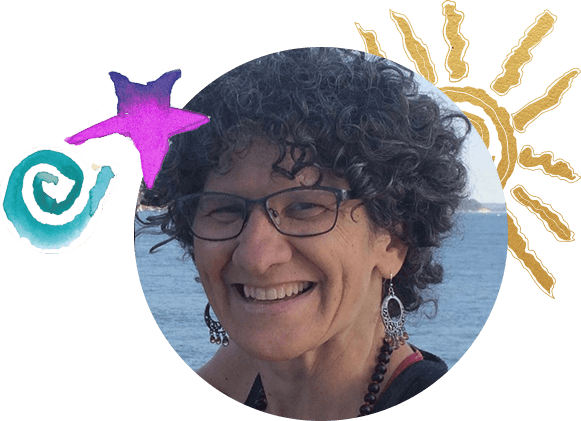 SARK is the writing mentor you need!
"I strongly encourage anyone who secretly sees themselves as a writer or wishes to become a writer or who is already a writer to work with SARK, she walks her talk beyond anyone I have ever known and is a wonderful soul who has taken crazy risks in her own life to come out the other end with fabulous stories to share that transforms one heart to believe in miracles again."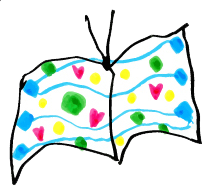 SARK's Writing Salon
Soulfull Support
To accelerate your writing results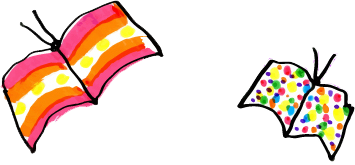 I'M READY FOR WRITING MIRACLES!
If you are ready to take your writing to the next level with soul-full support, now is the time for you to say YES and allow yourself to make your wildest writing dreams REAL!
Tap the button below to get started!