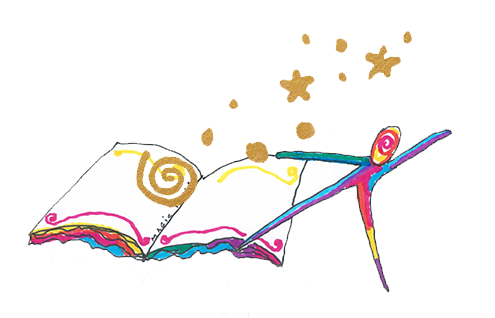 Build
Your Dream Life with SARK
Have You Ever Imagined What It Would Be Like to Work 1 to 1 With Me?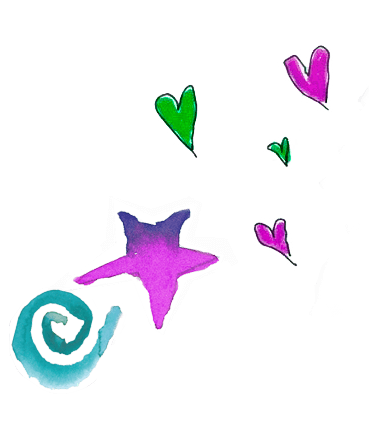 Are you ready to live more of your real dream life?

Are you ready to say YES to finding and fulfilling your purpose in life?

Do you ever feel tired of putting your dreams and desires aside while you take care of what other people think you should be doing?

Are you hiding from your real dreams?

Are you ready to embark on a journey of self-discovery and transformation?

Do you want to create a life that aligns with your deepest desired and dreams?
Introducing SARK's Build Your Dream Life Program
A Comprehensive Step-By-Step Dream Life Pathway to Newly Envision Your Life and Achieve Extraordinary Results!
With SARK's playfull yet profound guidance, and world-class Magical Mentoring, this innovative Pathway To Your Dream Life will serve as your personal Magical Map to manifest your dreams with tangible results.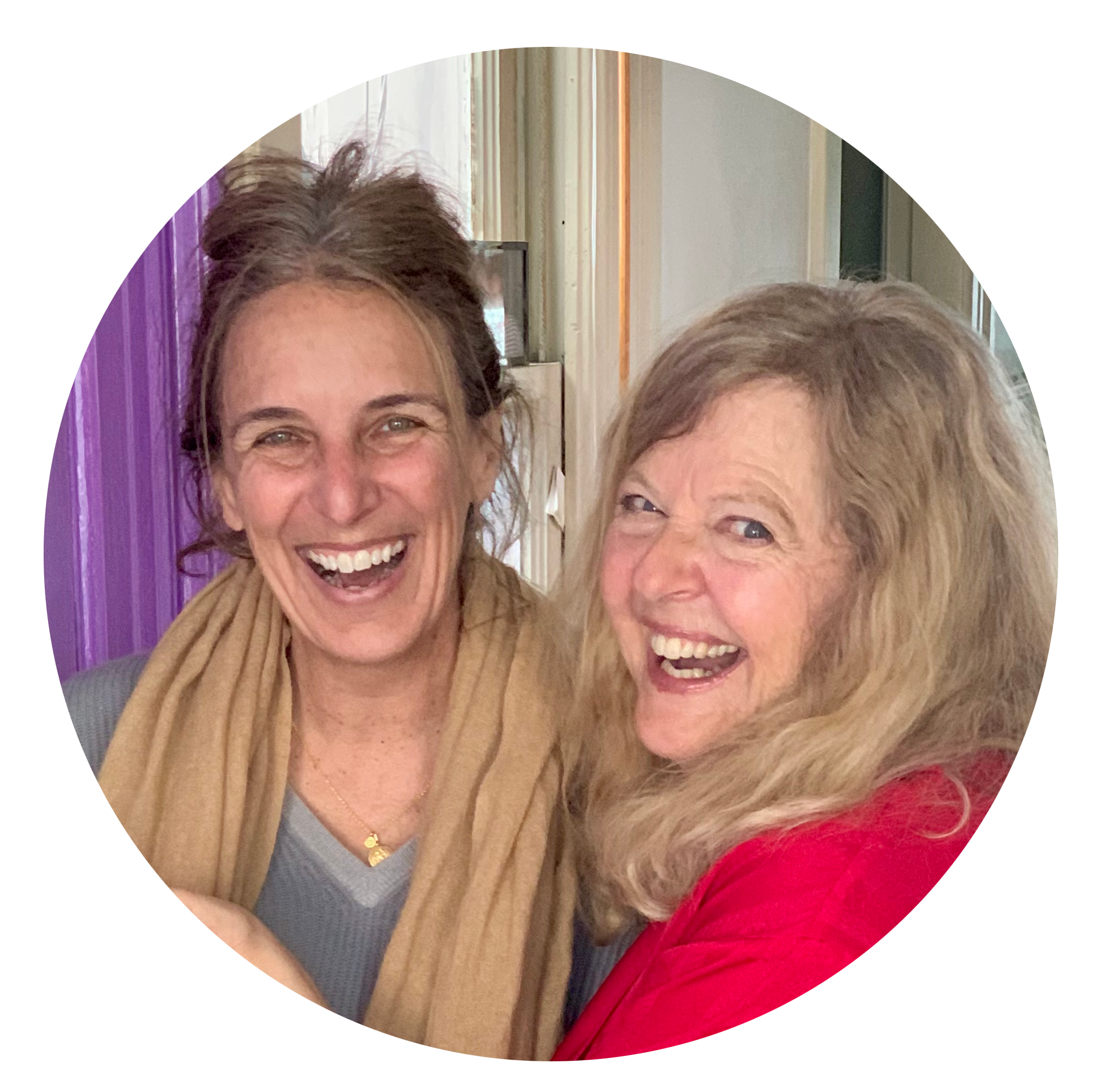 Suzy K.
I had this small voice that said, Honey, you're leaving some things on the table. And I was. SARK quietly yet powerfully invites you to discover your own pathway, and she holds the flashlight for you. Working with SARK has been life-changing, healing, and whole making. I've finished 2 books and am writing the third!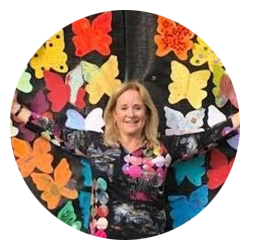 Eileen R.
I'm astonished. Working with SARK gave me better mental clarity and success-oriented guidelines to build my self-esteem in business, love, and everyday life.
Imagine This:
You arrive in SARK Francisco, also known as San Francisco, where SARK invites you into her home, art studio and Magic Cottage to spend an immersive magical day with her. 
You are filled with inspiration and the time stretcher has appeared to stretch time out, and you are now operating on quantum time- where what you've dreamed of being and doing comes quickly into form through focused flow with SARK and your own innate creativity.
You've already started your Dream Life Pathway, working with your accountability Angel and had an Energizing Miracles video call with SARK, and learned inspiring life lessons from her and her teachings.
This day has been customized and designed by SARK and her team for you and your soul specifically. You are welcomed as you are, and supported with making changes easily.
You realize that you are the human channel needed to bring your dream or dreams into physical form, and you are now ready to do and be what is needed.
You feel calm, inspired and focused, with no fear, urgency, or scarcity – or if some of those feelings come up, you use the powerfull tools you've been given to transform their effects and connect with the power of presence.
During your time with SARK, there is uncommon productivity, limitless laughter and room for splendid imperfections. You feel fully seen, known and loved. You have a distinctly transformational experience and can now fulfill your envisioned intentions and expand into new ones.
Customized Guidance
Specifically designed to meet your unique needs and circumstances, no matter where you are on your journey. SARK's expertise and support will empower you to newly navigate a path toward your Dream Life, providing a clear roadmap to the dreams you're called to bring into being.
Magical In-Person Dream Day in San Francisco With SARK
Exclusive access to SARK through video, emails and a magical in-person Dream Day in vibrant San Francisco. Immerse yourself in the day to ignite your creativity, deepen your understanding of yourself and your dreams, and propel you towards making your dreams REAL.
Accountability Angel
Receive personalized guidance from an experienced SARK coach who will serve as your accountability partner. With their support, you'll stay focused and committed with forward momentum on your creative journey.
AfterParty Pathway
Discover effective new actions and expand your intentions to ensure consistent progress and growth. You'll be held accountable to live your Dream Life and do this consistently no matter what life brings. You will leave the Dream Day with a Magical Map and a Blueprint for living your unique Dream Life.
SARK's Build Your Dream Life Program
SARK's Build Your Dream Life Program is here to guide you every step of the way.
This program is full of exponential immersive dream EXPANSION.
You will identify what your dream life looks and feels like, how to say a full-bodied yes to it, and how to give yourself the support to continue to take action and live the life you know you are destined to live.
This is the last year I will offer 1 to 1 work in this form, apply soon as these Dream Life spots will fill fast!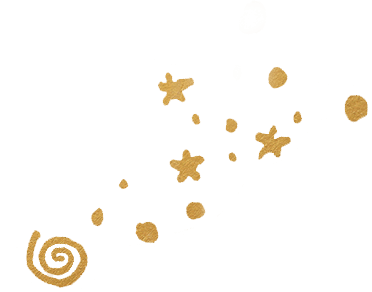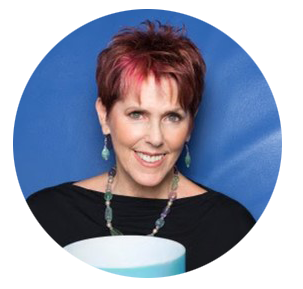 Tryshe D.
Before working with SARK, my creative thinking and process had stalled. Her artful mentoring helped me find my voice again, put my inner critics in place and most of all, launch my first book into the world.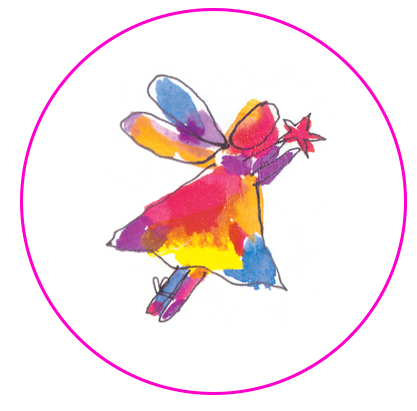 Deborah W.
A Dream Day with SARK is an amazing opportunity to engage with a true pioneer.
She is a deep, wise, and free soul who knows how to stay in touch with joy! I'll have what she's having.
Create your own DREAM LIFE.
Are you ready for a transformative journey that will yield unprecedented results?

Are you ready to experience the tangible and monumental results of embracing and LIVING more of your dreams?

What if NOW was the time to fulfill your promise that you would do what you came here to do, and be who you came here to be?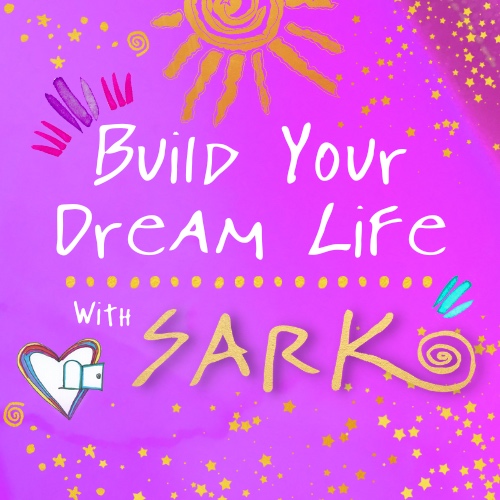 A Glimpse of What You Could Accomplish: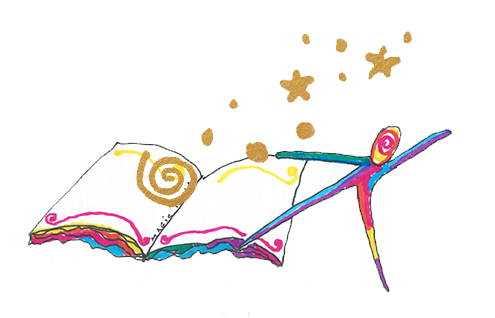 Initiate or Complete Your Book
SARK will provide the tools and support to bring your writing to life. Learn how to complete your book and set yourself on a publishing path.
Create Meaningfull Offerings & Programs
Unleash your creativity and develop online or in-person programs to share your unique gifts. SARK will guide you to create offerings that align with your soul purpose, make a lasting impact and expand the influence of your message or mission.
Cultivate Love and Intimacy
Make space for more love, intimacy, and romance. Discover the secrets to attracting and nurturing fulfilling relationships, including the possibility of finding your soulmate.
Upgrade Self-Care and Self-Love
Learn to prioritize your well-being and develop exquisite self-careSARK will guide you in enhancing your self-care abilities, allowing you to thrive personally and professionally.
Improve Familial Relationships
Strengthen your connections with loved ones and experience profound growth within your family dynamics. SARK will provide insights and strategies to transform and nurture these essential bonds.
Design Your Ideal Lifestyle
Reimagine your life and create a lifestyle that reflects your dreams and aspirations, creating a life path that leads to you being a healthy and wealthy artist. 
Transform your Relationship With Food and Exercise
Take charge of your well-being by changing your relationship with food and incorporating exercise into your routine. SARK will empower you to develop a healthier lifestyle supporting your happiness.
Discover Your Life Purpose
Journey within and uncover your true life purpose. Through SARK's guidance, you'll gain clarity and vision, enabling you to live a dream life filled with passion and fulfillment.
Past Participants of SARK's Dream Life Program Have Achieved Incredible Results:
Consistent progress with writing and completing their books, some even securing publishing deals with prestigious publishers like Hay House.

Increased ability to clarify their messages and creative dreams, leading to expanded ways of sharing their visions with the world.

Expanded influence of their message or mission, creating new opportunities to generate income through their creativity and intuition.

Living more purposefully and expressing their true creative selves, resulting in deep fulfillment and a sense of alignment with their life's purpose.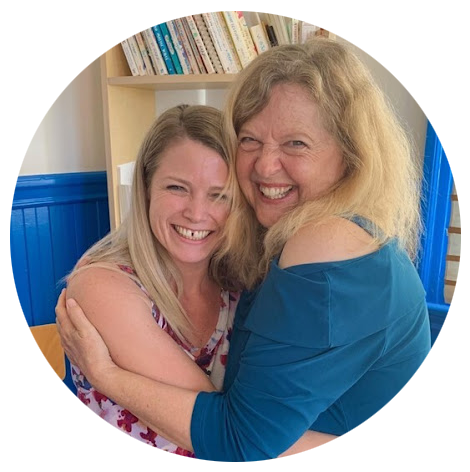 Teresa's Story
When I first started working with SARK, I couldn't believe that I had been given such an incredible opportunity. As an ordinary person without exceptional talents or accomplishments, I felt a sense of awe and gratitude. At the time, I was in an overwhelming amount of grief and pain from a devastating relationship loss.
My goals were simple: to love myself genuinely, recover from my breakup, and explore different career possibilities.
SARK welcomed me with open arms, accepting me exactly as I was. She genuinely cared about me, valued me, and wanted to help me become the best version of myself.
I have acquired invaluable tools daily to take control of my life and nurture myself. She has guided and supported me every step of the way as I've made positive changes in my life through small, manageable actions.
SARK's guidance is intuitive, wise, kind, and focused on providing me with specific actions I can immediately apply to bring about the desired changes. She guides me to uncover my own answers that are already within me. Like a lighthouse guiding a ship to safety, SARK illuminates possibilities for my journey of self-discovery.
Through our time together, I have done a tremendous amount of work on myself, healing, learning, growing, and changing. I am transforming the way I perceive myself and how I navigate life. While there is still much work ahead—I believe personal growth is a lifelong journey—I have made significant progress in achieving my three goals.
Working with SARK has been nothing short of a magical and transformative adventure."
Let's dream, play and create together. If you want to work 1 to 1 with me,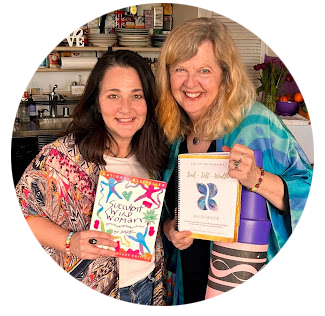 Robina's Story
SARK's support and mentorship went beyond helping me overcome initial obstacles; she helped me forge a deeper relationship with myself. Through her gentle guidance and unwavering belief in my abilities, she encouraged me to acknowledge my achievements and love myself more. SARK's love radiates from her, and even now, the sound of her laughter fills my heart with joy.
The results of our time together are truly beyond words. I not only embraced my inner vibrance but also amplified it to new levels. With SARK's guidance, I sent my book to a publisher, found a workspace outside my home, created new programs, ventured into public speaking, began writing a new book, and practiced greater self-love. Our Dream Day was an enchanting experience, filled with magic and inspiration.
Now, let me take a moment to describe the Dream Day experience. It was ethereal, transporting me to another realm of existence. It's challenging to describe the feeling of warmth, sunshine, and perfection that enveloped me during that day. Being in SARK's presence, within the walls of her home, and going through my book proposal felt like time flew by. I felt loved, nurtured, and like reconnecting with a dear childhood friend. The Dream Day was a masterpiece composed of numerous small, seemingly insignificant moments that created something profound.
I wholeheartedly recommend SARK to anyone who needs to rediscover the light they carry within themselves, overcome doubts about their gifts, or seek support in manifesting their dreams.
And when I need inspiration, I call upon her inspiration line. Thank you, SARK, for welcoming me into your magical castle and allowing me to weave dreams of gold, happiness, and love.
Amanda's Story:
When I began working with Amanda, she deeply longed for more peace, joy, and a sense of calmness and to experience more daily moments of genuine happiness. She had successfully built a 7 figure business, but wanted to delve deeper into her untapped creative potential- to be more in flow and understand how to control and harness that creative energy. Additionally, she aimed to streamline her business, delegating tasks that didn't bring her joy, to allow her and her family more rest and free time. For Amanda, success meant having complete control over her time and making conscious choices about her life. She also recognized the importance of self-care in all areas of her life and desired to prioritize her well-being. She wanted to create her own path, away from external influences, and to identify and overcome obstacles standing in the way of creating a more purposeful and fulfilling life.
During and after our time working together, Amanda experienced extraordinary results:
She learned how to enter the state of flow intentionally and use her creativity and joy to achieve greater results in less time. This led to a healthier and more balanced home life as well as a deeper connection to the Universe.

She learned how to become a successfull public speaker to expand her reach and influence, which resulted in her positively impacting more lives with her brilliant message.

She is launching an impactful private coaching program to empower her clients to find their flow and unlock their unique creative potential towards unlocking their own creative potential.

She experienced huge shifts in her emotional landscape by embracing the full spectrum of exquisite self-care: emotional, physical and spiritual.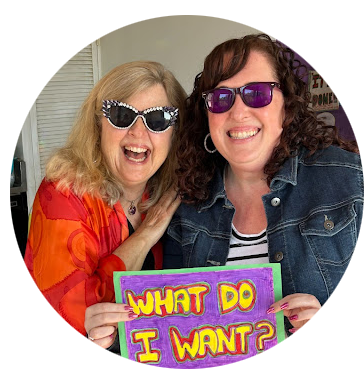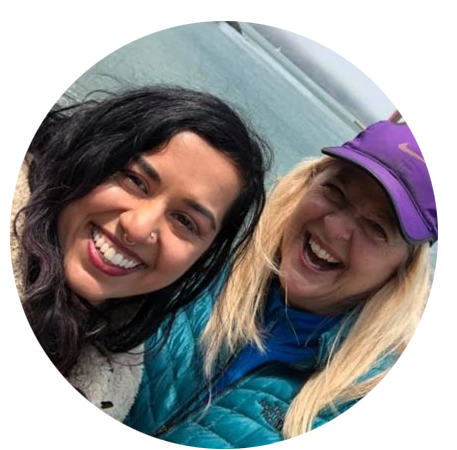 Shereen S
After working with SARK, I got my first, real-life book deal with my dream publisher, Hay House!  She truly is the mastermind behind guiding others on unleashing their creativity, standing for who you really are, what you really want, and how you desire to express yourself in this world.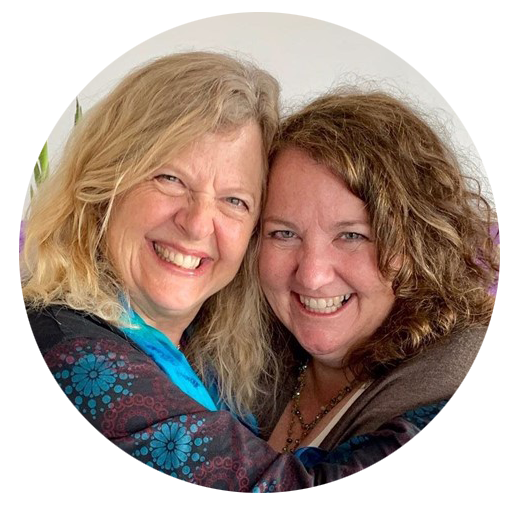 Pam W
SARK's wisdom and guidance as my mentor made tremendous changes in my life. 
I attracted amazing team members for my business, developed deeper customer relationships, and created vision-aligned business growth while increasing revenue!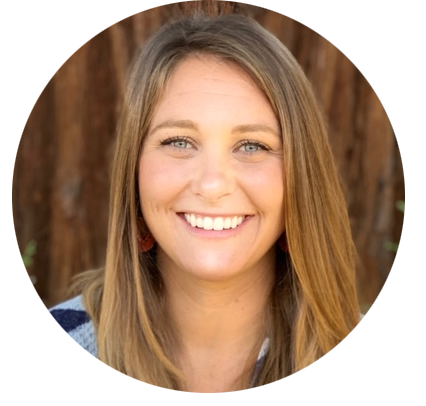 Stephanie T.
I am forever grateful for the transformation SARK has helped me achieve. I created and launched a dynamic and immersive personal growth experience called Camp Shine, and developed private coaching/group courses. I've learned how to work smarter, not harder while creating space for freedom and spontaneity. Working with SARK is an incredible journey of growth and success!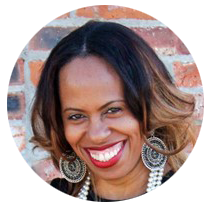 Dr. Sharon H.
If you're seeking assistance completing projects that align with your life path, I highly recommend SARK! She possesses an innate ability to help overcome obstacles that may be holding you back from living your dreams. Her unique blend of nurturing and challenge creates the perfect environment for growth and achievement. I'm so grateful to SARK for her unwavering support and guidance in writing my book. Without her creative genius and belief in my abilities, I wouldn't have been able to accomplish what I have. I'm ecstatic to share that my book has become a USA Today bestseller, and it wouldn't have been possible without SARK's support!
Your dreams matter. They are important. You and your dreams are the keys to personal and global transformation. Are you ready to start living your real dream life now?
Your Delightfull Next Dance Steps
You'll answer some intriguing questions, aka a short application. This process ensures that we have conversations with people who are committed to exploring this opportunity. Completing the application does NOT obligate you to enroll in Magical Mentoring. It is simply the next step in exploration.

If you and your spirit resonate with mine, my husband David will connect for a Discovery call about us working and playing together.

Please note that we will personally review your application, and if we feel that Magical Mentoring is not a fit, you'll receive a kind note + gift