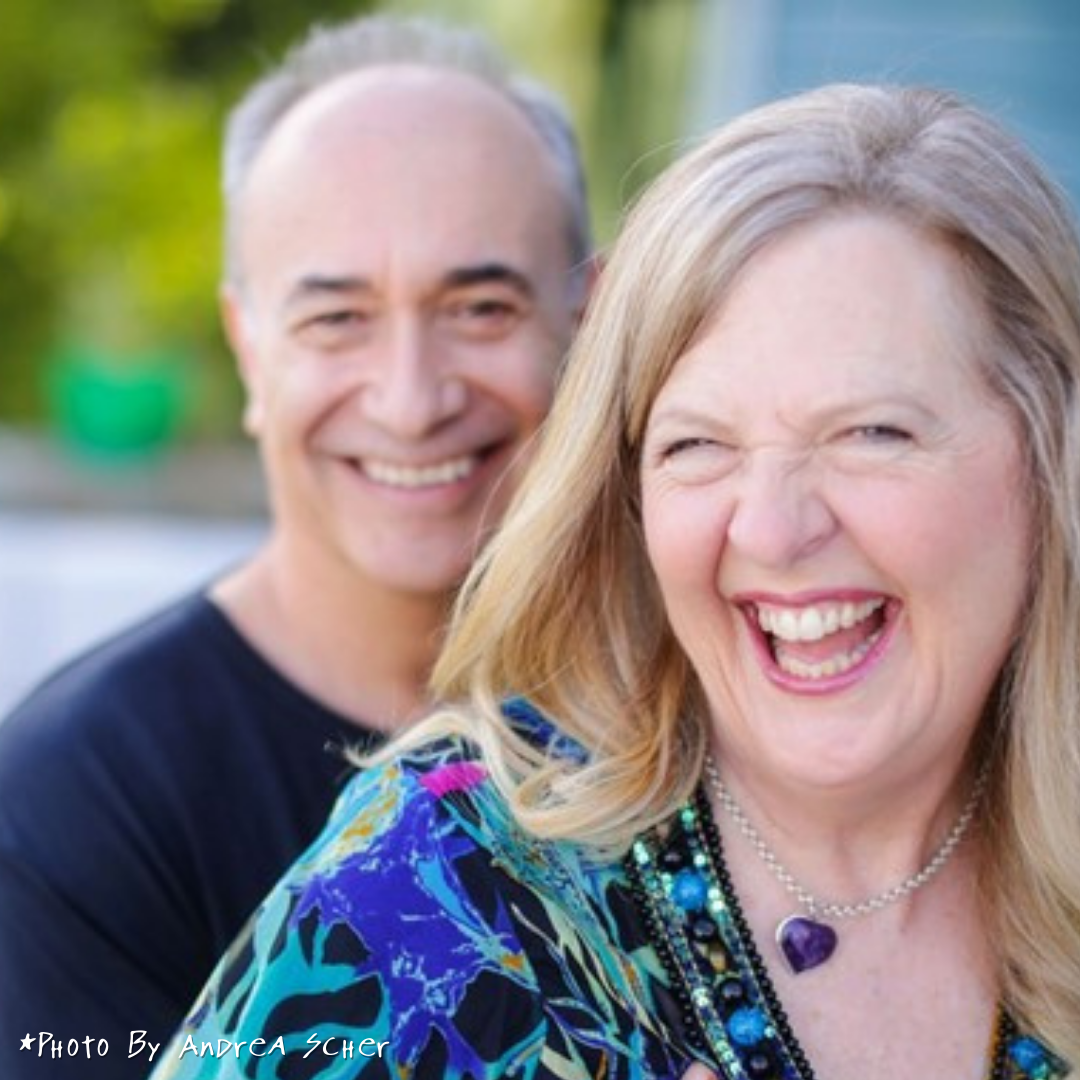 I woke up on Christmas Day to see David in a Santa Hat, and a big smile, joyfully exclaiming, 
"Merry Christmas! Today's the day!!" 
I was in my upper loft bed, looking down and laughing. 
Then he got onto one knee, with both arms outstretched and said:  
"Susan Ariel Rainbow Kennedy, you are the most beautifull woman in the world. 
I love you so much. I want to spend the rest of my life with you and into eternity. 
In the presence of the spirits of my grandmother, Henry Miller, all the angels and guides that surround us, and all the magic and love that's been created in our lives, will you marry me?"
I kept laughing and then it dawned on me that this…was…THE PROPOSAL!!!!!!!!
It's so funny to me now that I didn't initially know what was going on! 
And then through my laughter, I answered with a big YES!!! 
And then he climbed the loft ladder and handed me his ring- a sweet silver ring- the one he has worn for 6 years, when he married himself. I'm happily wearing it for now until we choose another. 
We're enjoying being engaged until we choose our wedding date. We've enjoyed it so much that David proposed every day for the 12 days after Christmas, and I said yes each time:-) except for one crabby moment when I hesitated before replying. 
Life is so astonishing. 
Six years ago, I was engaged to marry John and then he died in my arms in 2016.
After deeply grieving and wildly living for 2 years, I had a big dream to create another epic love. In 2018, John communicated from the afterlife that "my husband would arrive in May." I met David on May 21st of that year. John also told me that he absolutely loves David. 
I am so inspired to be ENGAGED to marry David, who fills my soul and this world with SO MUCH LOVE in all ways. 
I send this love to you now, in the engagement of your life, and in your love and loving ways. 
We are all engaged in love every day of our lives. 
Love,
S

A

R

K
p.s. if you feel moved to congratulate us beyond the comments, feel free to call the Inspiration Line, which is also where I first met David! 415 546 3742, 415 546 EPIC