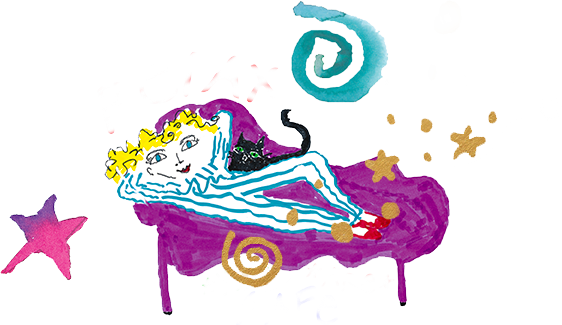 Dearest Miraculous Soul,
Are You Ready to LiVE a Life You LOVE?
SAVE with Purple Friday: Grab Your Exclusive $97 Deal (Regularly $197)! Use Code PURPLE at Checkout - Limited Time Offer!
Secure Your Succulent Spot Here!
One of the things I've learned while
mentoring millions of beautiFULL souls
is that we ALL want to Live Life Less Fearfully,
Live our Lives MORE Fully as our Authentic Selves,
Experience Love MORE often and to Express and Use our Creative GIFTS.
MY PURPOSE IS TO BE…
a miracle bringer
a transformer
an uplifter
a transformer
and I create that through my art words and spirit and offer it to you.
Creating more nourishing and inspiring ways of living is one of my specialties. I've taken all my Miracle Methods that helped me create my rich creative life, and turned it into a brand NEW course for you!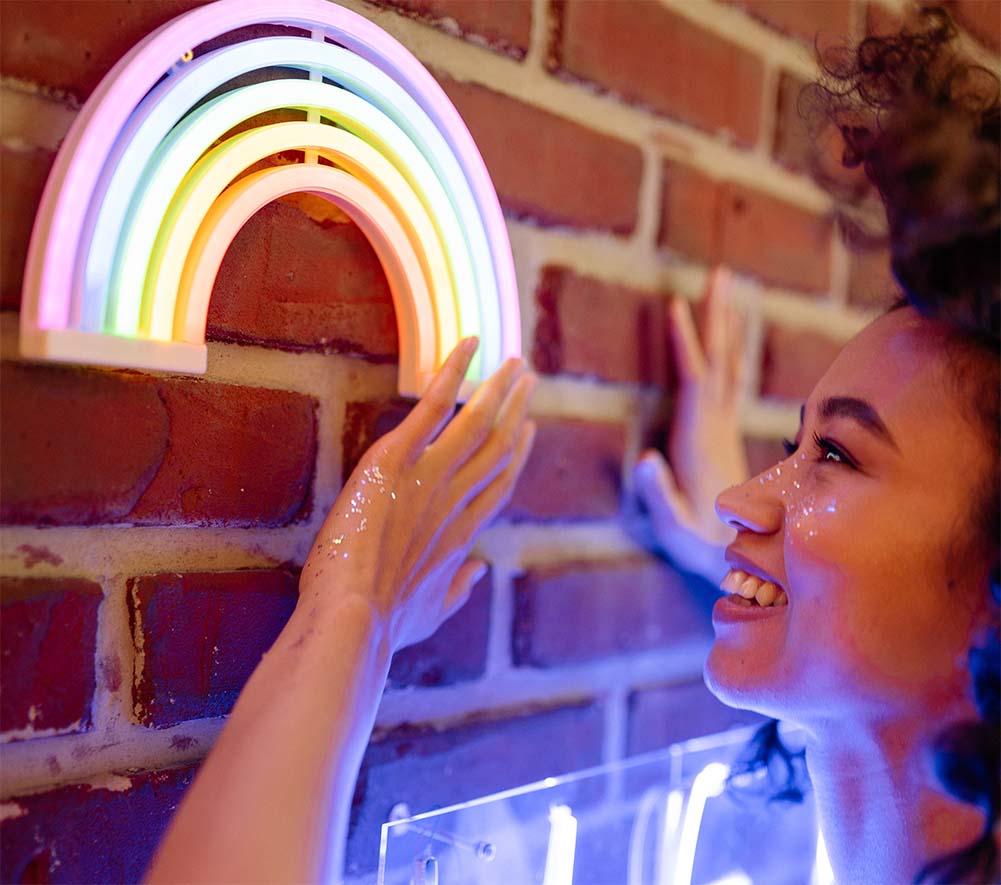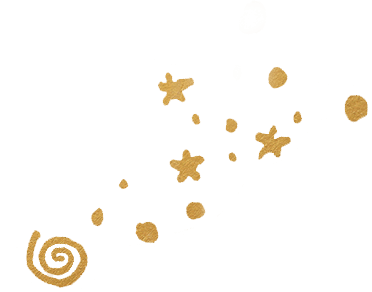 LiVE a Life You LOVE
SARK's

Miracle Methods to Feel Better, Create More, and Stay Inspired

Now is your opportunity to learn the transformational and foundational methods that I use daily to be a Happy Writer and Creator and Live the Life of My Dreams!

Think of this course as Life Lessons from SARK 😉

Designed for YOU to learn and embody the transformational habits I've used myself to show you new ways to live a life that you love.

You will be empowered to live more of your REAL dream life – so you can begin or continue to experience yourself and your dreams in a NEW way- with Freedom, Joy, Accountability and Compassion – so you can EXPRESS + MOVE yourself forward into a LiFE you absolutely LOVE more than you already do.
This course is for you if
You want to be more creative, but feel you don't have time

You want more money, better health, better love, + more confidence

You want to create your dreams and live them

You want to discover what your dreams ARE

You want to reset your current dream path

You need a system to care for your feelings so you feel more JOY

You want to awaken new perspectives of miracles in your life

You want to do more NEW things easily and create what you dream of without hearing criticism inside your head about what you're doing OR not doing.
So much time and energy has gone into visioning exactly how to curate this course that offers you foundational, sustainable, life-changing results that you can come back to AGAIN and AGAIN and this is it!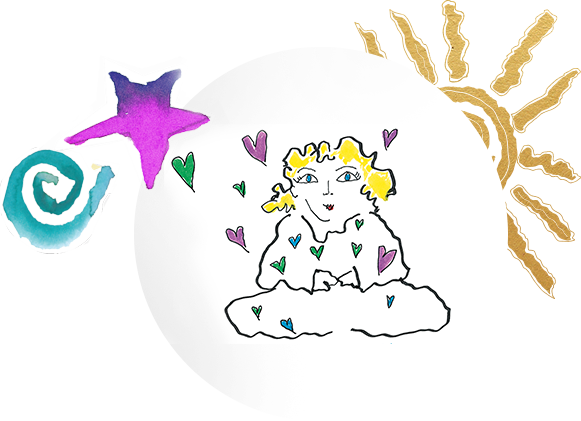 Inspired By SARK to Live Succulent Miracles!
"SARK is transparent and generous in sharing her hard-learned lessons making it easier for me to walk the path that she has paved. As you participate in her offerings, things will start to shift and fall into place. Miracles will be all around you and new habits will find their way to stay. My book 'Grand and Vivacious living; an ode to the daily chores.' would not have been written and illustrated if it wasn't for SARK, for it was she who inspired me so many years ago to live a juicy, succulent, miraculous life in all that I do."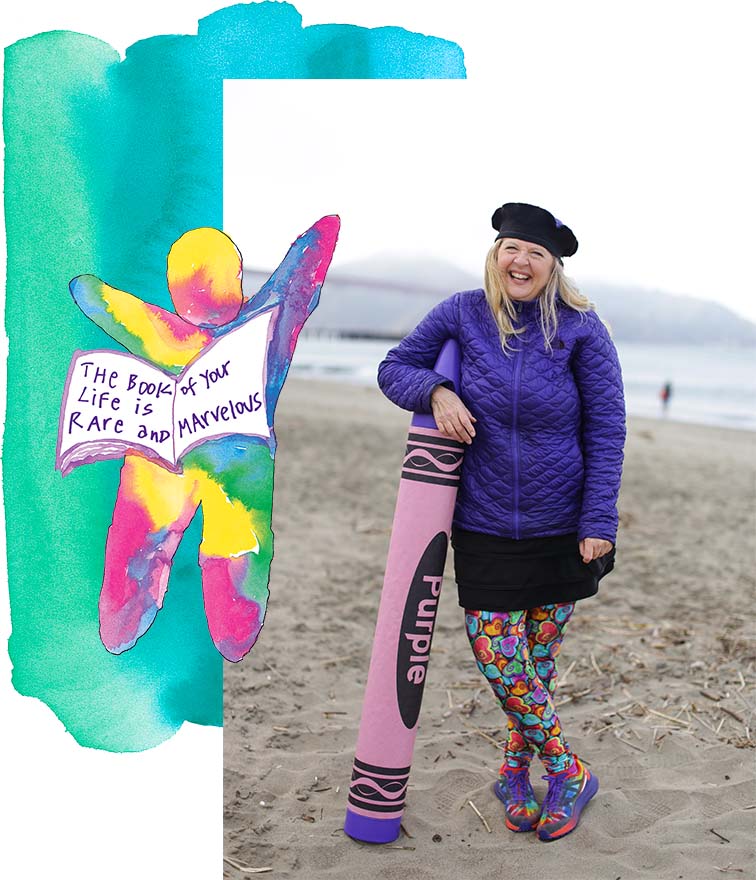 This is how I live my life
– every day.
Practicing in the "marvelous messy middle" with all the feelings in the emotional family, utilizing your intuition for creating and allowing miracles, and ongoingly transforming inner dialogues from critical to supportive. In this way, I create and recreate a life that I LOVE.
and NOW, YOU can do it like SARK does it!
Now, Imagine… What Would Your Life Be Like If YOU:
Were able to embrace, acknowledge and love the full spectrum of your emotions?

Made decisions more easily?

Had multiple creative projects moving?

Felt profound positive shifts in your energy?

Lived the dreams that you have been dreaming of?

Could identify and move through feelings of overwhelm with more ease?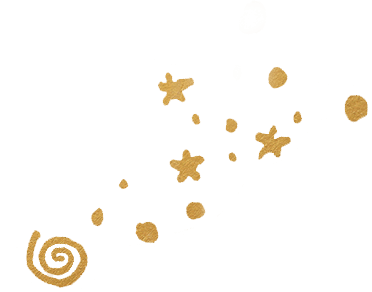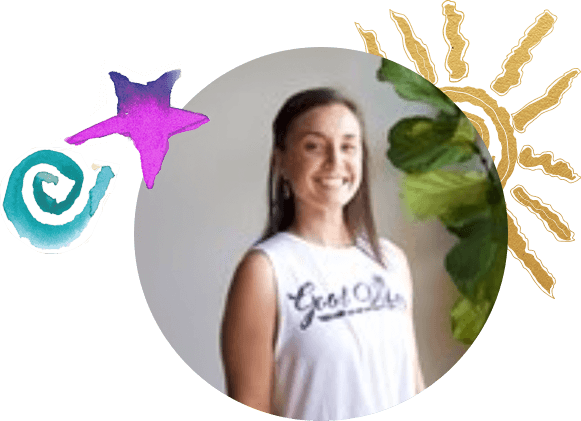 From Limiting Thoughts to Loving My Growing World
"Having SARK as a teacher & guide has taught me how to work within my own mind to heal limiting thoughts and beliefs, plus how to enhance my previous work. SARK's miracle methods have led me to not only grow my WORD, but to grow my WORLD. Gratitude is simply the beginning. Love follows suit."
In this life, you have permission to live a life you Love
It's a life where you have…
Permission to rest.

Permission to be seen.

Permission to create a business around your purpose.

Permission to experience more joy and ease.

Permission to live more abundantly.

Permission to give and receive love in a way you may never have truly experienced before.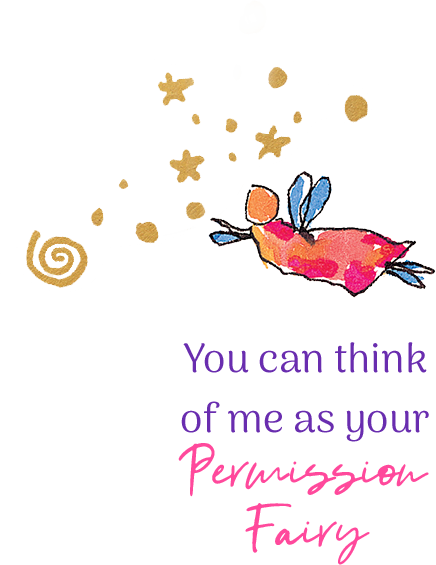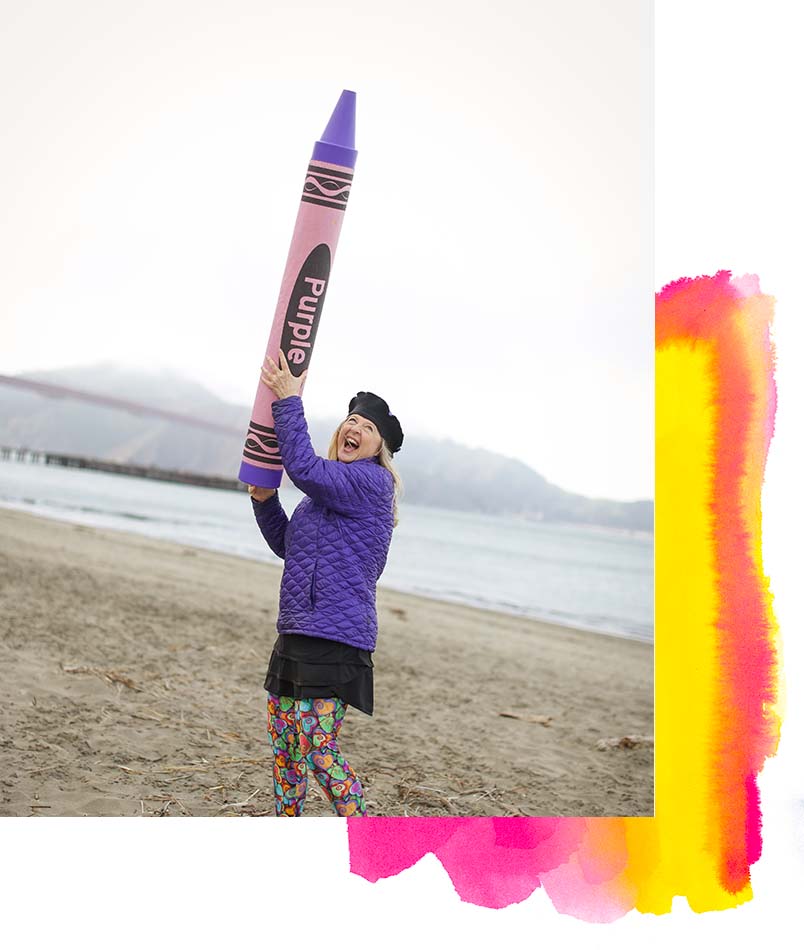 This Five-Week Course will provide you with transformative Miracle Methods, teach you to powerfully claim your own unique authority, and live that way more consistently.
SARK Stories
To inspire, encourage and support you with accelerated growth and changes.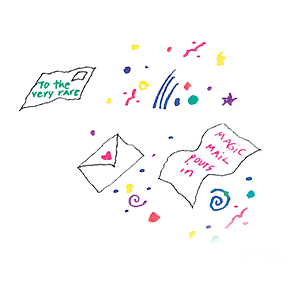 Weekly Wisdom
Self-paced learning guides that include prompts, inspiration sheets and happy processes to use throughout your creative life.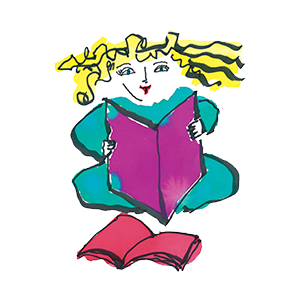 Lifetime Access
SARK's world-class transformation tools and practices to move you along your writing journey – wherever you go and whenever you need them.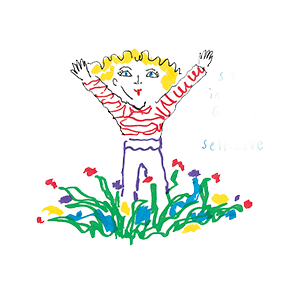 Transformational Methods and Practices
To inspire, encourage and support you with accelerated growth and changes.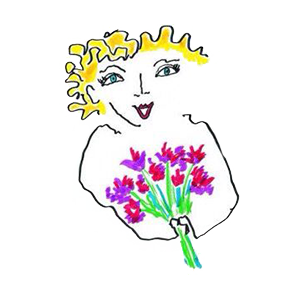 SARK's Miracle Activation Process
To awaken new perspectives of and experiences of miracles in your life.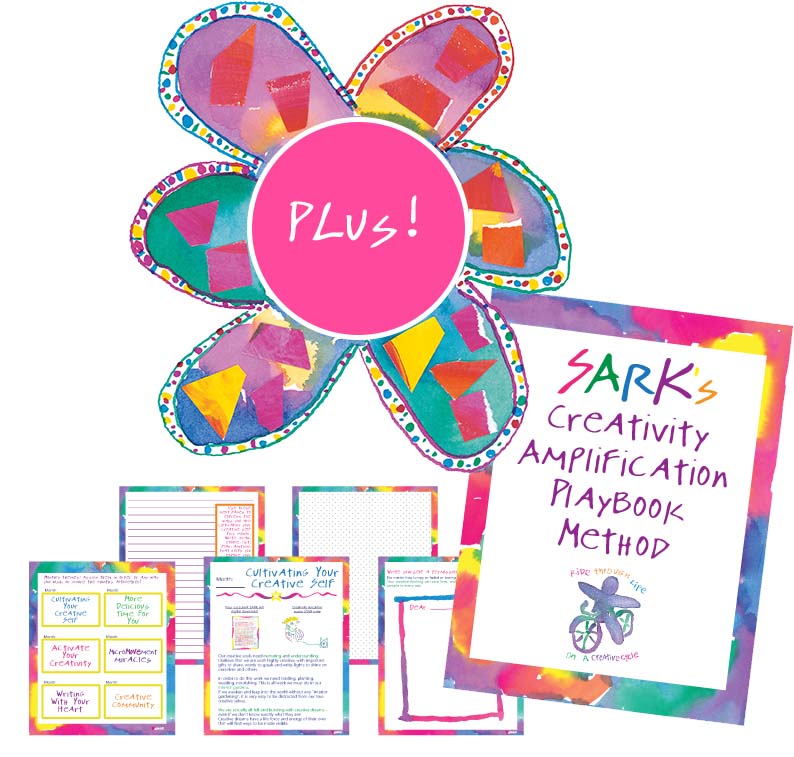 Sark's Creativity amplification method
Surround yourself with SARK and create the NEW – new ideas, new movements, new miracles, new ideas and NEW energy in your life. This method is a creative escort to keep creating and BEing in this kind of energy.
This 65-page full-color guide will guide and support you with structure and accountability, reflection & integration exercises, journal prompts and audio love notes by me for guidance along the way.
AND! ~ A CREATIVE COMPANION ~HOW TO FREE YOUR CREATIVE SPIRIT
FULL AUDIOBOOK RECORDING BY SARK
This book will MOVE your dreams to a whole new place. As you navigate through new territory with changes in your life, this audio companion will support you in your creative journey as you travel along.
It's my first book, read by me, as a companion of creativity for you. It will bring more magic and more miracles into your life.
It's like having SARK in your pocket as a miracle maker!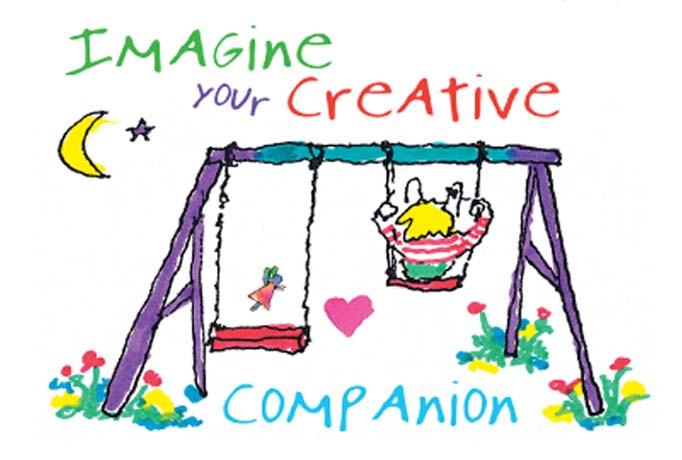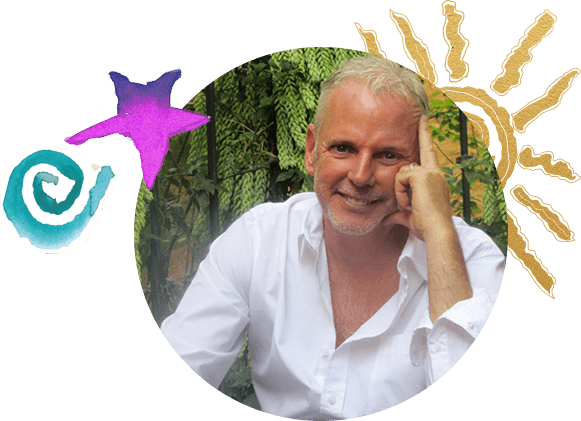 Encourage Your Creative Dreams
"If there's any part of you that yearns to express what's inside you and you've gotten stuck, afraid or exhausted by life (it happens!), I encourage you to take SARK's course! There's so much yumminess that spills out from each lesson — encouraging, guiding, listening, asking and re-asking "What is it you want?" All of this and more awaits you on the adventure that SARK has created."
In This Course
I'll show you what has worked brilliantly for me for over 30 years through every kind of difficulty, challenge, + seemingly unsolvable issue.
You're invited to join the SARK community of many happy mentoring clients who have increased their ability to clarify their creative dreams, discovered new and expanded ways to share their visions, discovered opportunities to create money via creativity, and who have LIVED more of their lives with purpose, expressing their true creative selves while experiencing fulfillment through these Miracle Methods I've shared with them.
I would LOVE to support YOU in this way too!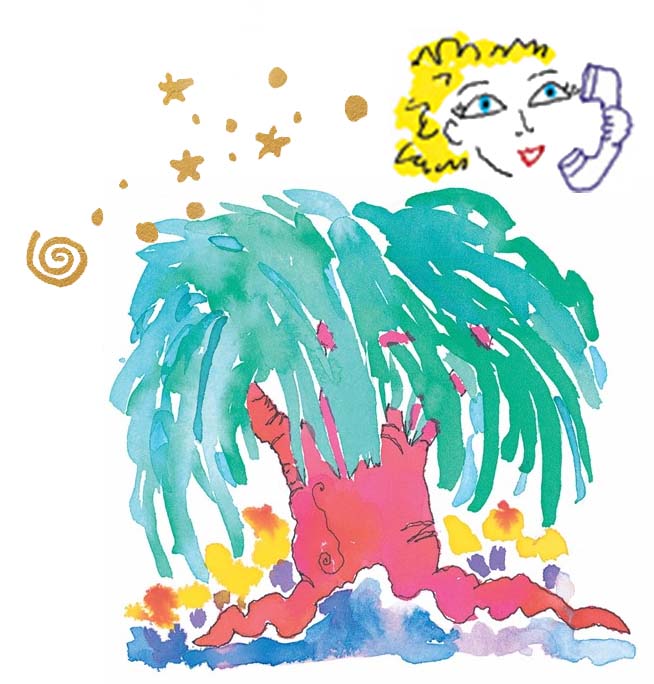 Many have asked to work with me to start, continue, or complete creative dreams & projects and learn the miracle methods and systems I use and I know that many wish I offered something more affordable than my private mentoring program.
I heard you and I created it!
I see, feel, and am experiencing the incredible transformations that are possible by working at the roots. This is what I both teach and practice.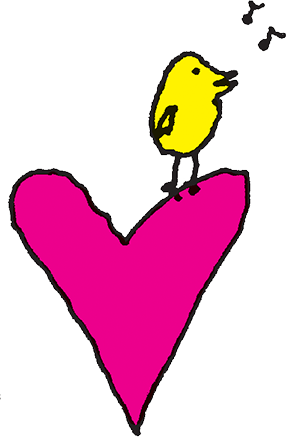 This Self-Mentoring Course
is designed and delivered from my heart, to help YOU make your dreams and ideas REAL.
You truly will mentor and explore yourself in wonderFULL new ways through the transformative methods and systems throughout the course.
With your own convenient, joyfull timing you, are invited to join and explore at your preferred and perfect pace!

5 Weekly Luminous Lessons
Each week you'll receive a new luminous lesson designed to help you Awaken Your Creative Dreams and provide a path and processes so you can go after and make your creative dreams real in your life.
This is beyond "7 simple steps" to something, rather it is kind of a fresh fruit refreshment for your whole brain to inspire you to create more of what you love more easily and often.
You will love what happens.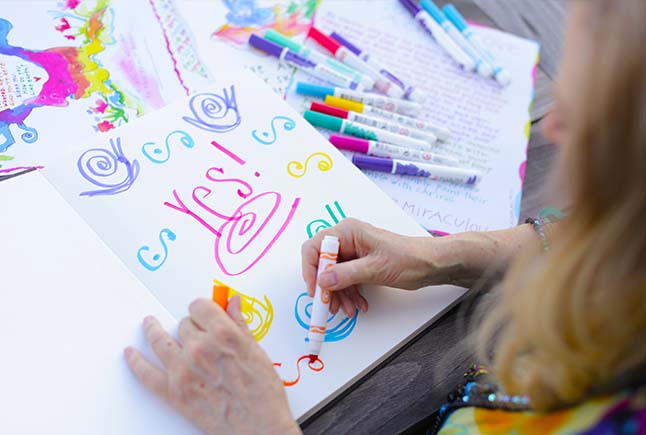 WEEK 1
SARK's Miracle Method System pt. 1
Activating Your Intuition Is Your Path To Power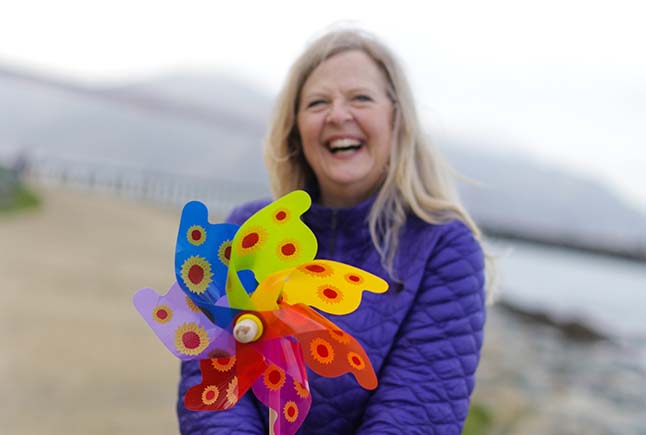 WEEK 2
SARK's Miracle Method System pt. 2
Your Inner Feelings Care System To Live More JoyFULLY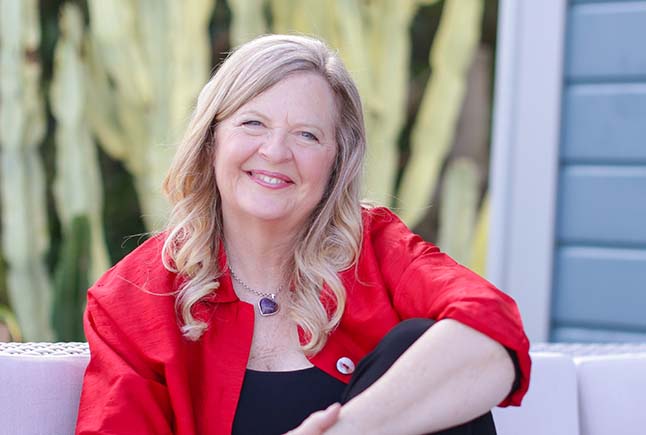 WEEK 3
SARK's Miracle Method System pt. 3
Your Inner Critic Care System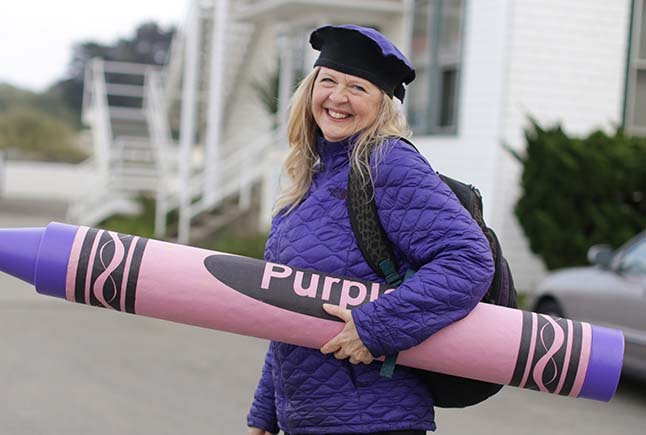 WEEK 4
SARK's Miracle Methods On The Go!
SARK's Creativity Amplification Playbook & SARK's 'A Creative Companion' Audiobook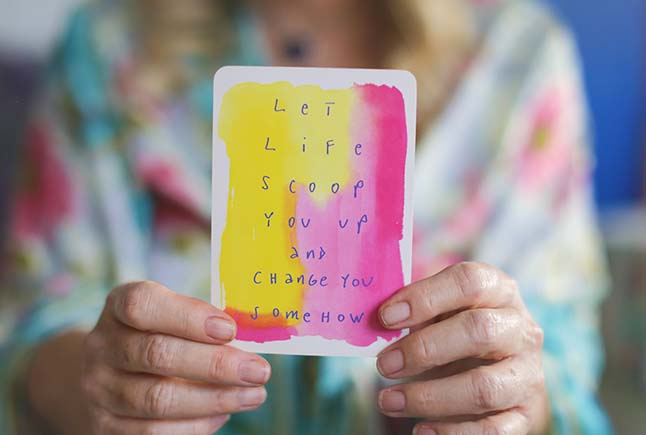 WEEK 5
SARK's Miracle Activation Process
Inviting More Miracles Into Your Life
*all of the course content will be provided to you in your own unique online portal where you will have lifetime access to be able to explore & practice SARK's Miracle Methods at your perfect pace. Each week's content includes 1 video teaching you about each transformational tool, plus a 2nd video demonstrating how to incorporate it into your everyday life, alongside an outline for the week and other supporting downloads!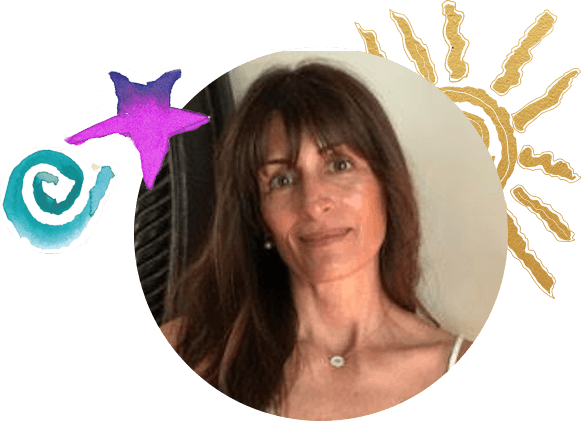 I cannot thank you enough for this course.
"I have always loved books, they were my first friends. I still don't know if I want to write or I just love to read. But after our first class I felt like you opened a door to a room I didn't know was there. It feels like a dream. And everyday I am thrilled to discover the room is still there. I don't remember the last time I was this inspired and excited. Thank you from the bottom of my heart. Xoxoxoxo"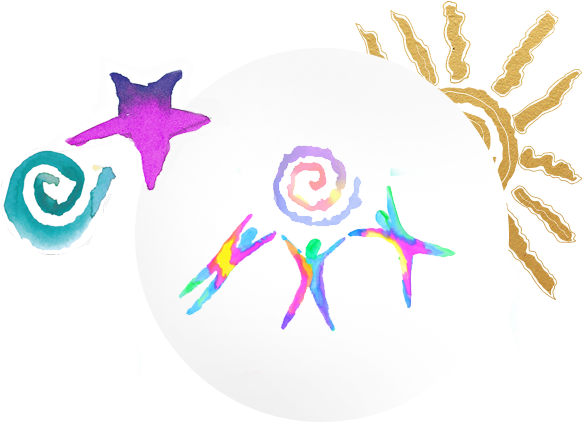 SARK's Methods Make ALL the Difference
"It was following the advice of my Inner Wise Self, and doing the Inner Care System which made ALL the difference!! I am alive today because the wonderful teachings from SARK's Miracle Methods and I am so grateful to SARK!"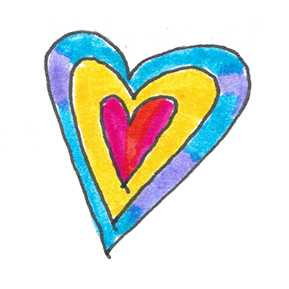 You will walk away empowered
to live more of your REAL dream life
– so you can begin or continue to experience yourself and your dreams in a NEW way- with freedom, joy, accountability and compassion – so you can EXPRESS + MOVE yourself forward into a life you absolutely love more than you already do…
You Deserve to Live the Lively, Inspired and Uncommon Life that Resonates with Your Soul.
ARE YOU READY TO EMBODY SARK'S MIRACLE METHODS TO LIVE A LIFE YOU LOVE?
Secure your spot now to
save $200!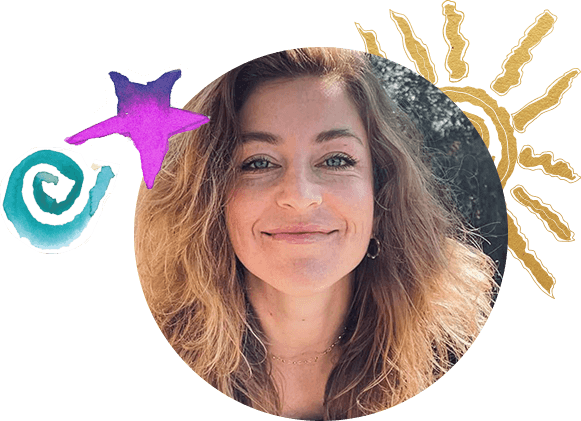 Saw Possibilities that I Couldn't See Before!
"Working with SARK added a new dimension to my writing life. SARK helps you see possibilities for your life that you can't yet see for yourself. I felt delighted as I walked down a new writing and creating path with SARK and discovered that life can be more colorful, joyful and alive than I'd ever imagined."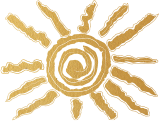 INVEST IN FULL
$297 USD
$97 USD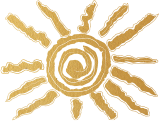 2 installments of
$167 USD