Dearest Wonder-full, Succulent, Wild Soul.

Every hesitation or perceived delay is part of your divine timing and your Inner Wise Self brought you beautifully here to this very moment.
Over 2 million books sold!








Hi, I'm
Susan
Ariel
Rainbow
Kennedy.
But you can call me
Sark!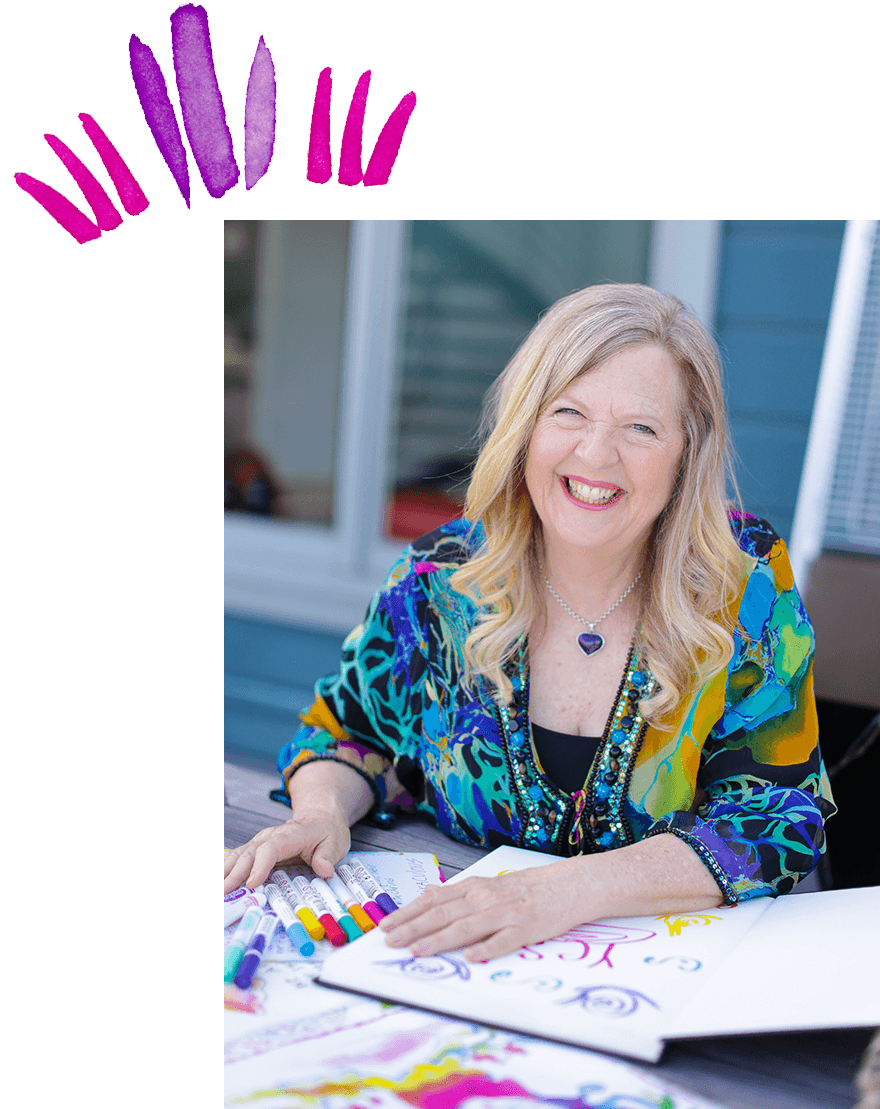 Me: I am a highly acclaimed author, artist, speaker and teacher with millions of books in print. For almost 40 years I have been sharing my words, art and spirit to uplift, transform, inspire. I offer you a laser beam of love, amidst the marvelous messy middle of your complex, beautiful life. In my world, you have PERMISSION to live your REAL dream life. I am the permission fairy and I work with you to claim your own unique authority and live that way more consistently. It's a world where you have permission to rest. Permission to be seen. Permission to give and receive love in a way you may never have truly experienced before.
You: I see you and your dreams, and I know it is not too late for you to live them. You are not "too" anything. You are seen. You are known. You are loved. You are cared for. You are appreciated. You are admired and respected. All of your "faults" and perceived failings are part of the "divine agitation" that causes a pearl to be created. You are that pearl and the miracle is you.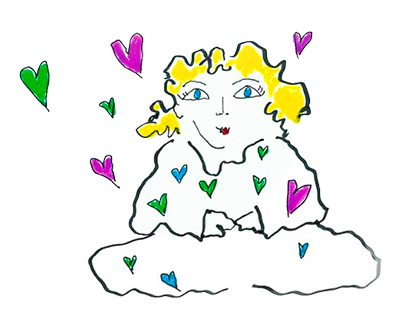 Never miss a Marvelous Musing
Join our email list to receive my marvelous musings on finding and nurturing your creative spirit, healing, succulent self-love and self-care. Plus, you'll be the first to know about my new offerings and other exciting news!
Private Magical Mentoring
with SARK
You have unique gifts to share!
One of MY unique gifts is that I'm able to activate and create a space for people to move through what can appear to be, or actually are, limiting circumstances and make real changes – that's what my work serves as – a catalyst for those changes.
Try asking yourself; "What wants to change?", "What do I dream of doing or being?" or "What can happen if I work with SARK?"
The possibilities are endless:
The life you've always imagined for yourself.
The book you've always wanted to publish.
The energy and creative spark to propel you forward into your creative dreams being made REAL.
In my private mentoring program, you can count on uncommon support from me, expanded creativity + momentum and specific ways to transform challenges.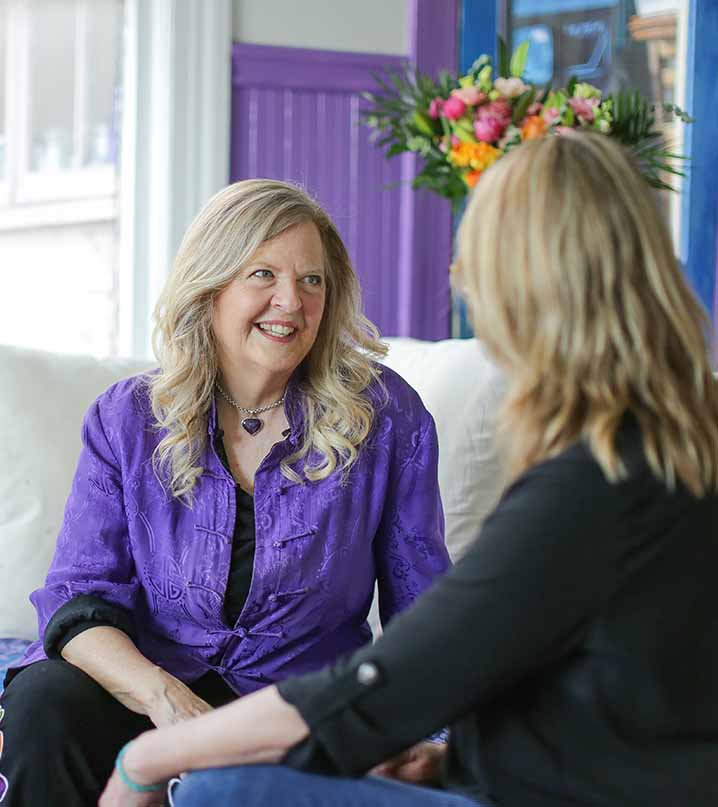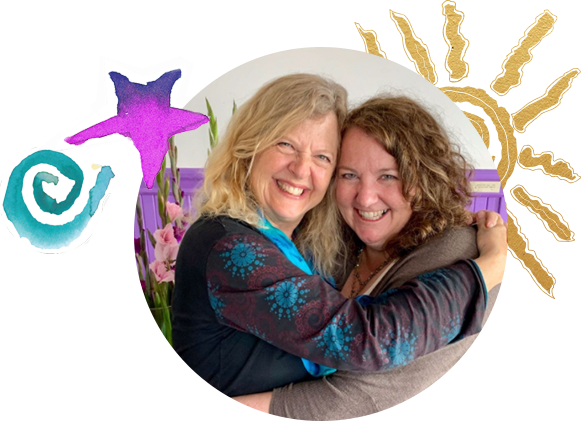 "The immense power of SARK's guidance + mentorship this past year has truly transformed my life. She has an intuitive understanding of her clients and knows how to go deeper and target the areas where she can make a difference. She helped me to attract new, amazing team members, develop deep customer relationships and increase revenue.
SARK's wisdom and guidance as my mentor stirred inside me the courage to make tremendous changes in my life. Through SARK's methods + teachings, I have learned how to treat myself with love, kindness, compassion, and forgiveness. She has helped to empower me so much in just a short amount of time and I am forever grateful!"
Creatively Guided Courses
with SARK
We've been developing online self-guided courses that we're now evergreening to offer on-demand. Explore SARK's luminous library of self-guided online courses on writing, creativity, and foundational methods to create and live empowered lives.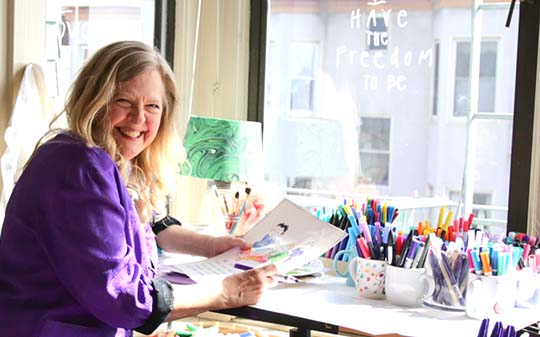 SARK's Writing Salon:
Soul-full Support to Accelerate Your Writing Result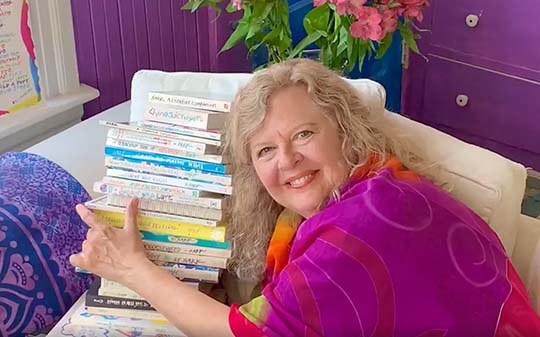 How to Be a Happy and Successful Writer:
Set Your Words and Stories Free
LIVE a Life You LOVE:
SARK's Miracle Methods to Feel Better, Create More & Stay Inspired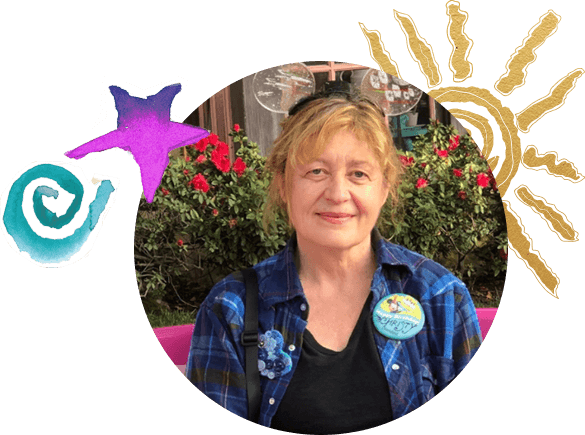 "I had a giant shift from the minute I started participating in SARK's courses. I've found time to connect with my intuition and find nourishment and support in daily life. I have renewed inspiration for new and unfinished projects and have found the push to step fully back into my creative self. I can't put into words how much SARK's courses mean to me. It's been emotional, hilarious, transforming, motivating, joy-filled and life-changing!
I've started a new Etsy shop, I'm painting, creating, and joyfully expressing all while finding quiet and whimsical meaning to being here on Earth. I am just plain grateful."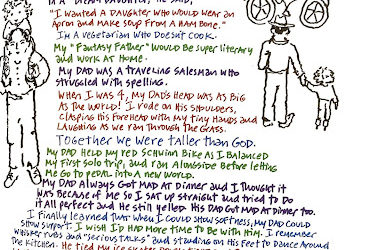 Today is Father's Day, and while so many take the opportunity to pause, reflect on, and honor their dad, it isn't a celebration for everyone. I'd like to share with you a little about my own...
Want the EASY way to magically bring you back to creative focus, over and over again?
You're invited to download my free printable! Add your name & email below to download the Printable PDF. You'll also receive SARK's weekly Living Inspired Today letter!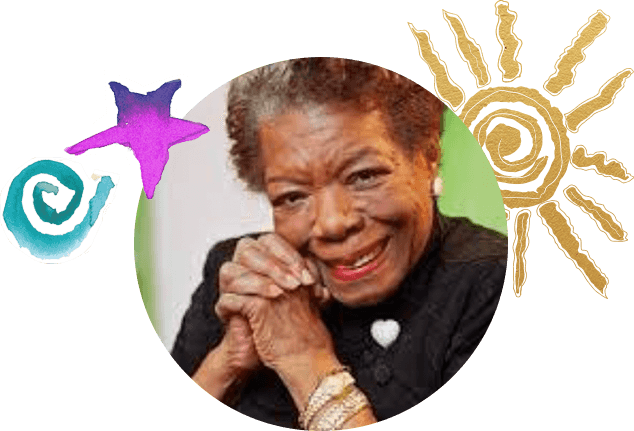 "We in this world – and this weary old world itself – have a great gaping need for SARK. Let's call for more and more SARK!"
– Dr. Maya Angelou