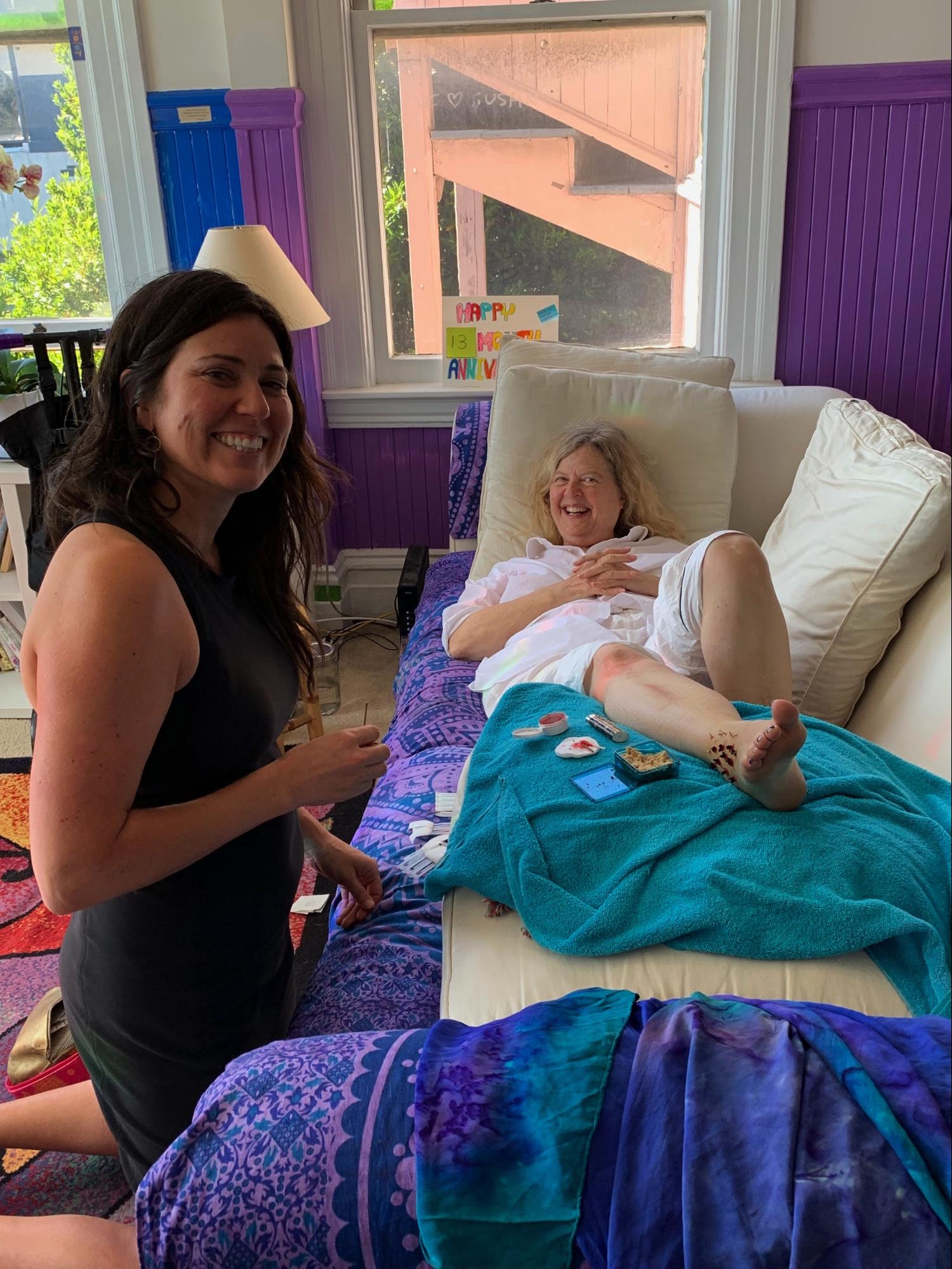 As I complete my 7 weeks of being weightless (aka non weight bearing) after a broken ankle, I'm reflecting on the nature of healing, which is not linear like a ladder- it is spiral like a coil. 
Healing happens in spirals and layers, and within the layers lives the love. 
Here I am with my wonderfull acupuncturist Paola, who is helping to bring oxygen to the area, and love to my heart. 
I'm also thinking of a new word that I created: 
ALLSOMENESS. 
I believe it is through the acceptance of it ALL, is the healing. And I don't believe that including and accepting it all means loving, or even liking it all- it means being willing to see and be with it all. 
I'm often resisting the all, saying or thinking things like, "not THAT!" 
Certainly not that??" Or even, "NO WAY!" 
And the universe calmly nods her head and shows me more of whatever that is. 
As I move soon to partial and then full weight bearing on my ankle, I'm so incredibly gratefull for all the healing that has occurred. I've learned (again) that healing takes the time that it needs to take, and that my resistance only slows- or makes more difficult- that process. 
What wisdom have you gathered in the healing times in your life? I'd love to know. 
Here's to us all, in all of our infinite varieties of healing~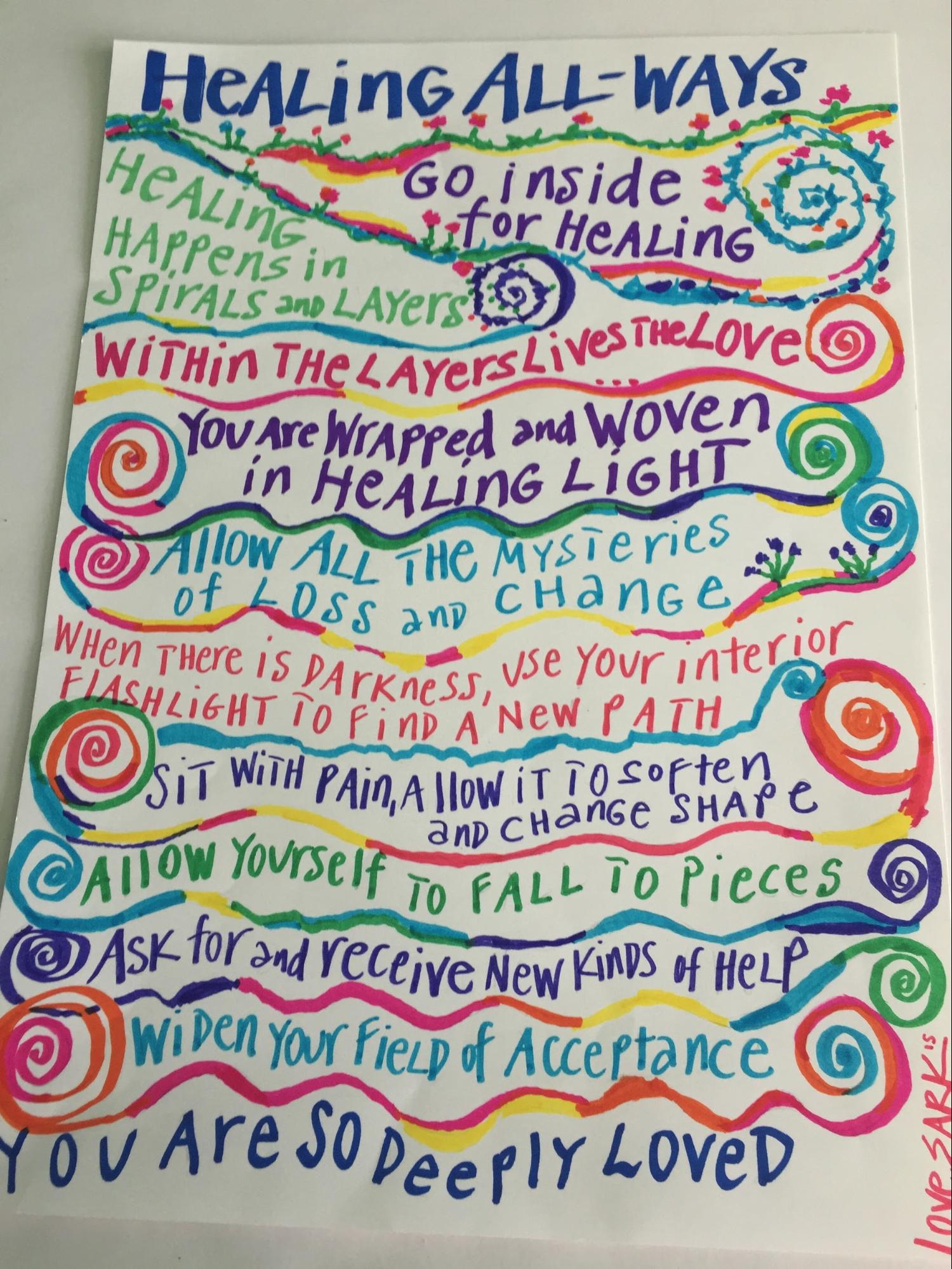 And here are my words and art about healing, may they swirl all around you, and enfold you with love. 
Here's to us all in our healing times, in all-ways, allsomely. 
Love,
[thrive_leads id='11747′]