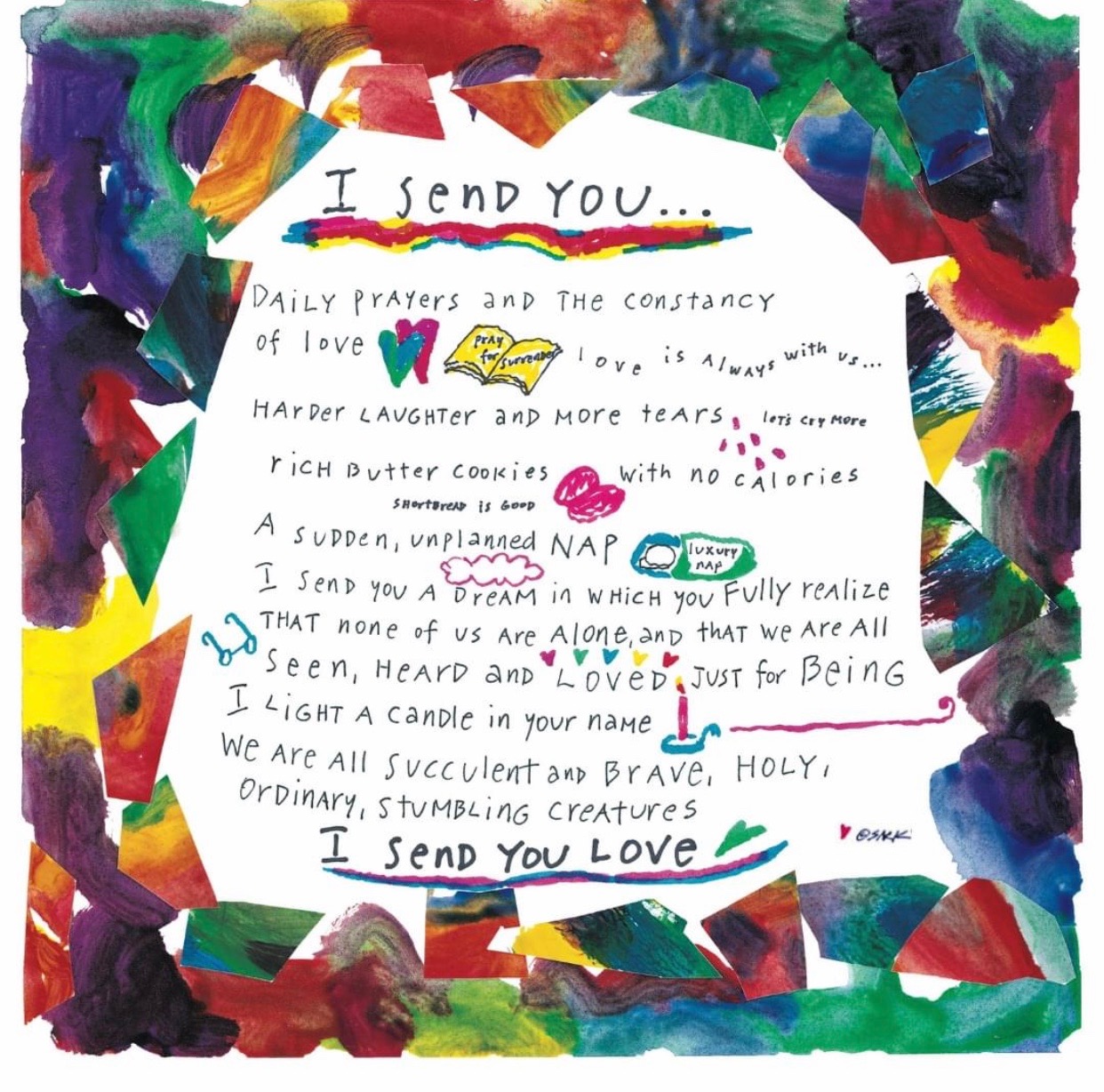 Here we are in these moments of our lives, feeling our way through it all. 
Life and love go on, no matter what else is going on. 
I'm feeling an immense tenderness for each of us, creating our ways forward, and inward. 
We contain multitudes in our stardust selves, and benefit from reading about, seeing and feeling the certainties of love. 
I Send You: 
Daily prayers and the constancy of love. 
Pray for surrender. Love is always with us. 
Harder laughter and more tears. Let's cry more. 
Rich butter cookies with no calories. Shortbread is good. 
A sudden unplanned nap. A luxury nap. 
I send you a dream in which you fully realize that none of us are alone, and that we are all seen, heard and loved just for being. 
I light a candle in your name. 
We are succulent and brave, holy, ordinary, stumbling creatures. 
I send you love. 
Love,