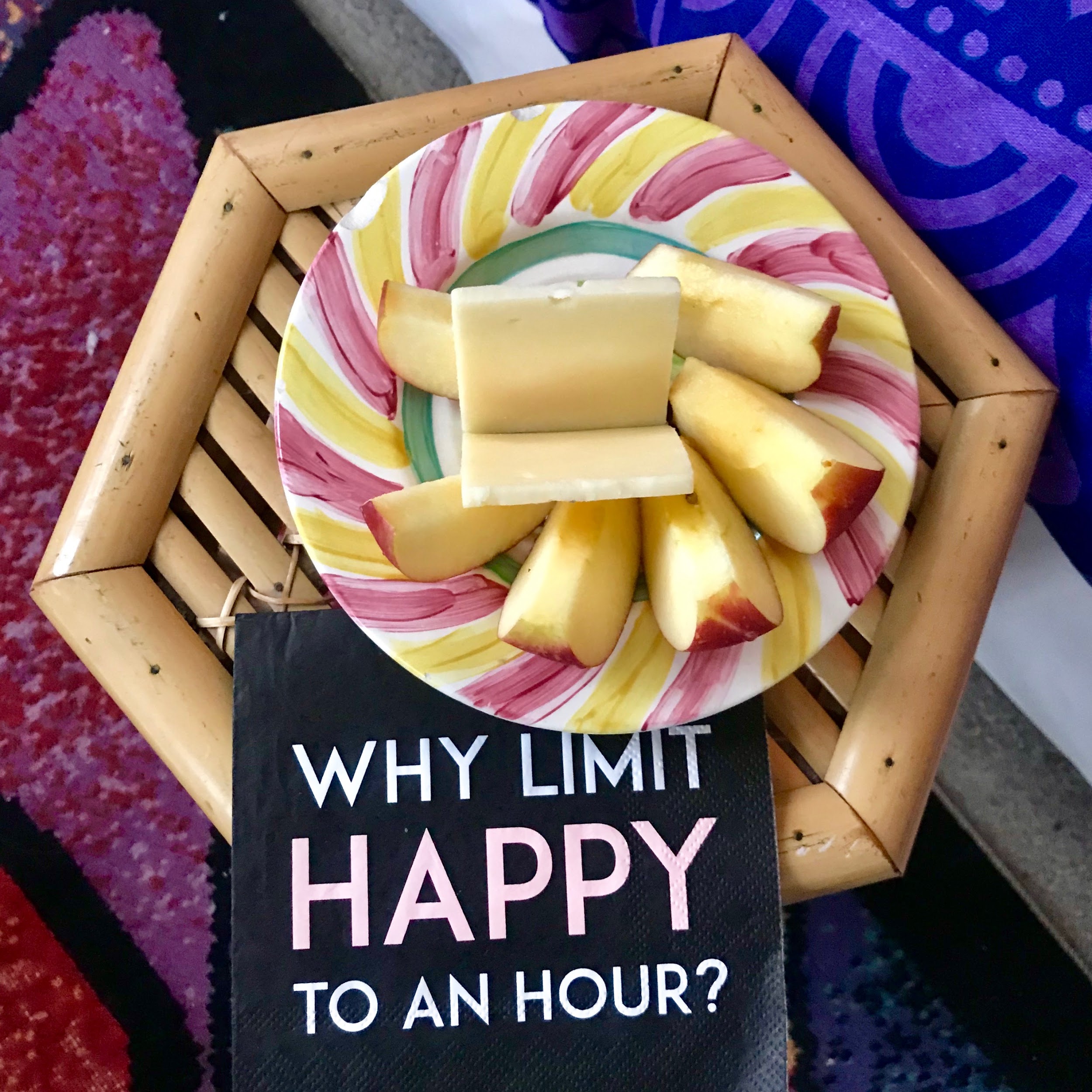 One of the greatest blessings of loving and being loved by David, is that I am privileged to love and be loved by his family as well.
This is a napkin that his mom used for her birthday party, and of course, the message on it delights me- and I thought it would delight you too.
I love finding more ways to expand happiness, and you probably know that I practice doing that everywhere- even at the dentist, in traffic jams, or in line at the post office. It's all part of my "marvelous messy middle" way of being.
David and I are on our way to spend a week with his parents at their home in the Caribbean, for our 5th spiritual honeymoon, and our 8 month anniversary together.
We are loving living life together in San Francisco, and are creating all sorts of fresh systems and lovely traditions together, as well as shape shifting our home at the speed of love.
I was going to title this "Love defrosts the freezer and lets in the light", because we defrosted the freezer (I know, it's an older freezer;-) and David uncovered a light in the back of the built in refrigerator I hadn't known was there for 23 years! I now hear angels singing when I open the door.
We are laughing with chaos, we are cooking healthy delicious food, and we are creating all kinds of wonderfull new things to share with the world.
Here's what our living room looked like last weekend after I taught one of my online video reTREATS- I love offering these powerfully magical gatherings and am already planning the next one for the spring.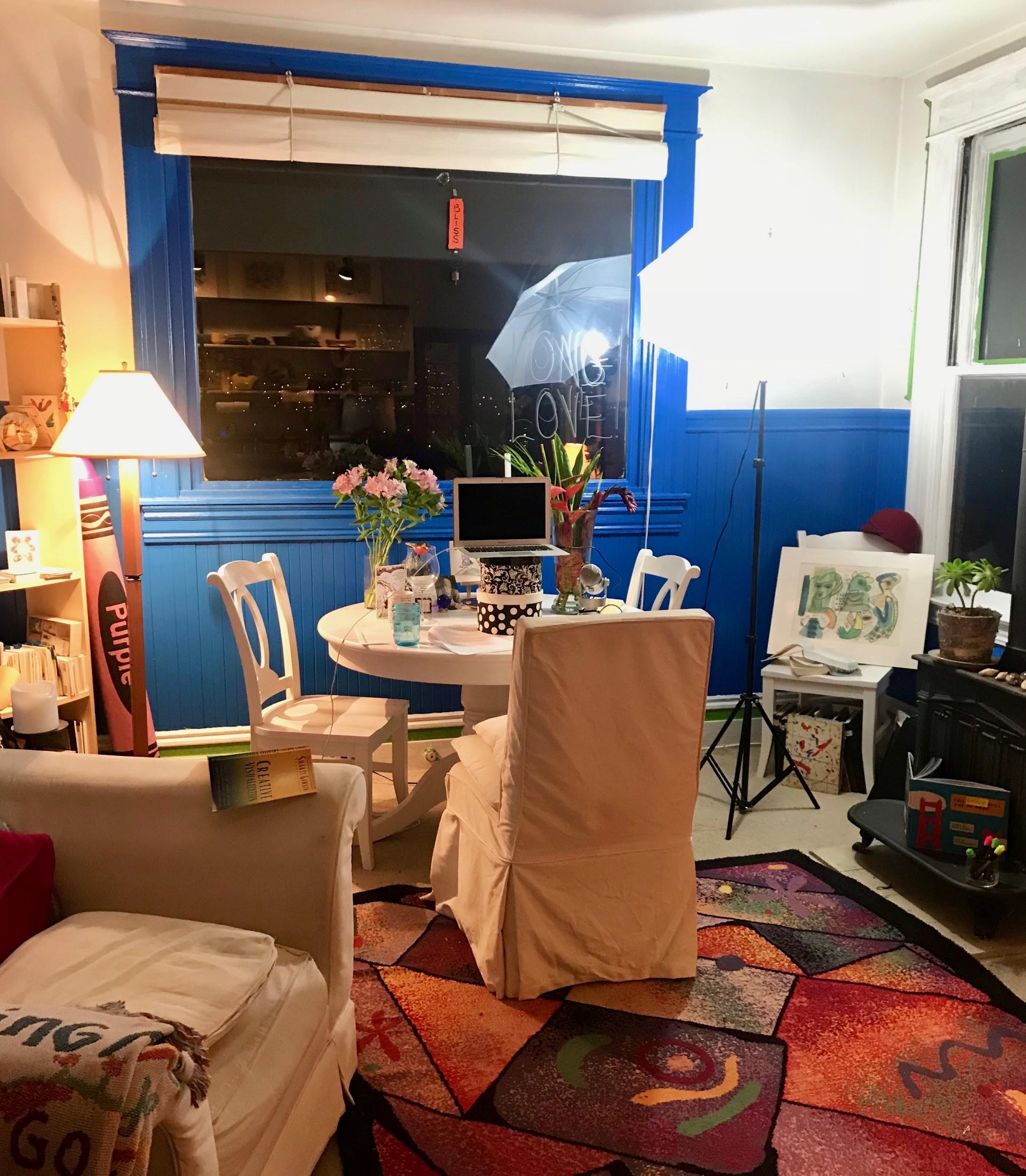 HERE'S TO MORE HAPPINESS EXPANSION FOR US ALL.
And here we are with our dear friend Jennifer joyfully visiting us. Laughter and play are part of how we expand happiness, how do you? LET ME KNOW!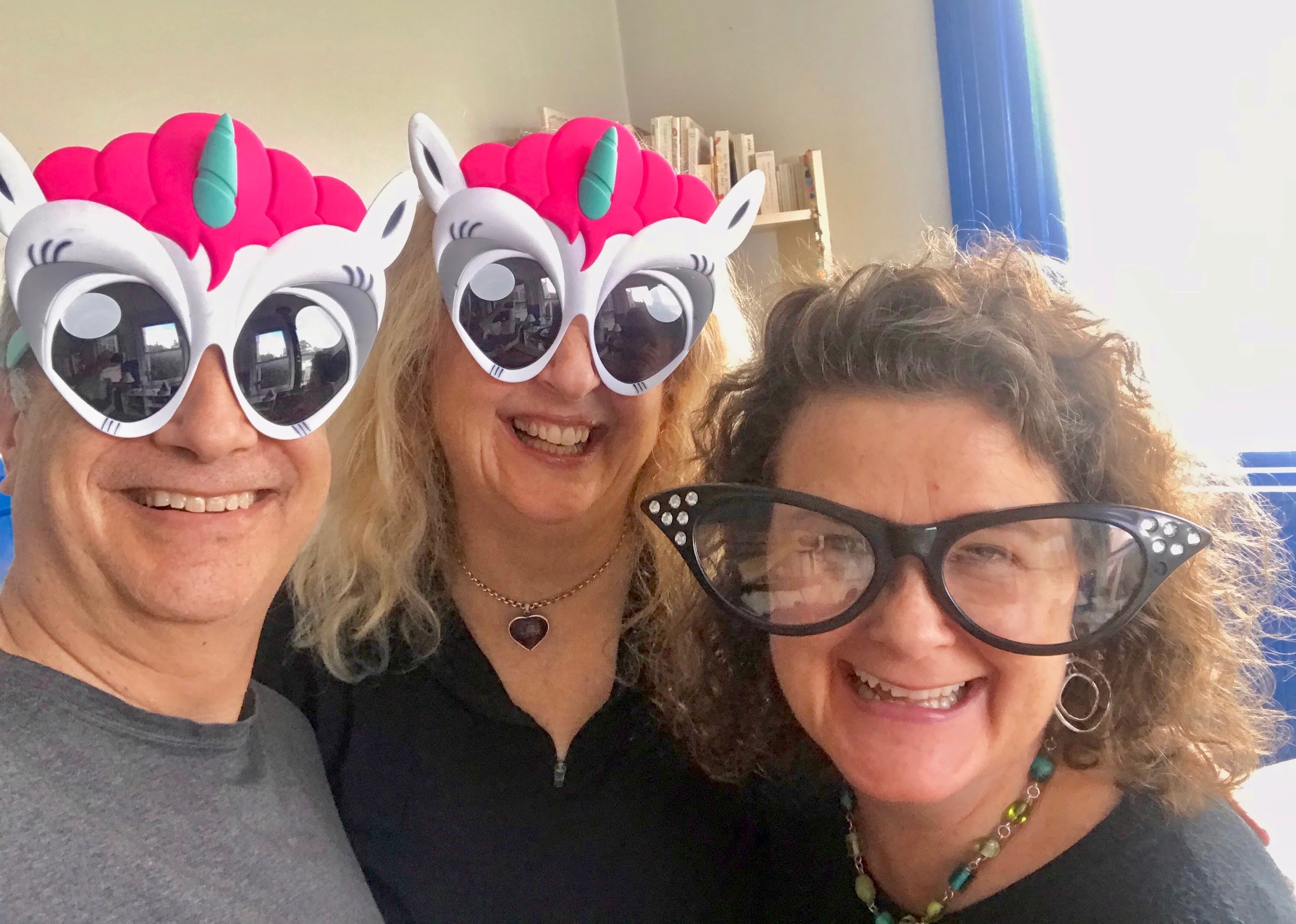 Love
SARK
[thrive_leads id='11747′]