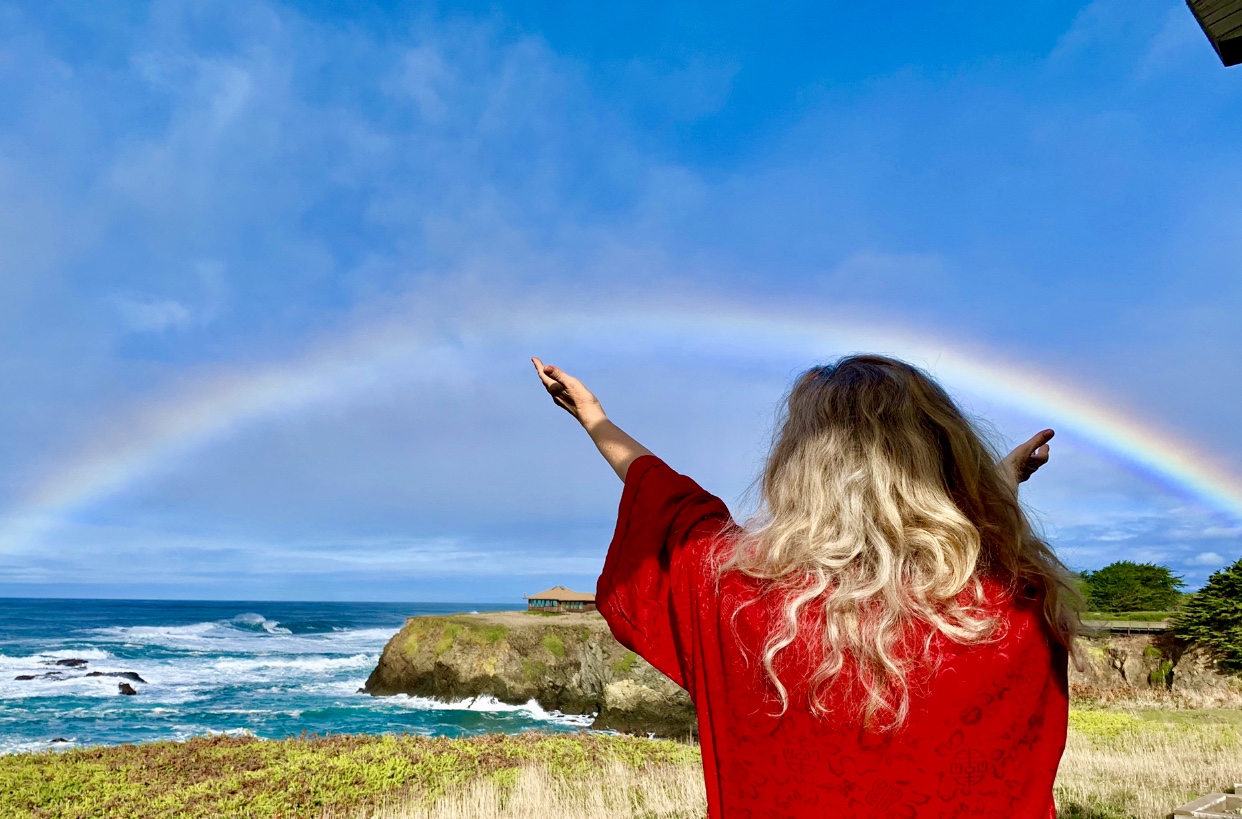 I've always chosen to write about my personal life because it's important to me that others can know they're not the only ones experiencing challenges, and that they're not alone. I believe that we can gain significant strength by being compassionately witnessed and by witnessing others.
It is important to me to continue to share about the challenges in my life as well as the many successes and marvelous things. 
And so, I've shared in all my books and in many posts about the incest in my family and being molested as a child, my various previous self destructive behaviors and mental health challenges, including living and functioning with ongoing experiences of anxiety, a mid life attempt at suicide, my early and for many decades avoidance of my purpose, experiences with poverty, addictions and despair in all forms.
All of this has shaped me and taught me how to actually be myself- no matter what. And I continue to learn and grow. I choose to alchemize and blend the terrible and wonderfull things into a brand new healing mixture.
I first wrote about my sexuality and being bisexual in my book Succulent Wild Woman, which was published in 1997. 
I mostly felt profoundly welcomed and embraced by my readers, and being seen for who I feel I really am- and it awakened a light in me that has never gone out. 
It felt and feels so liberating to be able to share the whole me, and not just a part, or parts of me.
Thank you for being a reader and supporter of my life and work, and a rainbow soul in this world.
Because I now live with and love a wonderfull man, people assume that my identity is heterosexual, which I understand. It can be tempting to categorize people and try to minimize their complexities.
It is important to me that every person on this earth be able to locate and live their true identities and be who they truly are.
I believe that we are constellations of miracles, created whole and made to live that way, and helping others to live that way too as much as we can.
What could be more important than that?
Happy Pride and every rainbow to every soul. David took this marvelous rainbow photo of me in my pajamas:-)
Love, 
S
A
R
K
(Susan Ariel 🌈 Kennedy)
p.s. I create on Instagram too and you are most heartfully invited to connect with me there at 
https://www.instagram.com/SARKifyLife/