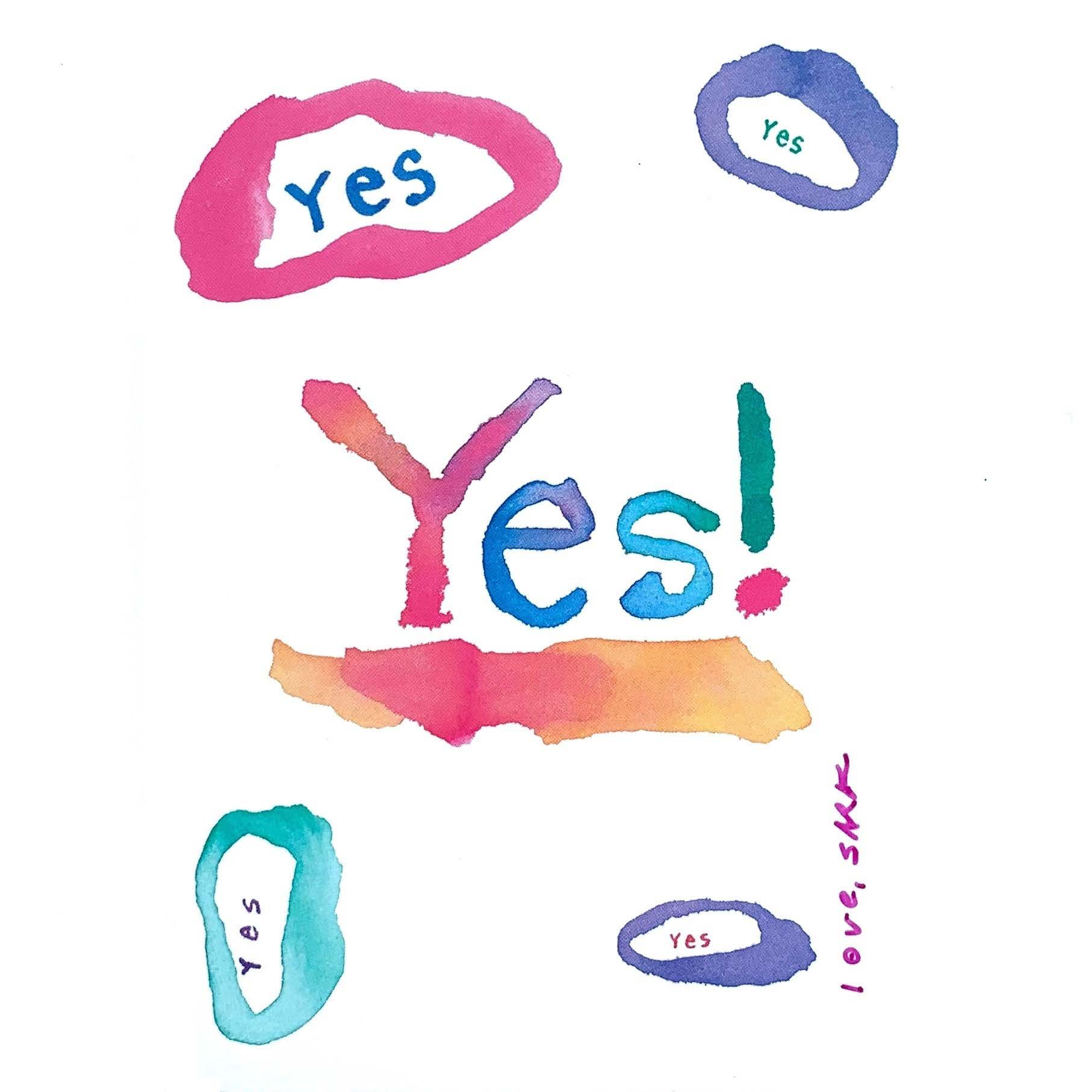 Here's a colorfull SARK reMINDer about your creative dreams. This is a sign specifically for you. 
YES 
Remember- you are never too late, or too old, or too anything– to make your creative dreams real, and they don't ever leave you- you sometimes leave them. 
You can begin again anytime. 
One of the best ever things you can do for yourself and the world is to make your creative dreams REAL. 
What's a dream of yours that keeps nudging or knocking? You might have dreams from long ago that want to be seen- let them out! 
Creative dreams need a human channel to be brought to earth, and that channel is YOU. 
What's yours? 
I'm immensely satisfied by so many things. Some might say that I'm easily pleased, and if so, I'm GLAD.
It might also be said that I'm easily annoyed, and I'm working on that 🙂 
What satisfied me most recently was my willingness to heal from my ankle break over the summer, and to receive help from so many angels and illuminators. 
What surprised me was how I could literally be removed from my usual movements, and create new ones. 
My "wake up fall" reunited me with my dream of painting again, and that I had slowed down enough to see and feel it. 
What dreams are awaiting you with surprise and satisfaction? Let me know and I will eagerly read and surround you and your dream(s) with effervescent radiance~ 
Love,