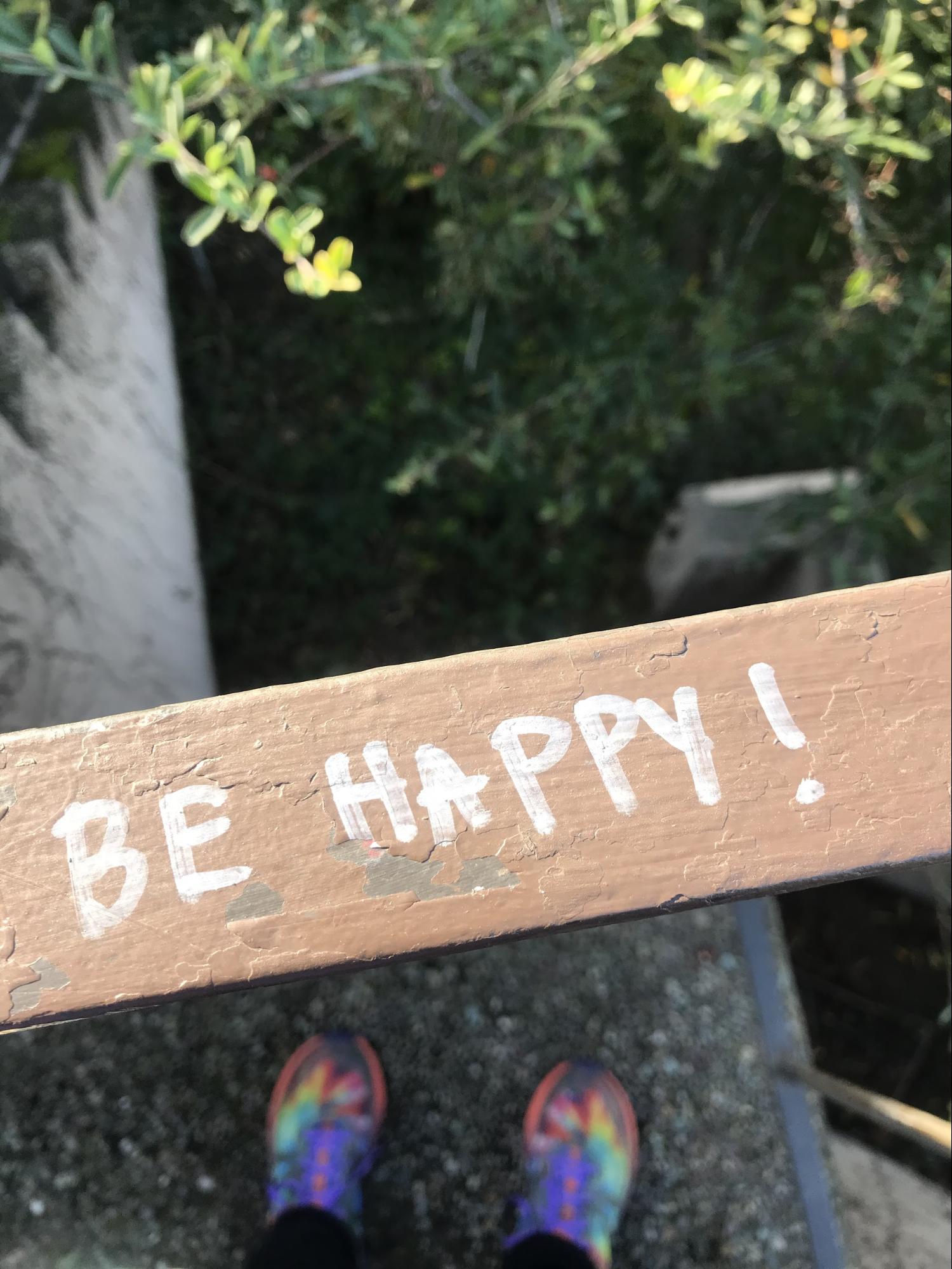 Be happy.
Pure hearted happiness is revolutionary if we practice it in the midst of all of our other feelings and experiences. 
Here I am being re-MINDed on one of my daily miracle walks in San Francisco.
And when you can't be happy, (which happens to me periodically throughout the days also) and in addition to being happy, here are some other "must do" opportunities. Here's what I vote for, in addition to all the rest.
What we must do:
We must fail, we must regress.
We must love and be loved.
We must feel all of our feelings.
We must grieve.
We must quit.
We must resist and refuse and lie sobbing in bed at 3am.
We must help others.
We must investigate and develop awarenesses of our racist, sexist classist, ableist, capitalist, privileged existences and make essential and substantial changes, and keep making them.
We must learn.
We must rest.
We must nourish our bodies, our minds, our souls and our spirits.
We must grow.
We must heal.
We must refuse to participate in spiritual bypassing or toxic positivity.
We must allow our intuition to speak and listen to what it says and then take new actions.
We must transform critical inner dialogue to be more nourishing than that.
We must play and experience joy and happiness.
We must practice receiving as well as giving.
We must create for ourselves and for the benefit of all.
We must fail to do all of the above and be willing to begin again in new ways, over and over and over.
That's why it's called practice.
And of course in all our fabulous failures lives the magic, the miracles and the marvelous messy middle of it all. All the brave successes and achievements contain multitudinous failures.
We can do the new, we can do less, we can do nothing, and we can continue practicing no matter what.
We can love ourselves more in the midst, and learn to speak incredibly kindly to ourselves and then as a result, to others.
Let me know if you have other must do's to add to the list, and what's currently bringing you happiness, or what happiness you're bringing!
Love, 
p.s. I'm delightfully happy to have Susan B. Katz, award-winning, bestselling author join me on FB Live(ly) next Thu, 28th @ 2pm Pacific, and you're invited!
It's a special mini-meditation class on Loving + Kindness and the REAL life benefits. If you want loving support right now, come and be in the loving stream of energy with other miraculous souls. Children are welcome! 
Sign Up HERE + you'll receive a reminder, plus the recording.