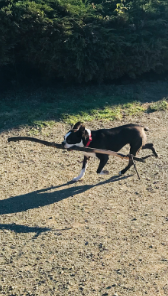 This spells VOTES.
Tue/6 November in the United States of America.
She, he and them that vote are asking for change. BE the change that you want to have. Especially if you secretly don't "believe in voting."
We are picking up the stick of change and carrying it.
We ask, we ask again, we ask differently.
We ask even when the evidence is grim.
We ask when we are tired of hearing, knowing or seeing things in desperate disarray.
We ask when we are certain.
We ask when feel hopeless.
We are asking by acting.
We are continuing.
I just heard this definition of HOPE:
Hang
On
Pain
Ends.
Or maybe
Hold
Open
Prayer
Energy
And let us take ACTION with our prayers.
"Let us fall in love again and scatter gold dust all over the world. Let us become a new spring and feel the breeze drift in heaven's scent. Let us dress the earth in green and like the sap of a young tree let the grace from within us sustain us. Let us carve gems out of our stony hearts and let them light our path to Love. The glance of Love is crystal clear and we are blessed by its light." ~Rumi
Love,
S

A

R

K
Subscribe To Receive SARKS: Printable MAGICAL MAP ACTIVATOR + KEY
The EASY way to magically bring you back to creative focus, over and over again!
Add your name & email to download the Printable PDF. You'll also receive SARK's weekly Living Inspired Today letter!
Add your musings or good thoughts here:
responses so far (what you share will be loved and appreciated)