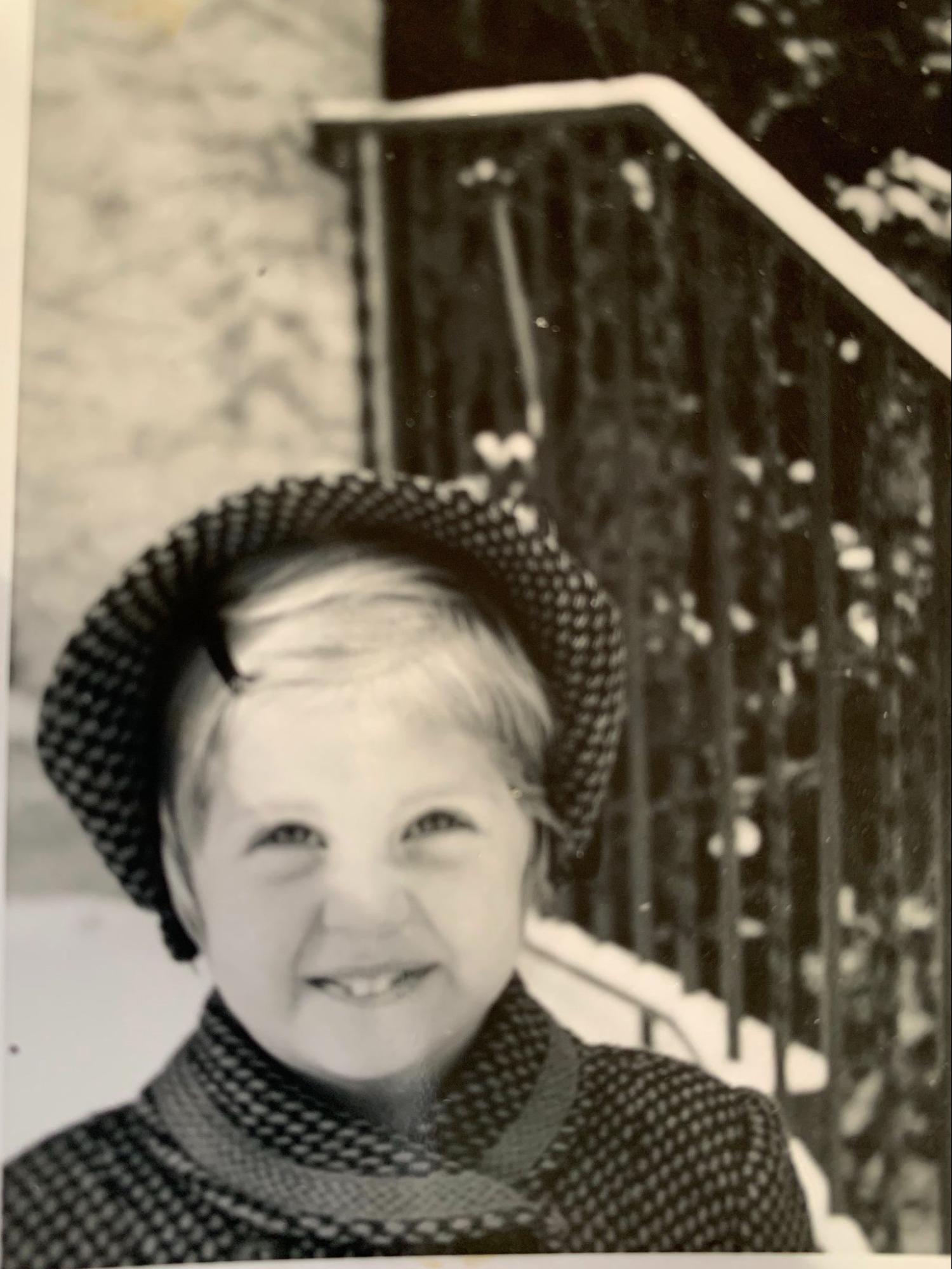 Here I am in Minneapolis Minnesota, in my little hat and matching coat and dear little face. I keep hearing that song inside my head "This little light of mine… I'm going to let it shine…"
I had been taught that song by my mom and in Sunday school and it had played often in my head, especially when I got scared of letting my light shine.
I'm writing a brand new book right now- one I didn't expect or plan to write, and it's a challenge to keep my light shining during the writing process. Do you ever feel that way too? And when you do, what do you do? Mostly I keep going. I weave the light and dark together into a new kind of tapestry. And then I share that.
I looked up the origins of that song and found this:
"Ray Charles performed a single based on the song in 1955 called "This Little Girl of Mine".
The song gained more popularity in the 1950s when it was performed by musician and activist Zilphia Horton and turned into one of the most well-known and beloved Civil Rights Movement protest anthems."
I love how music moves and grows with us, and when we move the way love makes us move. Which of course mightily includes our activist selves.
My little girl is inside and with me every day as I explore and play and create in this world.
I'm including her in my writing and creating adventures as I go along. I'm going to keep letting all my light shine and shine it onto everyone I can, as much and as often as I can.
Many years ago I met the author Madeleine L'Engle, author of A Wrinkle In Time and so many other books, and she inscribed my book with these words:
Be a light bearer always…"
And of course we need both the light and dark to create, to live, and to love. We can choose to share both the light and dark and the marvelous messy middle too.
We are all creators and living life lovers.
I want to know how and where you're letting your creative light shine. Let me hear what's creatively glowing and growing in you and your life.
Love, 
S

A

R

K
p.s. I've been whipping up some feisty magic coming up in August with

a FB Live(ly) mini class and an extra special super magical offering for you!

I'll be sharing more about them in a twinkle of your eye 😉