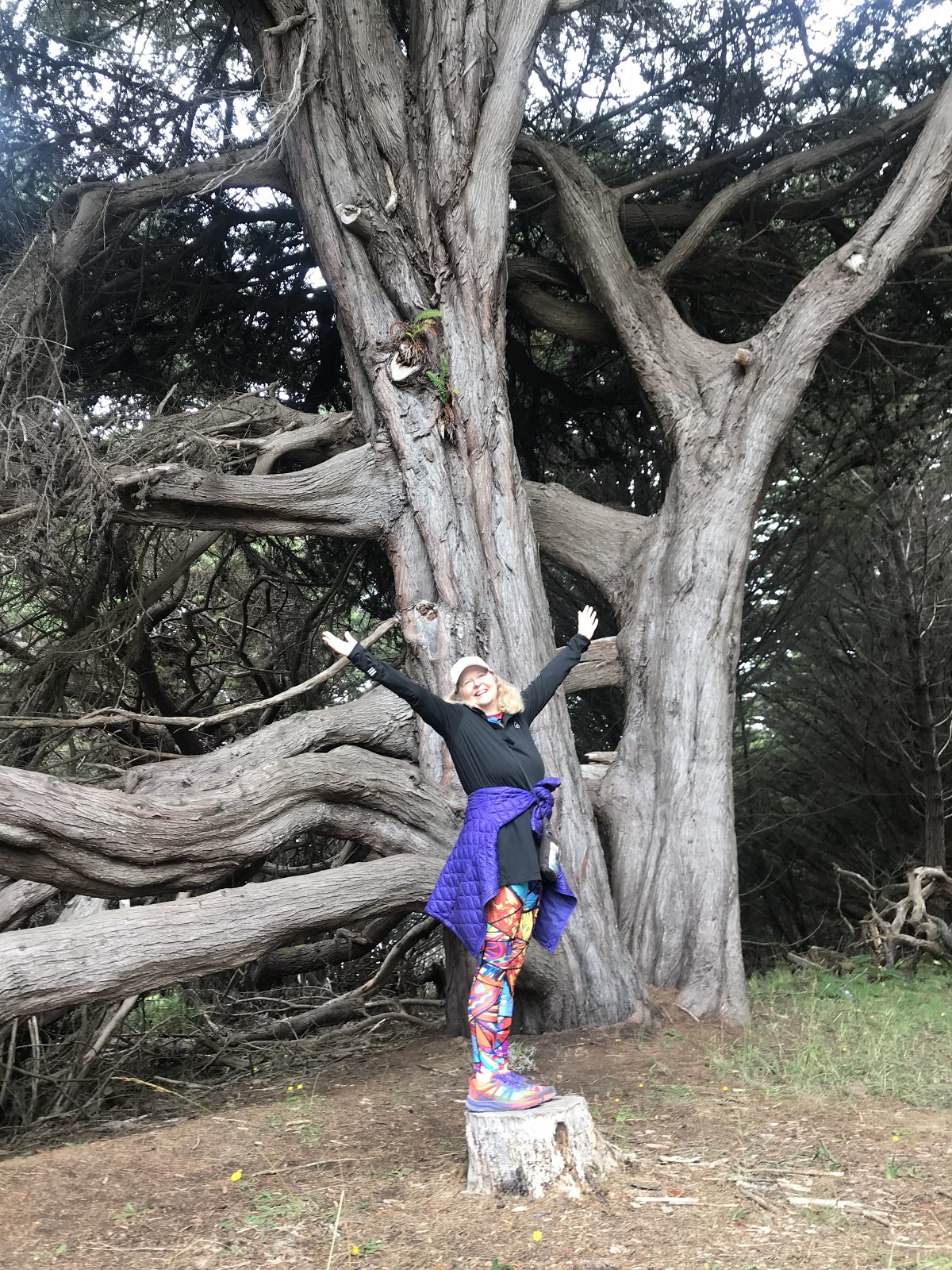 It's incredibly fun to "be SARK." And I always love how my Australian friends change my name to "SARKY." It makes me SMILEY;-) 
I feel like I'm the representative of the SARK spirit, and in that way, we're all "SARK."
I'm inviting you and your inner SARK out to play today. 
As I go around in this world, and in our inner worlds, I just love mentoring with people to SPARK their creative dreams and desires into ACTION.
We're all full of so many dreams! 
Then we fall asleep. 
Some people keep sleeping. 
They say things like, 
I always wished that I'd had the time, money, courage or BALLS to create: 
________, 
_________, 
________, 
_________, 
Fill in all the blanks! 
Many people don't know how or why to PLAY with their dreams. 
They labor and puff, try and test, rise and fall, forget and freeze. 
Dreams want to play with you! 
Toss a dream ball! 
You can do this by filling in these blanks: 
– My dream wants me to: 
– My dream is most visible when I: 
– I don't know what my dream is, so instead I: 
– My dream gets lost because: 
Be a DREAM FINDER. 
Do this by keeping your dream out to play. 
Make it visible in some way. 
Fill my comments with your dreamiest play statements of what you are creating or want to create. 
I'll be leading and teaching a super special 2-hour interactive live workshop about how you can make your dreams REAL on Wednesday, August 19th and you and your dreams are especially invited! This event is designed to help you find, revitalize, and re-energize your dreams in every way.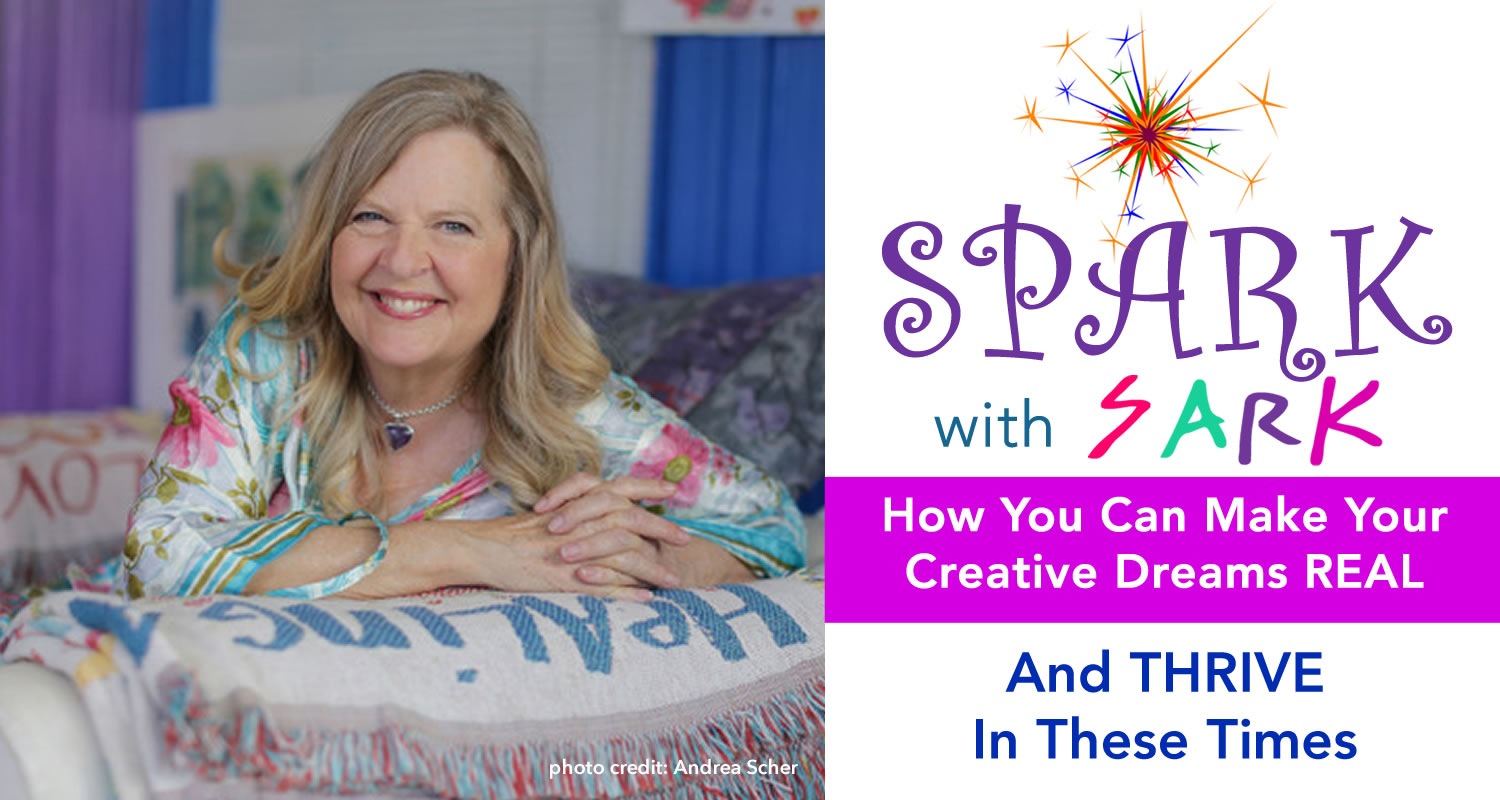 SPARK with SARK
How You Can Make Your Creative Dreams REAL and Thrive in These Times
Wednesday/19th August
3 pm Pacific

This is an Interactive LIVE Video Workshop on Wednesday/19th August and is all about amplifying your creativity, so you can share YOUR unique gifts with the world. 
You will learn: 
• Discover how to use your intuition to activate and empower your creativity

• Identify and transform your inner critic messages 

• Experience beginning more easily and completing more often using my powerfull MicroMOVEment Miracle Method

• Practice asking as if your dream has already happened- activating the energy so it can multiply and expand
It could also be considered: 
A plan for procrastinators, perfectionists, busy people, avoiders and people who would really rather sleep all day:-) 
Take advantage of the super earliest bird price until Sun/16th August and if you're drawn, take inspired action today!
You are the creator of your dreams, and dreams need a human channel to bring them down to earth, and that channel is YOU.  
Building a creative dream life is not just about achieving, succeeding, or meeting goals. It is also about floundering, stumbling, tripping, and failing. If you practice building a way to weave these together, then your success will be measured by the process of your creative dream life, and not only the progress. 
May we welcome changes and choices that allow our emotions, bodies, minds and spirits to create our dreams AND our wonderfull lives, in unison. This will allow sustainable true miracles to happen, and keep happening!
Love,
P.S. In true SARK style, there are always succulent gifts, surprises and serendipitous happenings. I'm inviting you to be delighted and sign up today.