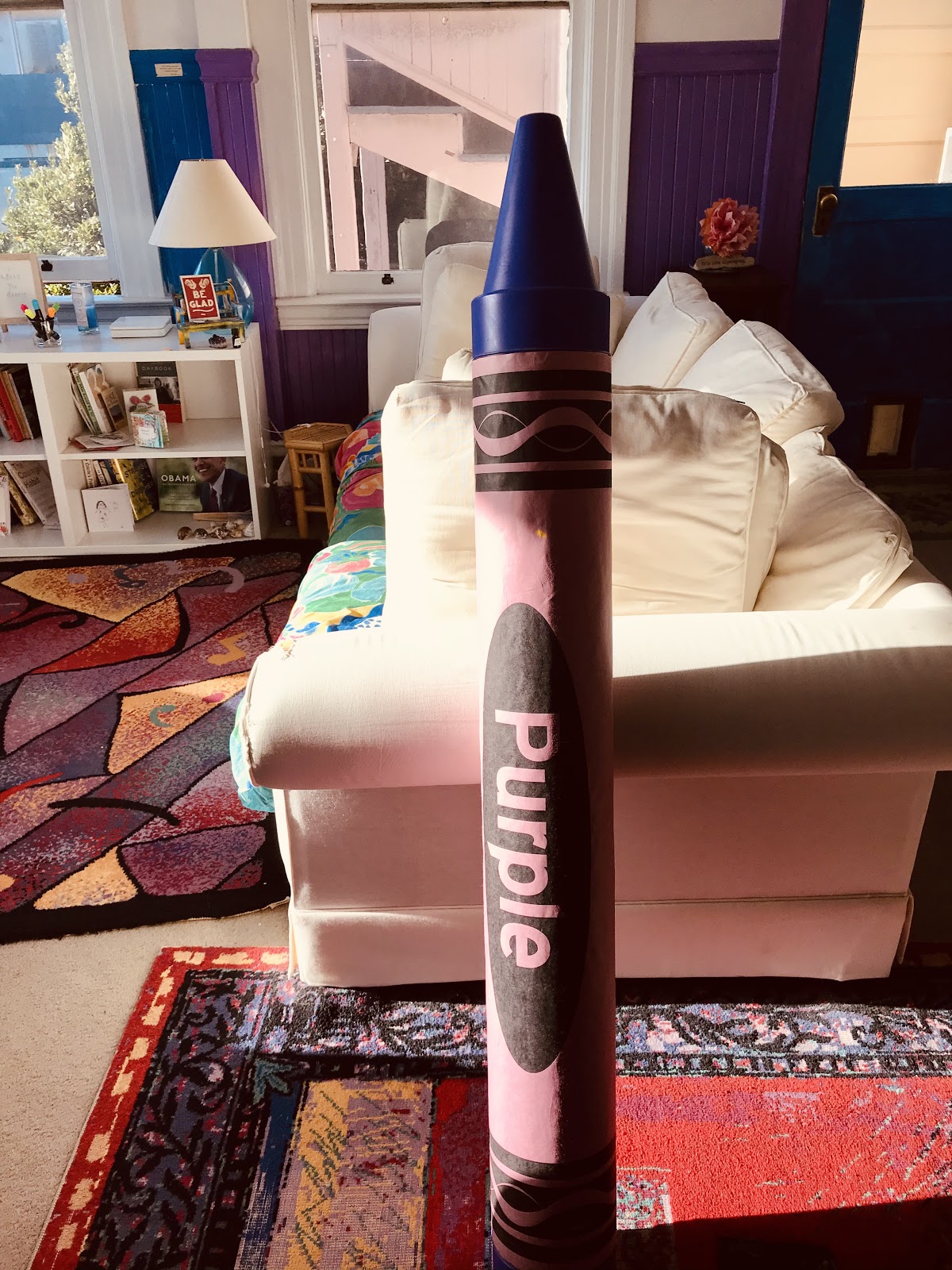 When I read the book Harold and the Purple Crayon as a child, I felt like I could create anything. 
Then I was challenged by life, and the living of life, and fell into a long silence with what I dreamed of creating and writing. 
Thankfully I reread Harold and the Purple Crayon, and began really living what is in that book;
If you dream it, it can be created and written. 
So I started dreaming of EVERYthing and then creating ways to write and create what I was dreaming of. So far, I've published 18 books and intend to publish many more!
You might know that I love being inspired and inspiring others – dreams made REAL are what is positively changing our world, and we are writing our new world into being. 
Me and my big purple pen are here to inspire you to write what you dream of, and I'm going to be inviting you to join me soon for something I've created that you will ABSOLUTELY LOVE.
I thought I would be ready to let you know about it today, but it needs a little more of my creative time – til next week- before your invitation is ready.
Let me know if you have writing dreams, or are writing something now or new- I'd love to celebrate you.
Love,