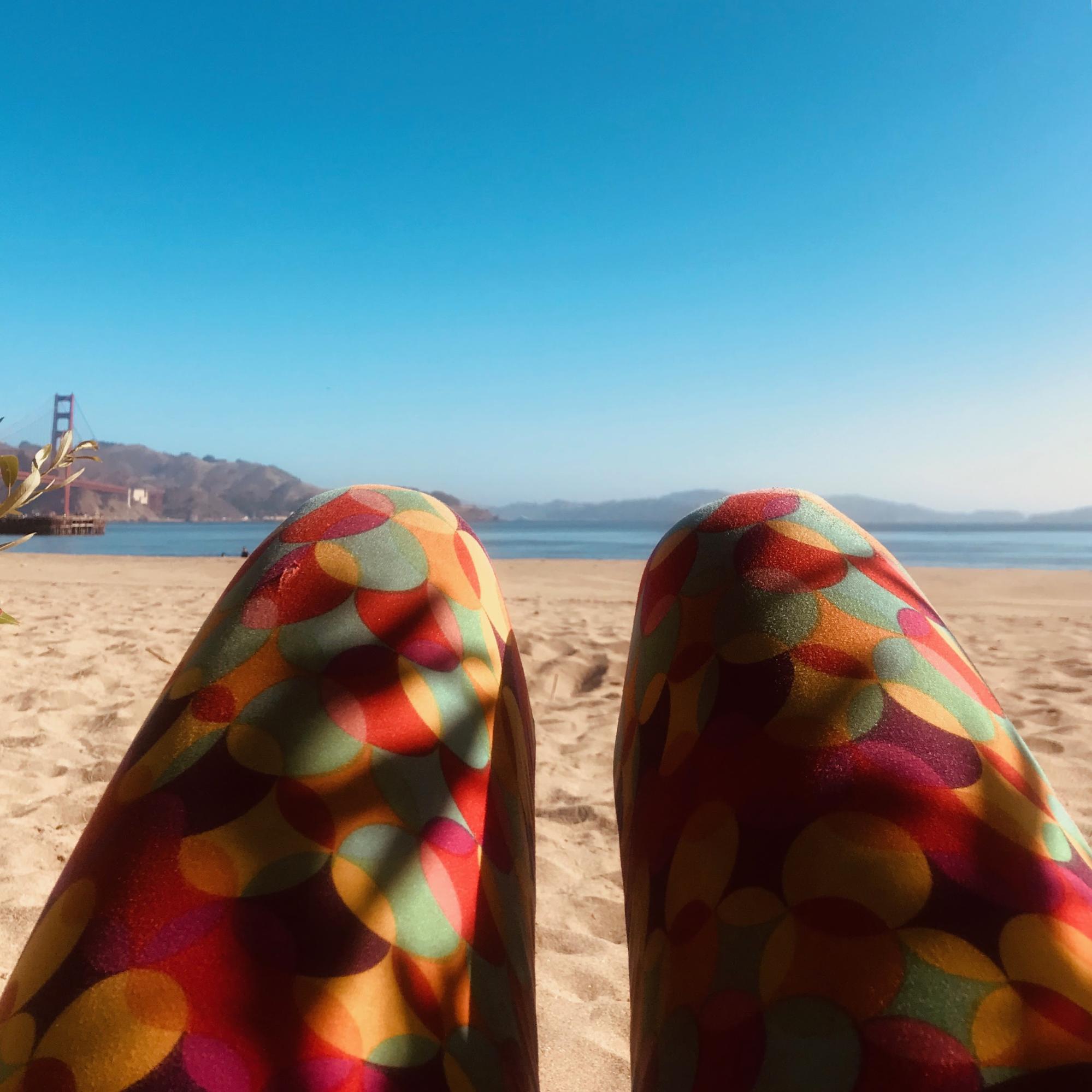 My mom used to watch a show called
"As The World Turns."
I've been thinking of that as we all find our creative ways with and through this highly unusual time.
Yes- the world turns, and so do we.
As you may know, I frequently spend time horizontally contemplating life and different, more creative ways of living it.
Creating those ways and inspiring others is one of my great joys in this life.
Here I am in a little fort at the beach the other morning, having constructed a new place for me to play and generate from.
I had a "beach breakfast picnic" as I listened to inspiring music, wrote parts of my new book and sent love notes out.
I also thought about the injustices in this world and did my inner feelings care process to support my feelings being able to be felt, and keep moving. In this way, I am better able to support the world with my creative action taking.
Of course it's not always possible to be horizontal or to be at the beach, so I utilize these creating ways from wherever I am- thankfully they work everywhere.
Let me know in the comments about something you'd like to create, or are creating. Naming it gives it more energy and momentum.
We are curious and creative creatures, sometimes prone to repetition, and creativity thrives on surprises.
How can you surprise yourself?
Here are some immediate ways:
Go a different way- driving or walking, biking or swimming
Leave your phone at home or put it on airplane mode for a few hours. Bring a pen & small notebook to write or draw in
Write a love letter to you and put it into the mail
Leave a kind note of appreciation for a neighbor
Take a bath with food coloring
Go upside down in your home
It is really so simple: doing different things causes us to be more available to thinking different thoughts.
Then the world organizes itself around your new thoughts and creating ways- and you'll notice that you feel happier, more resilient, more ALIVE.
Our creativity and dreaming selves LOVE when we do and say different things.
New molecules get activated, new parts of us come out to play. And if you didn't already know,

PLAY IS PRODUCTIVE
Let yourself play and be creative more often and your whole world will positively change.
And when you put yourself in the way of surprise, serendipities can more easily appear. Serendipity thrives on color and movement, and when you move in these ways, serendipity comes out to play with you.
Serendipity: the occurrence and development of events by chance in a happy or beneficial way.
You can help to create these happy ways for yourself!
Ask yourself;
Where, what, or how can I move?
What's colorfully appealing?
What do I dream of creating?
Love,