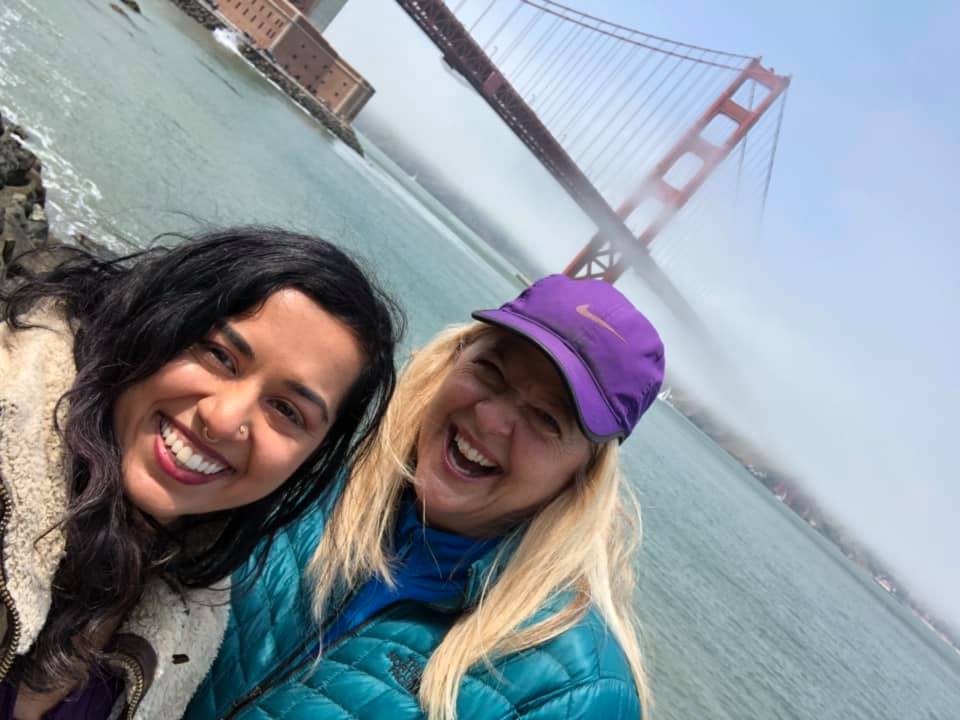 After over 30 years running my creative business, one of my greatest joys and privileges of the last decade is to also BE a mentor and coach, and help others make their dreams REAL. 
Throughout these years, I have also been mentored by others and continue to be.  
We are truly not meant to create our lives, purposes and dreams alone. To this day, I continuously utilize the services of good guides and mentors at such times, and as a result, can be an even better mentor for others too. 
I live my life in the stream of energy that results in the activation of my dreams. One of the ways I love to play and create is privately mentoring people to expand their dreams playfully & exponentially.
I'm delighted to share this recent Dreams Being Made REAL story from one of my previous Magical Mentoring clients, the radiant Shereen Sun. In the picture above, we are on a Miracle Walk together in San Francisco.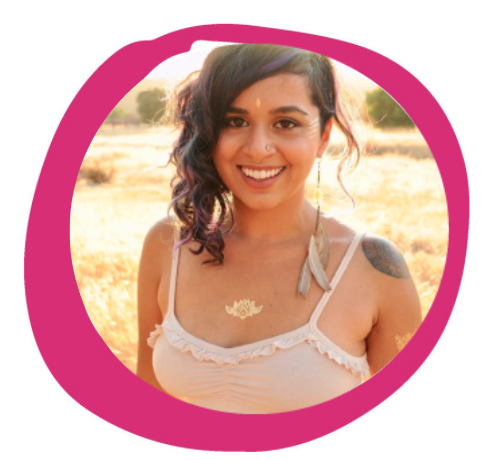 Shereen became one of my Magical Mentoring clients in 2018, as she was getting ready to write her first book and share her incredible story with the world. She knew that she needed someone to hold non-judgmental, but also very disciplined space to get her words channeling and flowing. With me as her guide and mentor, we dreamed together about the vision of this book and what it could BE.
Throughout our time working together, Shereen learned how to further develop her creative process, create a more consistent writing practice and how to work with her inner critics so that they were no longer stopping her. She developed and nurtured healthier writing habits and learned how to mostly quit procrastinating. I say mostly, because it's an art to practice. 
Above all, she learned that she loved writing, and the newfound discovery of this resulted in the biggest dream of all being made REAL. 
In her own powerfull words; 
"My ✨ Blessed Book ✨ actually started two years prior when I hired my favorite author SARK to be my writing mentor. Her whimsy and free-spirit helped me let loose. She told me her vision for me was to get messy, to cry on the pages, and to write this book for myself inner-child first. I knew that by working SARK- I'd have to show UP, because she is such an amazing model of what it means to live an authentic and magical life. 
Eight months ago, I was involved in the inaugural Diverse Wisdom Initiative led by Hay House.  This initiative is a program meant to bring diverse voices into a notoriously NOT diverse industry— the world of publishing. 13 BBIPOC (Black Brown Indigenous People of Color)were selected as finalists and we were given stellar training on how to create a solid book proposal. 
In the end, one of us would be selected to win an actual, real publishing contract with Hay House. I knew that when I wrote my book, I wanted it to be published by Hay House. But for so long, this felt like a long-shot. File this dream under completely and totally *out of reach.* 
I doubted everything when I was writing this: my work, my message, my qualifications, and myself.  After so much work and lots of showing up, about 2 years after I started, I've finally found myself as a writer — and, a soon-to-be-published author by Hay House! And now, this dream is becoming even more real. I've been assigned an editor who I adore and am officially bringing this project to life. 
In retrospect, SARK + I  dreamed about all of the things the book could be together. And everything we dreamed is coming true! I got my first, real-life book deal…. with my dream publisher!  She truly is the mastermind behind guiding others on unleashing their creativity, standing for who you really are, what you really want, and how you desire to express yourself in this world. " 
Thank you Shereen, and congratulations! I'm so excited to read, celebrate, and endorse your fabulous book! 
You might have a book that's wanting to be created or completed,  a visionary product ready to be born, a transformative online program, a new way of being, or another idea that's ready to MOVE and be made REAL.
In order to make our dreams possible and to make them REAL, our dreams ask us to be willing, curious, committed, flexible, determined, and patient. I love leading people along their powerfull path to doing and being more of their dreams in ACTION. 
Magical Mentoring with SARK is open now and I have room for 6 wonderfull souls. If you'd like to work privately with me, you can apply HERE. 
Of course, it's a significant investment to work privately with me, and the results are significant also. I'm aware that this offer is cost prohibitive for many people, which is why I also have low cost options and free resources too. 
Who and where will you be with this kind of support? I will love to join you in finding out. I'm so glad to support you in your dreams and more of your dreams being made REAL. 
Whether you're going to apply for Magical Mentoring or not, I'll love to read & celebrate what dream or dreams you're in action on- let me know. 
Love,