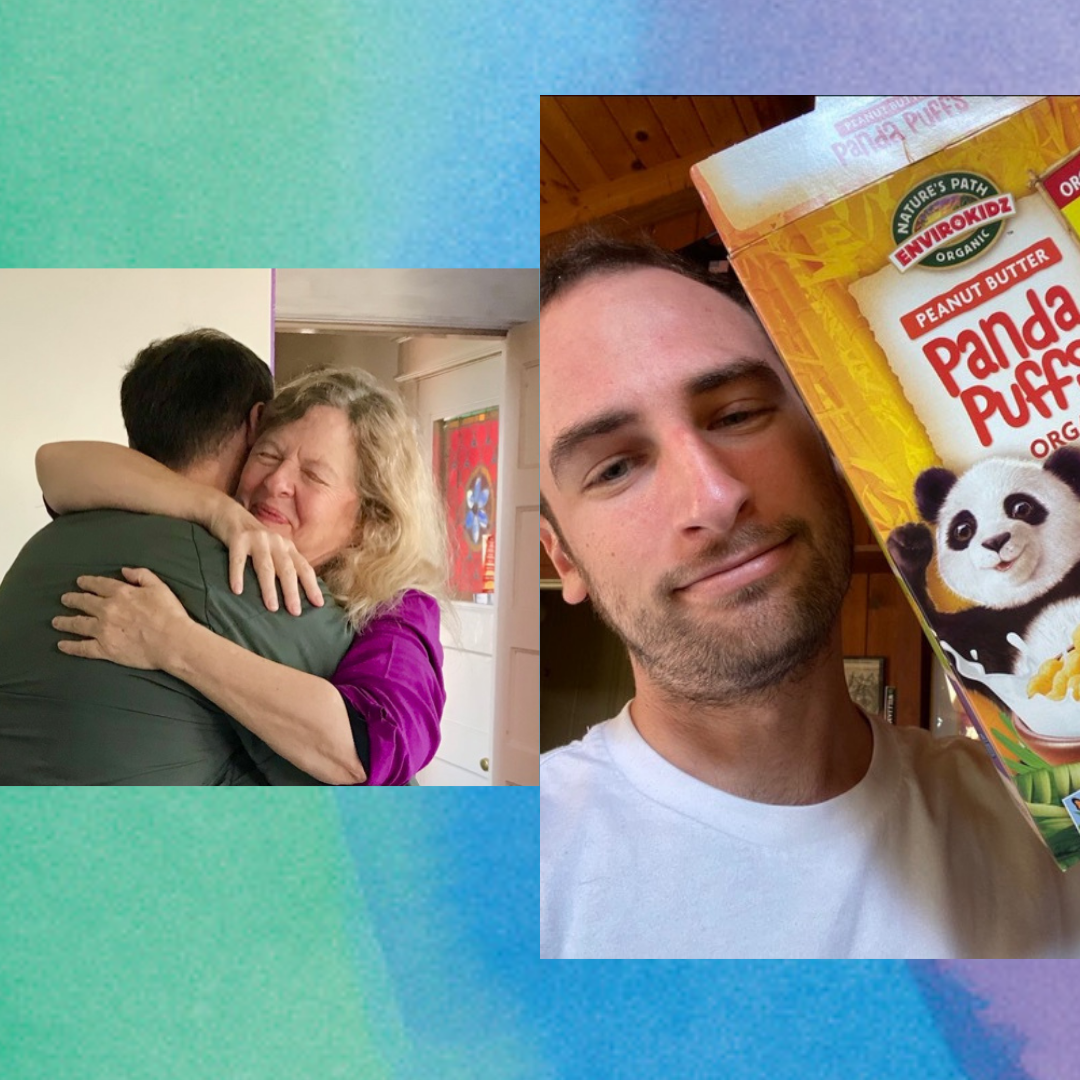 Most of you know that several years ago, I opened my heart to love again to epic love with David.
After my former fiancé John departed his life in 2016, I couldn't imagine how I would ever "do that again." In fact, I declared that I wouldn't! I was so scared that I would never find someone, or allow myself to be found.
My heart and love itself had other ideas, and in 2018, I gained a magnificent and mighty love, along with a whole new loving family. My life suddenly sprung another full family! In addition to my already glorious family. I feel so blessed.
David, his 2 wonderfull parents, 2 loving brothers, their loving partners, and his 2 amazing grown children from his former marriage. And I love them all.
David's son is named Ben, and he turns 29 tomorrow. I asked his permission to write about him, and he said,
"Write whatever you'd like- I trust you."
Ben is a healer, in his last year of chiropractic school.
Here we are meeting for the very first time, and another photo I just love of Ben. (it is not an advertisement for this cereal, although it does look tasty:-)
An astrologer once told me that I would likely have a child in my 60's, through unusual means.
It feels like that with Ben. Although of course, he's not a child 😉
We communicate deeply in all the realms, and share philosophy and all the (other) real stuff of life too.
Last year, Ben experienced a catastrophic illness and moved in with us so we could help to care for him. I named it the "Bendemic" in the midst of the pandemic.
For many months, we witnessed his healing journey and held sacred space for his own process with it, which felt terrifying to the parts of me that wanted to "make him better" even though we knew it was his body, and his journey to take. We also knew that his life as a healer was being forged in the illness.
And of course David & I were mightily tested by this experience too. We grew even closer as a result.
I'm so glad to say that Ben created a profound healing path for himself, utilizing the best of integrative medicines and practices, and love.
The whole family joined in the healing, including his mom and sister, as we all focused on Ben returning to full, miraculous health.
He's now in miraculous health, back in school, surfing, loving and living life with an even more mighty purpose. He's living with us just for fun now til May, when he'll return to live close to school as he wraps up his studies there.
Of course I could write a whole book about his happily loving life now- thank you to Ben for letting me share this excerpt.
It is my greatest joy to introduce you to the Ben of my heart as he turns 29 on April 17th. 
And here's the two for one part:
my birthday is on the 19th! You might know that I do celebrate all month, so it's not premature or belated whenever you might see this in April. 
This is my best ever birthday (being) present EVER EVER EVERmore.
Wish us both the halo year birthdays (autocorrect changed the word happiest to halo year- what could be better??)
WOW to April, to spring, to LOVE ?
Love,
p.s. if you haven't found me on Instagram yet, I'm playing around over there too at: