Have you ever thought about being a writer – or maybe it's been your dream, but you don't know where to begin. 
I always knew I wanted to be a writer – and for years and years, I didn't write.  Then one day my reason became too great, and my writing poured out of me.   My reason: Because I had something to say!
YOU have something to say!  Let it out into the world!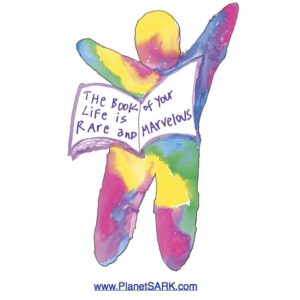 I'm here to be a source of support and validation for you and your writing! 
I love supporting people and I so enJOY supporting wondrous writers in my WINS – Write It Now with SARK program!
I continue to be so gratefull for the amazing results that writers like you are getting from WINS.  
I know you are honest and that creates safety and trust. – Julie

This I believe, is a brave start.  – Mischala
I've had many mentors on my writing path and love that I can give back this gift to honor the writer in YOU!
I want your words out in the world.
You do have something to say!
I would love to support you in your writing.   Join me to experience first-hand how you can share your words with the world!
To find out more about WINS click here.