After I married myself in 1997, I wondered how, when or if – I would ever integrate another loving person into my life again.
Almost immediately, I met a great person and enjoyed a loving relationship for 5 years until it ended. I had another wonderfull relationship in 2008 for awhile, and when that one ended, I wrote a long letter to the universe about the qualities of relating that I wished to experience.
I also began exploring being "consciously single" and the nature of soul mates and whether I even wanted to have another partner- in addition to myself.
I ranted about what I call the "cult of couples" and started writing about being a "family of one" who was happily single by choice.
I keep a joy box in my bedroom, and write notes to put into it – about things I'd like to experience.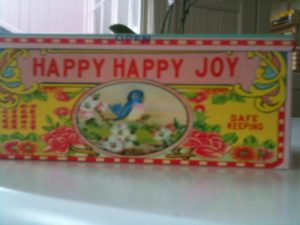 A few months ago, as a part of a game in my WINS writing program, I shared a note I'd written and put into my joy box, that said:
"Someone to love and adore,
who also loves and adores me."
I know that everything I've ever wanted, I've written about first. This "write to love" brought about a particularly great result.
In August, I met a person to adore and be adored by. We are now living together in San Francisco.
This is big news, because I have never lived full time with a lover. I've always kept them at some distance 🙂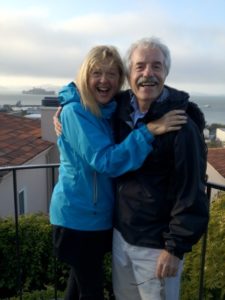 Of course, time will reveal what he and I are meant to do, and be together. And you can be sure I'll be writing about it and sharing with you!
I created my WINS program to provide my mentoring and writing support for you. My WINS program is available now for the fall session, and I'll be there, filling souls to overflowing.
Joy*fully,
Susan (aka SARK)
PS – In WINS+, I read your writing every month and respond in my own voice to you. There are only a limited number of spots available. Go here to find out more.