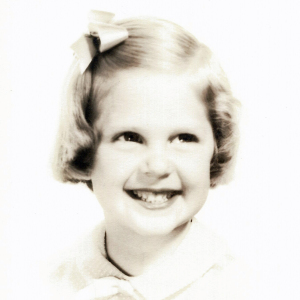 I came home from first grade and said, "Mom, show and tell should be me everyday."
My mom tried to gently explain that the other kids needed a chance, to which I replied, "The other kids don't want to do it- they're begging me to do it."
So my mom went to the school and met with my teacher, and together they cooked up a plan to have me go to a different grade each day doing show and tell.
This gift had a lasting impact, as I always say that that's where I received some of my greatest communications training- when you're in first grade, trying to hold the attention of 5th or 6th graders, you want to be really good to keep their attention. I practiced sharing and telling in front of those classrooms. Some episodes were better than others:-)
The words I spoke in those classes were filled with the wonders I experienced each day walking to and from the school, and in the "ordinary days" of my life. I found miracles in nature, my family, in the ants on the sidewalk.
I learned to show these miracles and tell how they'd affected me.
These experiences shaped the writer, artist and creator I am today. These Words of Wonder jumped onto the pages of books, created themselves into posters and paintings, and wove themselves into the magical blankets that exist today, blanketing the world with love.
It's easy to see why my newest blanket in the SARK collection is How To Be A Happy Writer. It's designed to inspire you, and everyone, to share your own words of wonder and create.
With our writings and creativity in ACTION, we can all write our visions into world.
What's your vision?

What do you dream of creating?

What do you want to show and tell?

What are the stories that only you can tell?
We are all the writers and creators of our lives- and we have the profound opportunity to be happy doing it- in the "marvelous messy middle" where all the feelings are, where all the stuff of life happens, and where you find and create your places of joy wherever and whenever you can.
You are a WONDERment. Just as you are, alive and wondering.
I am celebrating the words and stories that are inside of you and enCOURAGEing you to let them out so the world may be illuminated.
Creatively + Courageously Speaking,
SARK (aka Singing Artist Radiates Kinship)
p.s. Your Words of Wonder spells WOW.
WOW. Let your WOW be inspired by the new How To Be A Happy Writer blanket while it's on a very special pro-MOTION here.