I'm SO inspired by the return of the SARK blankets!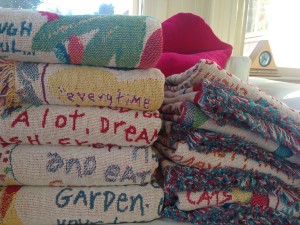 I want the world to know all about it, so I visioned what  I could do, and I remembered something I LOVED to do when I was small… (and still love to do;-)
So I did it for you too, to inspire you – with SARK Blankets!
You can see it here on Facebook.
I'll love to hear how you inspire yourself too!
With fort-i-fied Blanket Love,
SARK (aka Susan Ariel Rainbow Kennedy)