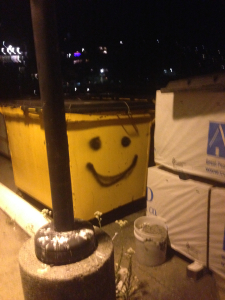 Dear Luminous Creator of Wonder,
I created this post in response to the question "How do I let go of something I know I need to let go of?"
You can read part 1 here.
So to continue our inquiry about this subject, I would continue asking:
What part of me thinks I "need to" let go?
Usually that's the part that perceives pain, or fears the perceived loss involved with letting go of something or someone.
See if you can have a little conversation with that part of yourself.
Explore your feelings by asking yourself what hurts about holding on.
Then you can respond to some fill in the blank questions about a particular situation in your life that you'd like to shift.
If I let go of _____, I'm likely to receive ______.
If I don't let go of this, I'm likely to receive________.
I'm willing to _______.
I'm not willing to _______.
Letting go of this will mean____.
Holding on to it will mean _______.
I'm mostly inspired by some varieties of love or fear, and doing some inner inquiry most often results in knowing myself even better, and spending more time in feeling love than fear.
What's your experience with letting go and holding on?
I love this quote by Anne Morrow Lindbergh, who wrote A Gift From the Sea, "Is there anything as horrible as starting on a trip? Once you're off, that's all right, but the last moments are earthquake and convulsion, and the feeling that you are a snail being pulled off your rock."
Sometimes I feel like the snail, sometimes I feel like I'm soaring. Most often I'm in what I call the marvelous messy middle. You?
You're so welcome to leave me a note here or call me on the Inspiration line at 415-546-3742. (This is my free phone line I started 20 years ago to share inspiration. It's one of my favorite things in life.)
Uncommonly,
SARK (aka Splendid Arc Radiating Kindness)