Dear Exceptional Soul,
What does it mean to you to ASK? 
Do you easily ask others for help, assistance, favors, opinions, guidance?
If not, why not? If so, what empowers you to do so?
I believe that asking is an art to be practiced, and that asking other people calls on our trust, vulnerability and abilities to receive- which is also an art to practice.
As you may know, I like acronyms and I think ASK could stand for:
Awareness
Seeking
Kindness 
Or
Always 
Searching 
Kindred
I find myself sometimes feeling shy to ask other people for help- especially if I assess I could "do it myself."
Like many people, I was raised to "be independent" and not overly rely on others.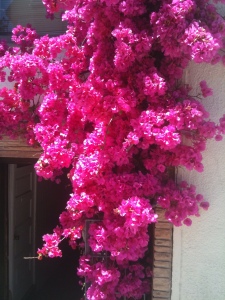 Over the years, I've learned that others are eager to be asked and often have a wealth of information, energy, insights and wisdom. Yet sometimes I still feel shy about asking other people. 
There's one place I'm not shy at all about asking, and I call it my Inner Wise Self, and EVERYbody has access to this part of themselves inside.
I've learned that my Inner Wise Self inside is ALWAYS ready to be asked about anything, and delivers exceptional wisdom that I can really use.
Most people are aware of this part of themselves inside, and I've discovered that most people don't ASK for anything.
When I guide people in asking, they are amazed at what's inside of them, and how much power and wisdom they have access to. Yet people tell me things like,
"I keep forgetting to ask"

"I didn't know I could ask about THAT"

"I thought I might have used it all up that first time I asked"
Your Inner Wise Self inside is LIMITLESS and made of unconditional love. It has endless answers for you, about every conceivable subject, and it knows you more intimately than anyone.
And the more you ask, the stronger your connection will be, and the more opportunities there will be for you to receive.
Part 2 will be about actually asking.
Endearingly,
SARK (aka Sweetly Asking Receives Kindness)