Succulent Wild Woman
– 25th Anniversary Edition –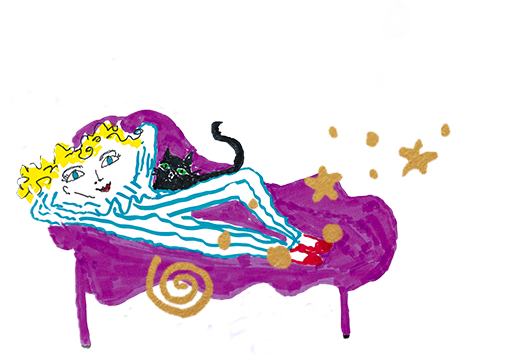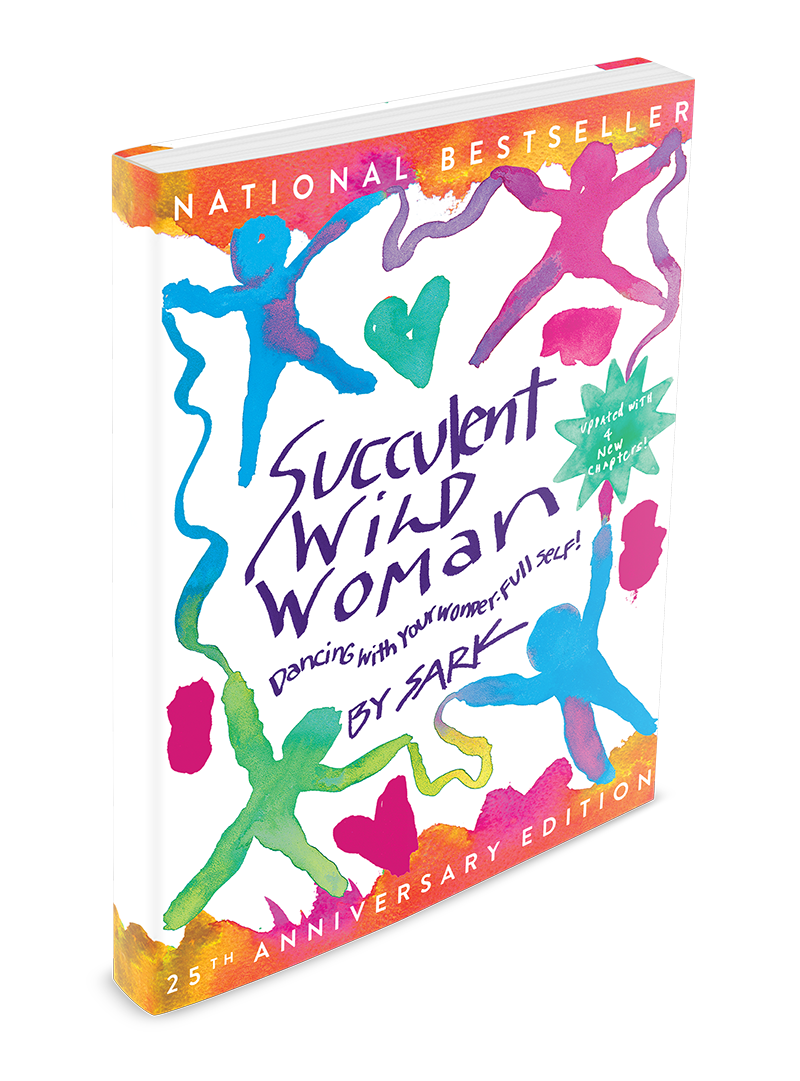 Be The First To Receive SARK's New Book + Claim Your Gifts!
Pre- Order Your Copy From Your Favorite Retailer Below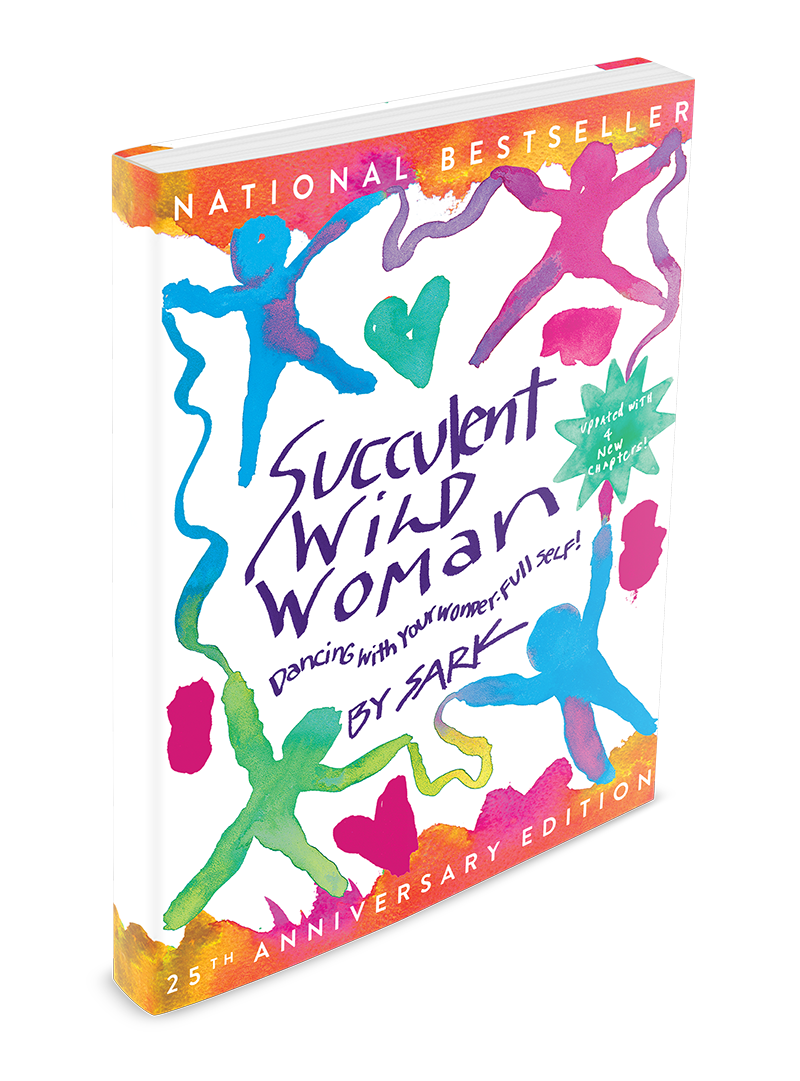 This iconic and transformative 25th anniversary edition of the nationally bestselling celebration of joy, creativity, self-love, and female power is updated for new and longtime fans.
Discover the succulent woman within with this colorful guide to embracing creativity, sexuality, fear, and healing from the bestselling artist and writer SARK.
With her signature "gentle and effervescent" (Julia Cameron, author of The Artist's Way) prose and vibrant illustrations, SARK offers us an accessible guide to living life filled to the brim with joy, hope, and self-love. With four new and inspirational chapters, Succulent Wild Woman will effortlessly help you grow into your ripe, juicy, best self.
Get Your Bonuses!
After Ordering, Enter Your Name & Email Below To Receive Two Succulent Bonuses.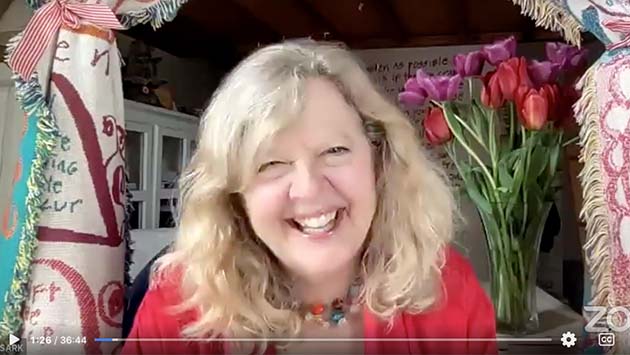 A Live One-Hour
Interactive Class with SARK!
Succulent inspiration with SARK to send you flying towards your new creative universe.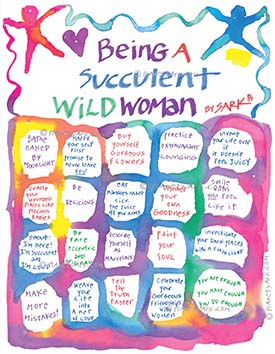 Being a Succulent Wild Woman Print
Digital Download
Delight in these 20 inspiring messages to remind you to always let the happiness, joy and delight bubble up inside you.