Ungratefull, Unwilling, Unglad
Dear Utterly Human BEing,
It can sometimes feel so annoying to be told or feel obligated to "be gratefull."
Of course we all know that we would like to feel gratefull more, or most, of the time.
What about when we don't? What do we do then?
Last night, I was freaking out at a grocery store because I was upset about something that had happened earlier that evening, the store was freezing cold, and I couldn't find what I wanted to buy.
Gratitude was nowhere in sight.
I've learned to move pretty swiftly through these kinds of feelings and experiences by doing 3 things that all happen to start with the letter A, so we could call it AAA:
Allowing my experience and feelings. As I "melted down," to just allow myself to go there, and not distract, deflect or avoid how I was feeling. And especially when the feelings seem awkward or embarrassing!
Acknowledging to my partner that I was not my usual self 🙂
Asking my partner for assistance in getting the items we needed and leaving the store soon after.
This resulted in my transforming my feelings, and enjoying the rest of my evening. I was then able to feel gratefull for my feelings, my partner and my willingness to feel what I feel and live as consciously and gratefully as I can, and know that when I feel ungratefull, unwilling and unglad, I can apply my triple A transformative practices.
My ability to feel gratefull has expanded by my implementing and practicing these kinds of feelings care systems.
As I wrote about recently, I'm in a new love relationship, and we live together.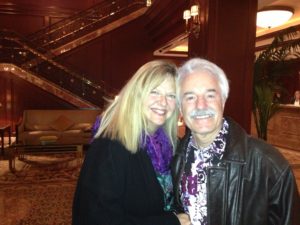 I've not previously lived full time with a lover, so there are many opportunities to practice!
I have reactions and responses that are different than what I dream of being able to do, yet I'm being and doing things in this relationship that I thought I'd never be able to do!
John and I live in a no compromise relationship- which means that with each difference or subject that we encounter, we come up with a creative solution together, that's better than what we would have each come up with separately- nobody gives anything up.
We're going to share more about this and other topics at my video party in January.
I'm so glad and gratefull to have a partner who does this kind of transformational work + play! And to be a self-loving soul who does the same.
There is SO much to be gratefull for.
I feel incredibly gratefull for my business partner Dori Etter, who brilliantly works with me and our amazing team, Operations-and-More-Extraordinaire Michon Javelosa, and Brilliant-Implementer Corina Davis to create the empowering programs, products and services here at Planet SARK.
I'm gratefull for representing the spirit of SARK for the last 30 years and am so glad to continue seeing what SARK & Planet SARK can continue to create and offer to the world.
I am beyond glad, gratefull and appreciative for every reader, kindred spirit, and participant in the SARK world.
Thank you for inspiring me, filling my pens with fresh ink, and calling me out to play creatively.
You share your heart and creative lives and dreams with me, and allow me to live my purpose:
To be a transformer, an uplifter, and a laser beam of love. I do this through my art, words and spirit.
Thank you for being a guiding light for me and for yourself!
Let's uplift each other and be glad and greatFULL together. Let's share our gratitudes- tiny or large- and expand on them!
I'm calling you to a BIG GLAD SARK CIRCLE on the phone on Wednesday Dec 12 at 6pm PST.
We'll play my version of a Glad Gratitude Game- which doesn't mean feeling ONLY glad + gratefull- how annoying:-)
My intention is to uplift, inspire and SARK you UP!
Love, Susan (aka SARK)