How To Be A Happy Creator 
SARK's Core Teachings
Free Gorgeous Gift For You!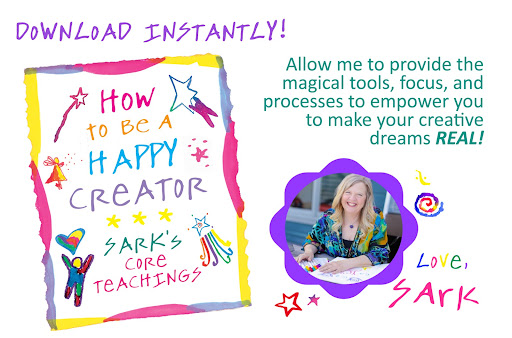 • Do you want to Be More Creative? 
• Do you want More Money, Better Health, More Love?
• Do you want to Create Your Dreams and Live Them? 
Practice with this Mini Book and You Will More Deeply Feel and Experience the Infinite Power of Creativity in Your Life by Using SARK's 4 Ways of Being in Action! 
This 37 Page Full-Color Mini Book has SARK's Transformational Practices and Processes to Significantly Empower Yourself in Your Life and Make Your Creative Dreams REAL.
Receive Your
Free Mini Book
Today!