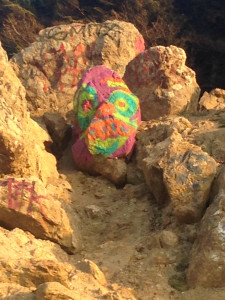 I love finding great things that inspire me and others

. I love doing research.
I find great places to rent, free things, ways to collaborate with others, resources, endless and wonderFULL things. 
People ask me all the time,
"HOW did you ever find that??"
My main tool, in addition to my Inner Wise Self, is the creative use of a search engine. I most often use Google.
I've discovered that not everyone avails themselves of the creative use of Google to find great stuff. 
Here's my creative method:
Put UNCOMMON things into the search field. And ask for what you really want. Be specific and describe something you want without wondering "if it will work." Let yourself write odd, vulnerable even ridiculous things. No one but you will see it! 
You can also ask for what you really really want.
People sometimes get shy about asking and then wonder why they're not finding.
Here are some inspiring examples:
For places to rent for a vacation:
•Rustic affordable luxury place to stay 
•Best place ever to rent that we will love 
•Vacation place that will thrill us endlessly 
The search engine pulls up key words that anyone has ever written about anything that you described.
This will lead you to blogs or postings or links to exactly the kind of spot you will love.
I've located the most magical vacation rentals ever by doing this.The photo below is of a magical giant houseboat we lived and created in.
The creative findings are truly endless. 
When I wanted to create support for myself in being happily single, I located something online called a "consciously singles wisdom circle" where I spent a year in conversation and exploration with other single people, and found out that I wanted to experience romantic love with another person. John and I are now writing a book together about love and getting married next year. Of course I'll be writing more about my experience with the wisdom circle, which no longer exists in its previous form, and the concept can still be utilized by anyone.
When I was looking for support with being single, I wrote things in the search engine like:
•Being happily single after all 
•Learning to love and be in relationship with myself no matter what 
•I'm giving myself permission to stop "looking for love"
When I began experiencing an unusual dental challenge recently, I searched for:
•Pain free natural way to treat gum disease 
•Easy natural way to have greater dental health 
•New dental discoveries that will help me now
I then located a dentist named Dr. Mark Manhart, practicing in Omaha Nebraska, with a natural, affordable, innovative system using calcium, and I am experiencing results already. 
(If you go there, let them know SARK sent you- it'll be a fun surprise- they don't know I'm writing about this:-)
Using your inner wise self- that part of you inside that loves and knows you unconditionally, matched with a search engine and your willingness to ASK, produces absolute miracles.
Let me know what you've asked for, or plan to ask for.
I'll love to read and share about it! 
Love, SARK (aka Susan Ariel Rainbow Kennedy)