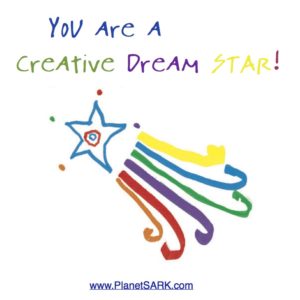 Congratulations. I'm inspired to share that YOU are the winner of the Universe's "spotlight of creative excellence."
This prize is given to creative beans who invent, invest in, investigate, intuit, and install CREATIVE DREAMS as a consistent, vibrant part of their lives ongoingly.
This willingness and application means that you are part of a great creative matrix that welcomes your energetic contributions with such respect and love. This is part of the great paradigm shifting we've all been asking for.
Thank you for your very being, and every morsel of your creative dreams. You are a Creative Dream STAR and we can see you glowing and growing!