When I first began, all I knew was that I wanted to write books that would change people and change the world. I didn't know how I would do that exactly, and I also had an idea that my "books" would be about so much more than only words. The freedom and creativity that has come leaping through the crooked, colorfull, artistic, uncommon SARK books is a gift I've been given from my Inner Wise Self. What I call my Inner Wise Self is unconditional love speaking through me. I know now that EVERYone has an Inner Wise Self inside them too. Some call it a Higher Power, Holy Spirit or pure positive energy – it's all LOVE.
And, it really all started with my poem and poster – How to Be An Artist – my statement that we are all artists of life.
That poster not only truly began my writing career, it was that poster, and my others, that were at the heart of the many incredible messages I've been invited to co-create with my Inner Wise Self, over the last 30 years of SARK.
Of all the wonderfull transformational and empowering physical communications that I've brought into the world – one that I'm most glad about, that has had so much impact, is what I call my blankets of love.
I remember when the company contacted me and asked if my posters could become blankets – I thought that was a most wonderfull and creative use of my empowering poetry, and I was so happy to say…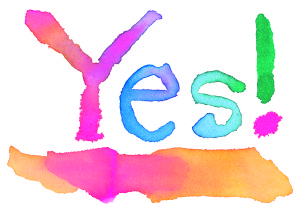 For years and years, so many fantastic blankets of love went around the world!
People wrote in and called with incredible stories about what the blankets meant to them & their families – they shared photos of the blankets wrapping them and their loved ones, and it was such an inspiration – and exactly how I felt too.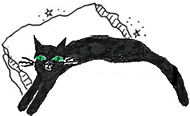 My cat Jupiter slept on the "Cats Are Angels With Fur" blanket, my Mom napped with "Just For Mom", I still have "How To Really Love A Child" on my bed in the Magic Cottage here in San Francisco.

Many years later, the company that made the blankets went out of business! Even though there were no new blankets, there was still so much blanket love – people kept writing and asking me about whether the blankets would ever return, and I was never able to find another company to make my fabulous blankets.
Now, a miracle has occurred.
I'm so happy to announce today to you: the BLANKETS ARE BACK!!
This last year as been one of incredible and wonderfull transformation, as I've welcomed my beloved partner John into my life and business. Part of that transformation and partnership opened the opportunity for the blankets to return. With John's incredible support (really, John took charge!), we've worked with a wonderfull company to produce new blankets that are extra special and perfectly made to blanket you and so many others with LOVE all over again!!
I'm/we're so HAPPY that they're back, and I hope it makes you happy too.
You can go HERE to get your own Blanket of Love – there are 9 of my most beloved posters available for you now, and in perfect timing for the Holidays.
Thank YOU for sharing in this miracle with me – and for continuing to ask for the wonderfull blankets. I love to see how you use and play with your blankets…post your photos on Facebook and share more blanket LOVE.
Here's our amazing friend Janice Crow in her art studio, wearing her "How to Be An Artist" blanket 😉