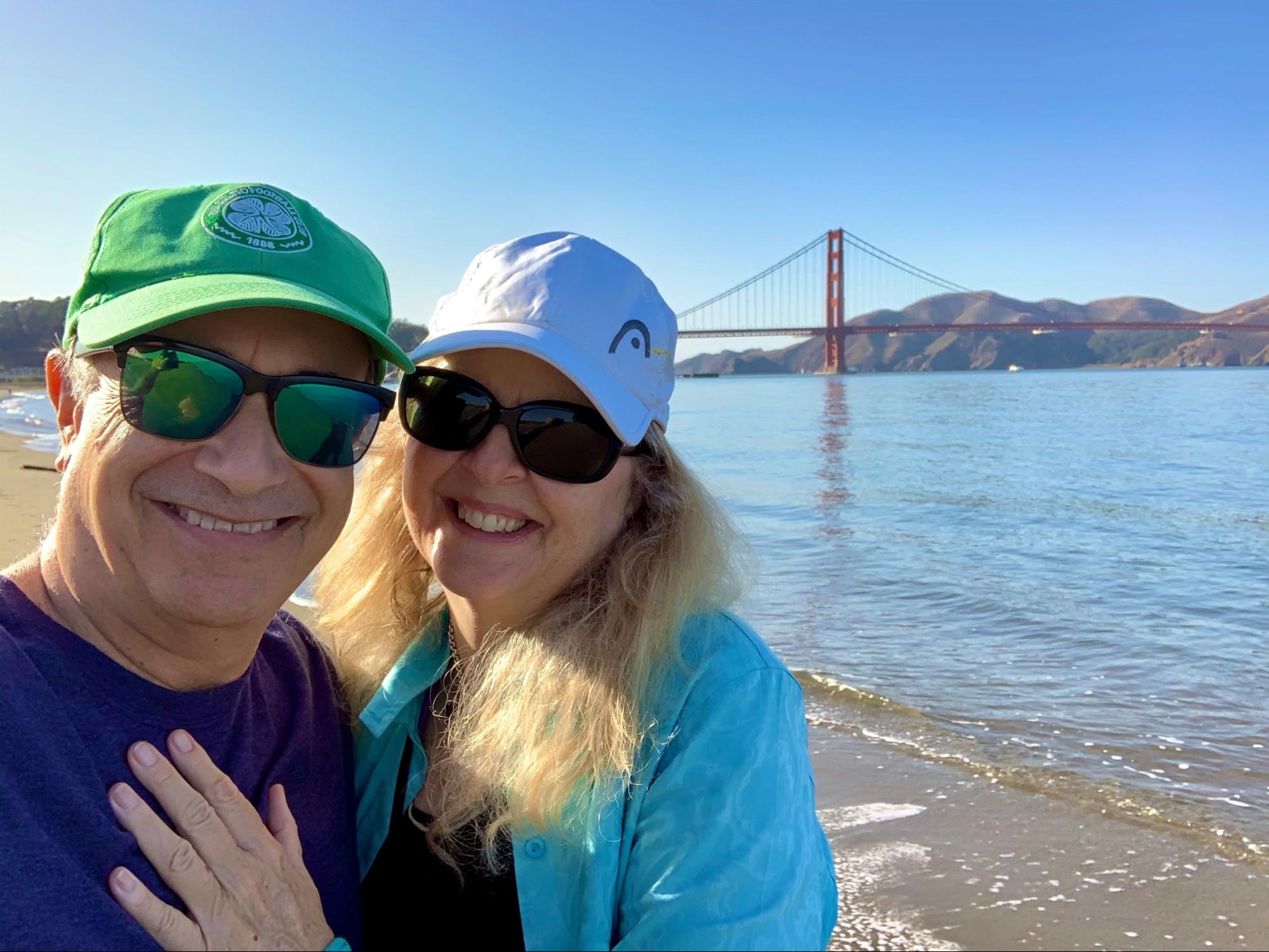 After my ankle break in the summer, and gladly healing in all-ways, I'm back to the beach, still healing and now walking & dancing and getting merry like magic. 
Thank you for all your healing wishes and presence! 
Here are my beloved David & I, feeling so glad and gratefull at the beach. 
I'm also gratefull for the seconds, moments, days, weeks and months of healing, and learning to accept the seemingly unacceptable. I wasn't always glad- I'm still practicing. 
It's all so much to be human, in a human body, moving and learning, failing & flailing. 
I was asked to speak to a college class about how to navigate after graduation and I said I only had two words for them. And of course what I said applies to all of us!
My two words for that class were: 
FLAIL MORE 
I feel we put too much pressure on ourselves to do better and more, heal faster, GET WELL!!! 
Of course we want to feel good, do good and have good- and I believe we must spend time in the necessary healing stations to be able to truly appreciate those times and be compassionate with others. And that involves FLAILING. 
Here's to us all in our healing stations and flailings, sharing love and wisdom along our way.