I wrote the following on Wednesday May 28, 2014 soon after I found out that Dr. Maya Angelou had died.
I then wrote more below about how my life was woven with hers, and with all of ours.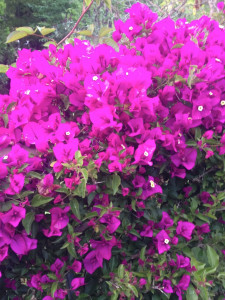 Dr. Maya Angelou left our world today, and I can feel the seismic shift that her non physical presence is bringing.
As one of my mighty mentors and "sheroes," I feel awed by her life, saddened by her physical absence, and profoundly connected to her spirit with grace, miracles and the certainty that we live on infinitely beyond death. I can feel Maya's boisterous and mighty presence moving on, blessing us all. It's not an accident that Angel is part of her name;-)

Dear Appreciator of Phenomenal Women, (and Men)
Dr. Maya Angelou first mentored me through the pages of her magnificent book I Know Why the Caged Bird Sings, and I attended her book signing and talk at a local library when I was a young woman living in Minneapolis, Minnesota.
I then somehow got the courage to tell her privately (I had never told anyone) that I had been molested in my family, and she took my hands in her own and held them tightly and said to me intensely,
"You are ALRIGHT. You are alright."
This fierce blessing shifted my soul and joined with my Inner Wise Self who also knew I really was alright- on the inside.
This knowledge carried me through long years of self-destructive behaviors and inner turbulence as I found my own inner "sheroe" and began truly living that way.
When I was ready to start publishing my memoirs, I wrote Succulent Wild Woman, and contacted Dr. Angelou for an endorsement, braving her gatekeepers who assured me that she didn't have time.
I received a booming voicemail soon after from Dr. Angelou herself, saying she would be honored to provide an endorsement. Soon after, she spoke this endorsement into my voicemail in her distinctive voice,
"We, in this world, and this weary old world itself, have a great gaping need for SARK. Let's call for more and more SARK to fill every child's book bag and each attaché case."
After Succulent Wild Woman was released, I was invited to be on a national TV show in Canada, and asked to speak about how creativity and being creative had formed my life. The producer said they planned to have people in the audience who had felt mentored by me and my work.
The producer then called back and said that they wanted to include another guest on the show and would I be alright with that. When she told me that I'd be on the show with Dr. Maya Angelou, I said, "Just give her the show."
But she said they really wanted both of us- me to talk about how I'd been mentored by Maya Angelou, and how I in turn had mentored others.
This sounded brilliant and I felt so excited and scared to do the show, and meet Dr. Angelou again so many years later.
I'll write in the next installment about what happened before and after that show, including a significant appearance by my inner 13 year old 😉