Dearest Wonder-full, Succulent, Wild Soul.

Welcome to my fun, creative, transformational and color-full spot in the Universe called Planet SARK. I invite you to play and connect with me.
More than 3 million books sold!








Hi, I'm
Susan
Ariel
Rainbow
Kennedy.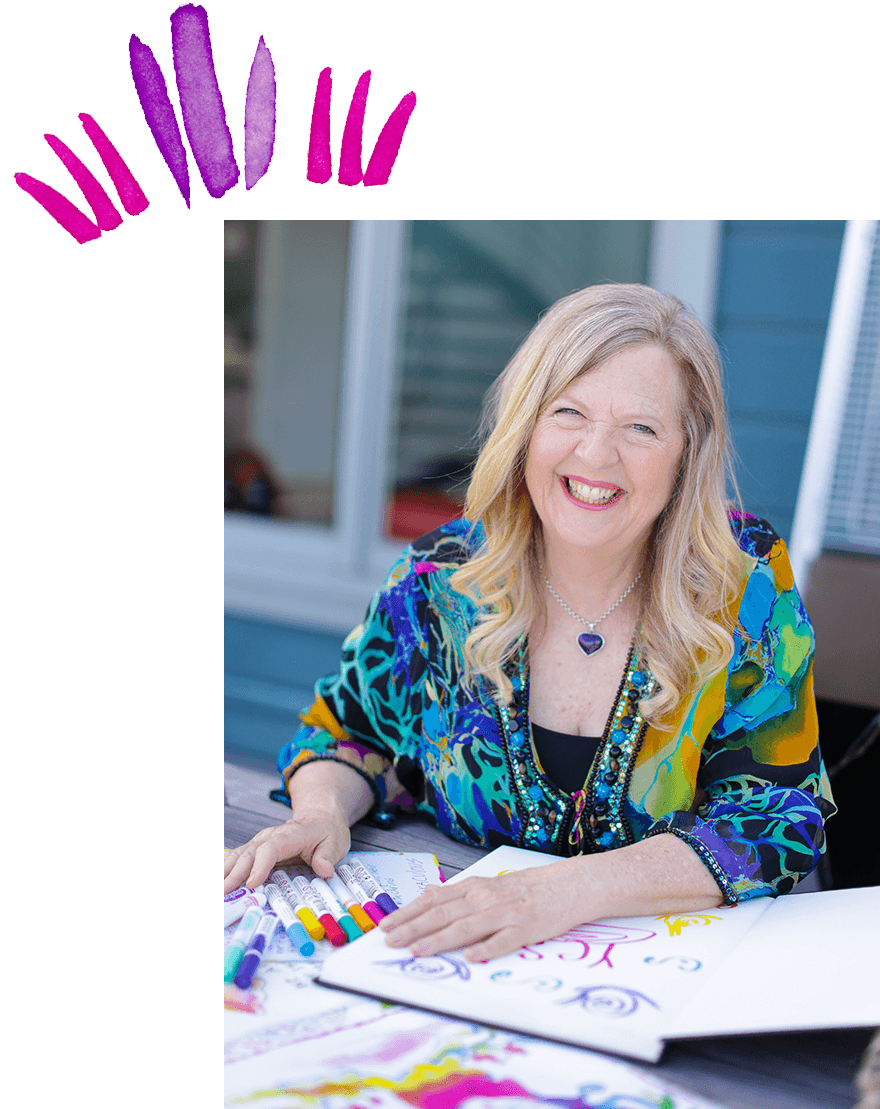 I am an artist, speaker, and teacher as well as an author of 18 bestselling books that have sold millions of copies. For 40 years, I have been sharing my art, words, and insights to uplift, transform and inspire. In my world, you have PERMISSION to live your dreams. I am the permission fairy, and I can help you to claim your own unique gifts and live a more bliss-full and integrated life. It's a world where you have permission to rest. Permission to be seen. Permission to give and receive boundless love.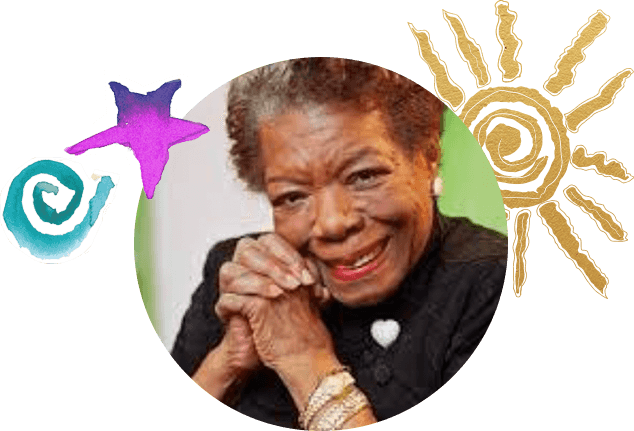 "We in this world – and this weary old world itself – have a great gaping need for SARK. Let's call for more and more SARK!"
– Dr. Maya Angelou
Private Magical Mentoring
with SARK
Have you ever imagined what it would be like to work privately with me, SARK?
You have unique gifts to share!
One of MY unique gifts is that I'm able to create a space for people to make real changes.
Try asking yourself; "What wants to change?", "What do I dream of doing or being?" or "What can happen if I work with SARK?"
The possibilities are endless:
The life you've always imagined for yourself.
The book you've always wanted to publish.
The energy and creative spark to propel you forward into your creative dreams being made REAL.
In my private mentoring program, you can count on uncommon support from me, expanded creativity + momentum, and power-full ways to transform challenges.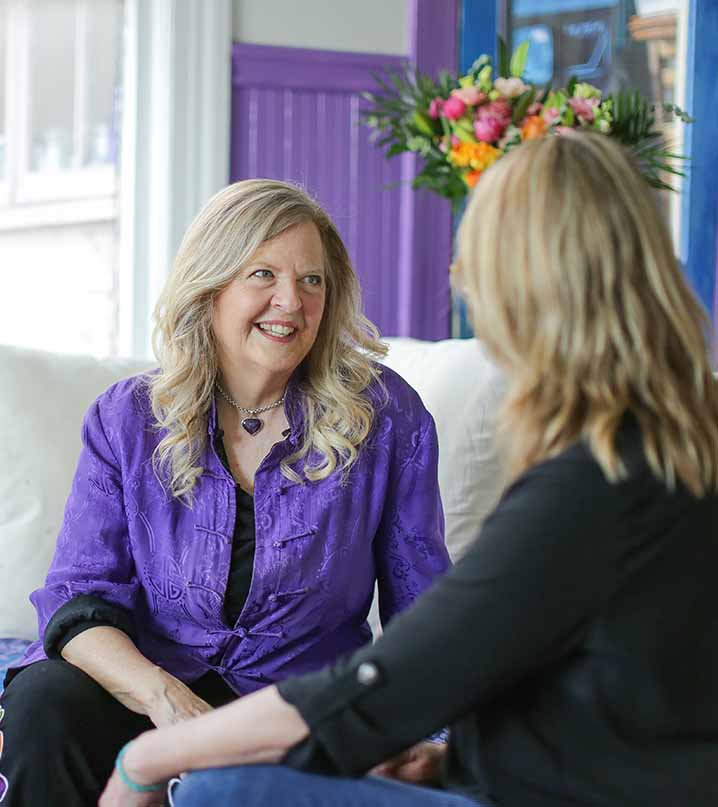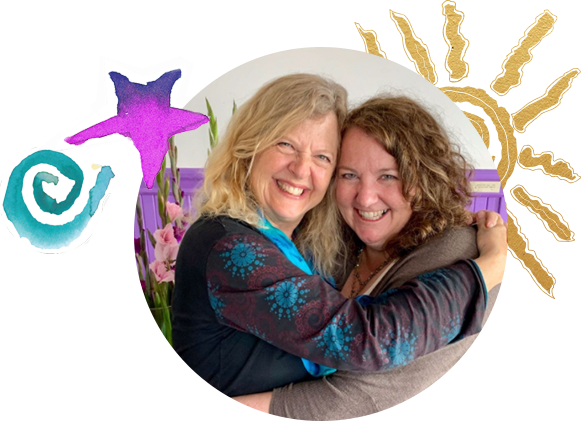 She helped me to attract new, amazing team members, develop deep customer relationships and increase revenue.
"The immense power of SARK's guidance + mentorship this past year has truly transformed my life. She has an intuitive understanding of her clients and knows how to go deeper and target the areas where she can make a difference. She helped me to attract new, amazing team members, develop deep customer relationships and increase revenue.
SARK's wisdom and guidance as my mentor stirred inside me the courage to make tremendous changes in my life. Through SARK's methods + teachings, I have learned how to treat myself with love, kindness, compassion, and forgiveness. She has helped to empower me so much in just a short amount of time and I am forever grateful!"
Creatively Guided Courses
with SARK
Explore my luminous library of self-guided online courses on writing, creativity, and foundational methods for empowered lives.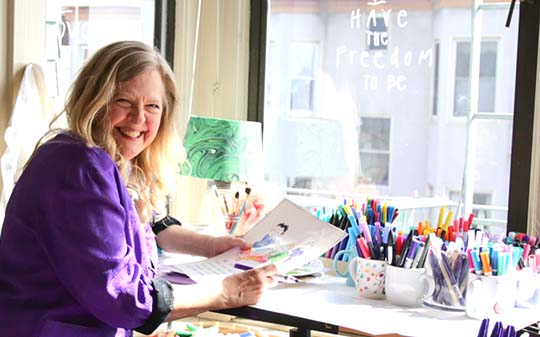 SARK's Writing Salon:
Soul-full Support to Accelerate Your Writing Result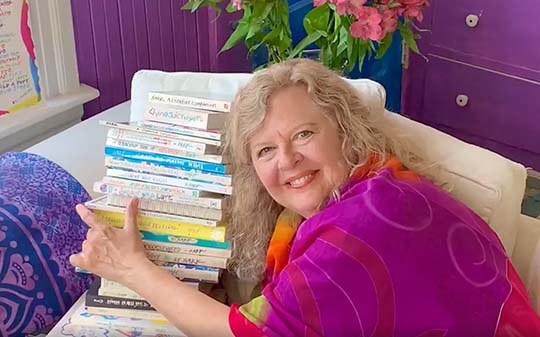 How to Be a Happy and Successful Writer:
Set Your Words and Stories Free
LIVE a Life You LOVE:
SARK's Miracle Methods to Feel Better, Create More & Stay Inspired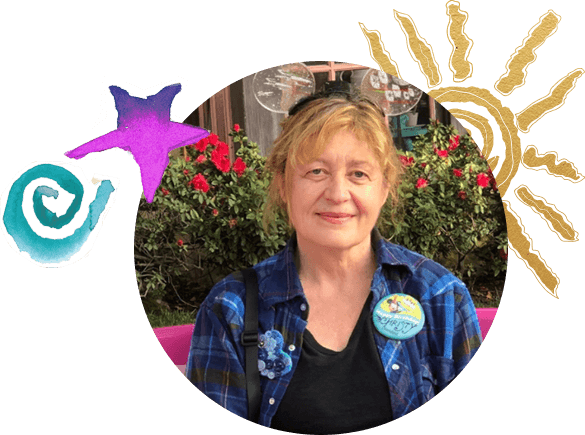 "I had a giant shift from the minute I started participating in SARK's courses. I've found time to connect with my intuition and find nourishment and support in daily life. I have renewed inspiration for new and unfinished projects and have found the push to step fully back into my creative self. I can't put into words how much SARK's courses mean to me. It's been emotional, hilarious, transforming, motivating, joy-filled and life-changing!
I've started a new Etsy shop, I'm painting, creating, and joyfully expressing all while finding quiet and whimsical meaning to being here on Earth. I am just plain grateful."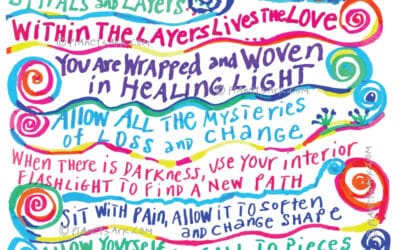 Thanks-giving in America is tomorrow and whatever shape or form of that day you participate in, and wherever you are in this world, my husband David (also known as the Angel of Love) and we...
Want the EASY way to magically bring you back to creative focus, over and over again?
You're invited to download my free printable! Add your name & email below to download the Printable PDF. You'll also receive SARK's weekly Living Inspired Today letter!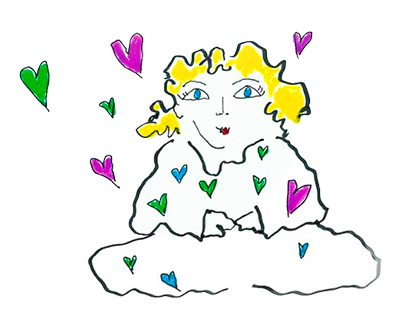 Never miss a Marvelous Musing
Join our email list to receive my marvelous musings on love, creativity, healing, inspiration, and exquisite self-care. You'll also be the first to learn about my new offerings and other exciting news!